Friday, November 5, 2010
MCS Women Honored by Carnegie Mellon's Alumni Association
Three outstanding women from the Mellon College of Science are among 19 individuals Carnegie Mellon University's Alumni Association will honor during its 2010 Homecoming Weekend. Senior chemistry major Heather Bernard, Vice Provost for Education Amy Burkert and alumna Kristine Ferrone will accept their awards at the Alumni Awards Ceremony & Reception on Nov. 5 at 5:00 p.m. in Rangos Hall, University Center.
Recent Alumni Award: Kristine Ferrone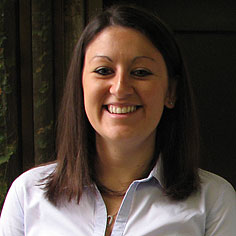 Kristine Ferrone (Physics '04) is a role model for women in the sciences — someone who has had remarkable success during her short career as a result of taking risks. Ferrone first worked as a researcher a Brookhaven National Laboratory and then earned an MBA at the University of Florida. After graduate school, she became a senior mission scientist for the International Space Station and later joined the NASA Johnson Space Center's Flight Planning Branch as an International Space Station flight controller. She spent a month at the Mars Society's Flashline Mars Arctic Research Station in 2009, where a six-member crew lived and worked in the Canadian polar desert to simulate a mission to the Martian surface. Ferrone also has conducted admissions interviews and represented the university at college fairs as a Carnegie Mellon Alumni Council volunteer.
---
Faculty Service Award: Amy Burkert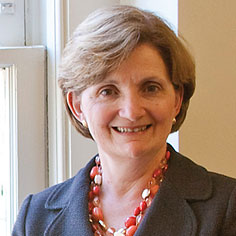 The Mellon College of Science has benefited from Amy Burkert's (Biological Sciences '90) service as an alumna, teacher, curriculum developer, adviser, role model and mentor for more than 15 years. She continues to make a transformative impact on students and alumni in her new role as vice provost for education. Through the Department of Biological Sciences, Burkert has advised more than 1,500 students and alumni interested in pursing health professions. She works with these individuals to prepare applications for top-ranked programs and offers meticulous practice interviewing sessions. She also engages with alumni at Homecoming and Spring Carnival and supports student-alumni events like the Dinner with 12 Tartans.
---
Student Service Award: Heather Bernard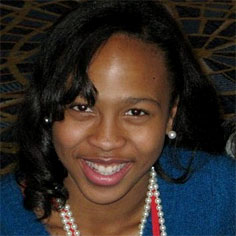 Faculty, staff and fellow students recognize Heather Bernard (Chemistry '11) as a leader and mentor who is poised to become a compassionate physician. She is involved in countless activities such as the Highland Ambassadors, Chemistry Student Activities Council, Women in Science, COMPASS, Minority Association for Pre-Health Students, National Society of Black Engineers, Black Student Advisory Council and SPIRIT. She is the co-creator of a special-interest housing community called SPICE, which stands for "Speak Peace Inspire Change and Empower." Bernard's impact extends beyond campus through tutoring high school students and interpreting for Spanish-speaking patients at Salud Para Niños, a bilingual clinic at Children's Hospital of Pittsburgh.
---
For more information about all of the alumni and students being honored at the Alumni Awards Ceremony & Reception, see: http://www.cmu.edu/news/archive/2010/November/nov4_alumniawards.shtml