Tips and tricks...save time and clicks.
Sample Pages
New sites contain sample pages. These serve as examples of the various page types and can be used as a starting point. Edit the page to see how the elements are configured. Copy it to use it as a starting point.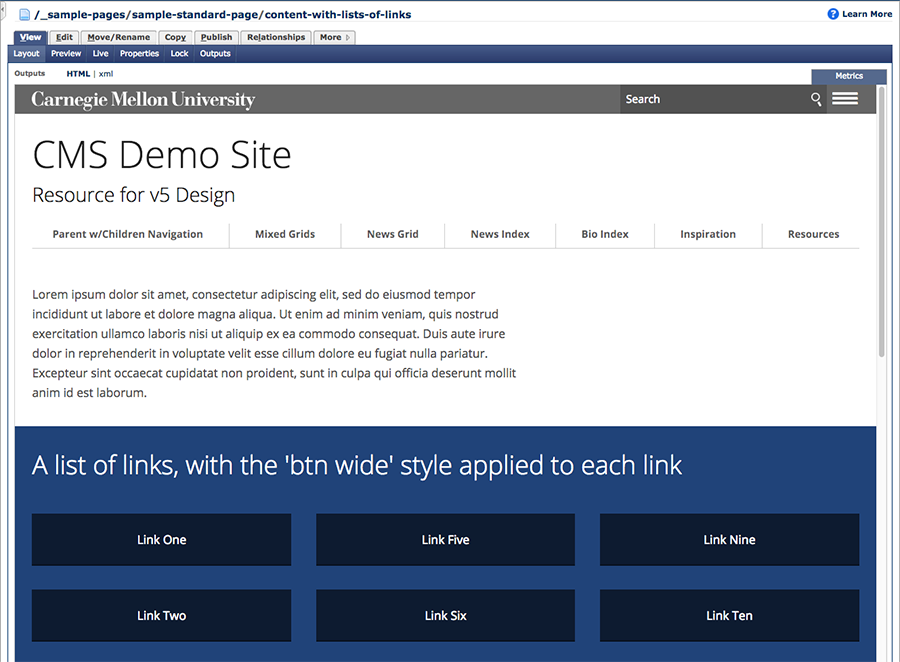 History
To find files you've recently opened, use History (menu bar).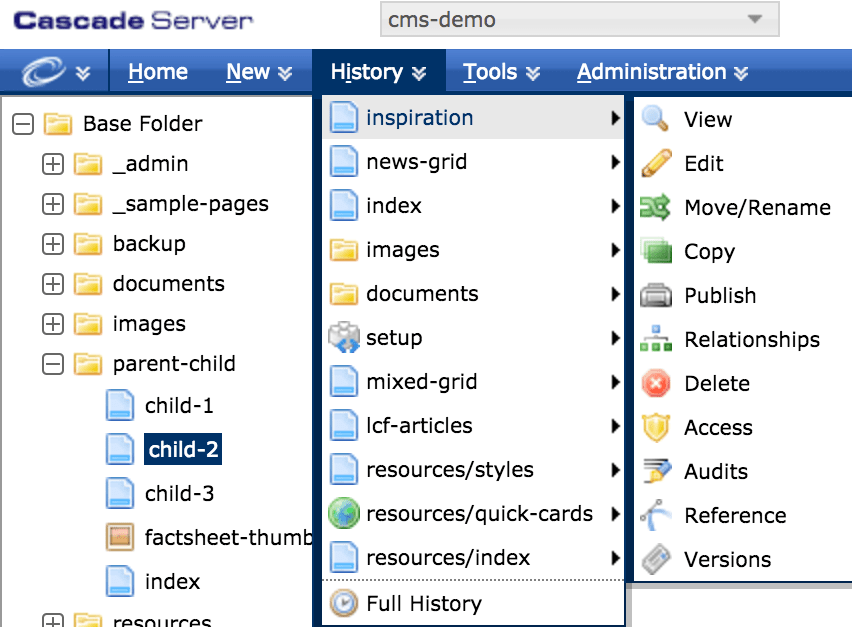 Asset Tree
Click the + to expand a folder then click the triangle to edit. This also works in the history menu.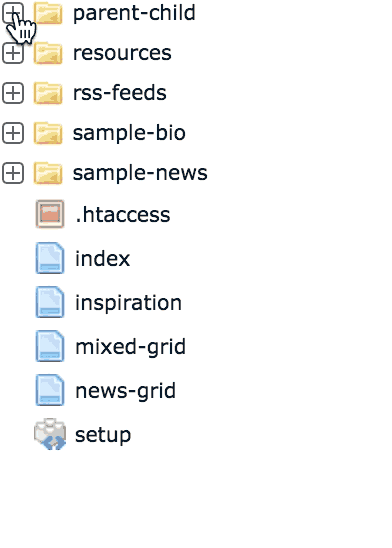 Find on Page
When editing large pages, it can be difficult to find the region that contains your content. Press Command+F (Mac) Ctrl+F (Windows), then type the content you need to find.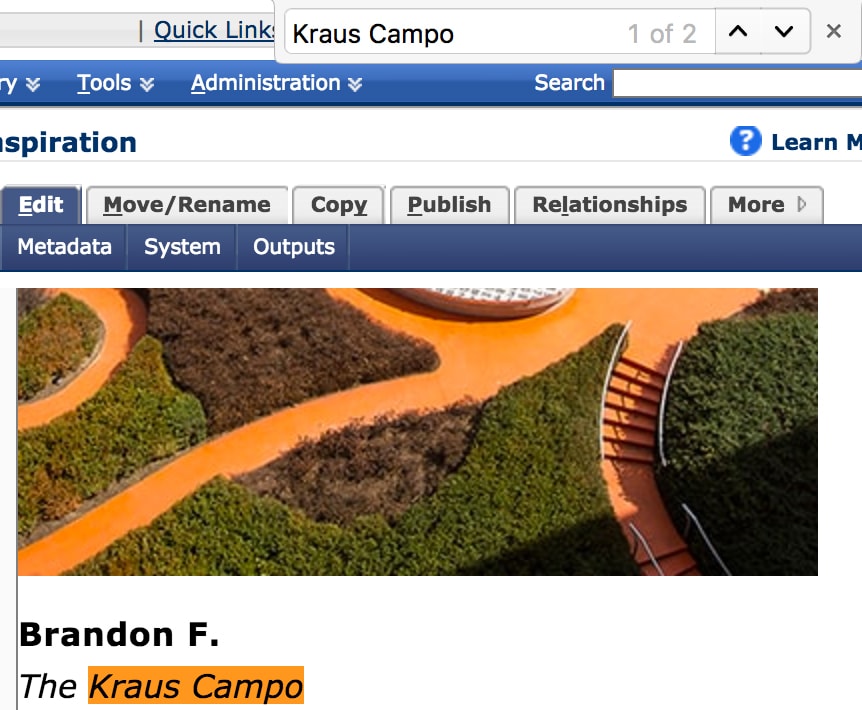 Social Media Image 
You can choose a different social media image than the default when creating a new page. Simply, browse to it. If Facebook isn't displaying the image, use Facebook's Debugger to clear their cache.
Hard Refresh
You've published changes to a page, but your changes aren't displaying - press Shift and click the browser's refresh button. This will force your web browser to download the page again. If that doesn't work, clear your browser's cache.