Leading Research on FinTech
Shaping Financial Services of the Future With Technology and Analytics
About the Center
Financial Technology (FinTech) is changing the world in which we live. With rapid advancements in technology and consumers' increased reliance on it, the financial services industry will be transforming at an even more rapid pace.
The Tepper School of Business at Carnegie Mellon University and PNC Bank established the PNC Center for Financial Services Innovation to stimulate research that advances financial services through technological innovations related to:   
Artificial intelligence
The internet of things
Blockchain technology/cryptocurrencies
Big data analytics
Virtual/augmented reality 
Featured Project: CRYPTA
Team Crypta was asked to design and develop a CMU Coin experience that utilizes up-to-date blockchain technology by discovering new markets and presenting a platform that will allow for fluid cryptocurrency data collection.
The team presented a solution that builds a cryptocurrency reward system that promotes engagement with the CMU ecosystem by grouping users into cohorts and rewarding their individual moments of engagement with the system.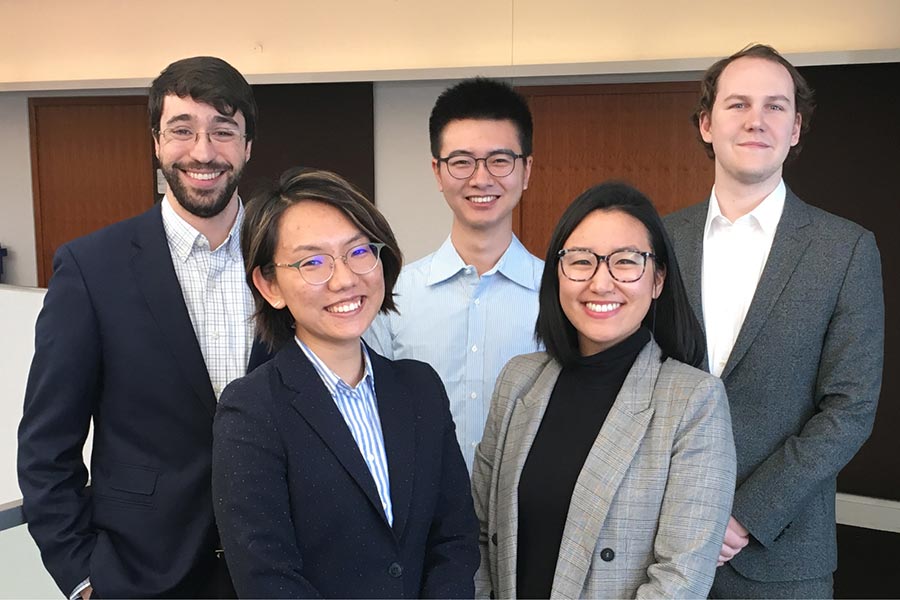 FinTech Innovation Through Research
The PNC Center draws upon the thought and research leadership of Carnegie Mellon faculty and extensive business expertise of PNC stakeholders. The center supports interdisciplinary research that draws upon the expertise of leading researchers from across fields, including:
Business/economics

Computer science

Design

Engineering

Public policy

Humanities/social sciences
The center serves a dual role to foster the creation of knowledge through research and to disseminate this knowledge through education.
The center was created through the financial support of PNC Bank in January 2013. 
Areas of Research
Inclusive Banking
Attrition Prediction
Blockchain/Cryptocurrencies 
Artificial Intelligence and Machine Learning
Central Bank Digital Currencies
Homomorphic Encryption and Quantum Computing