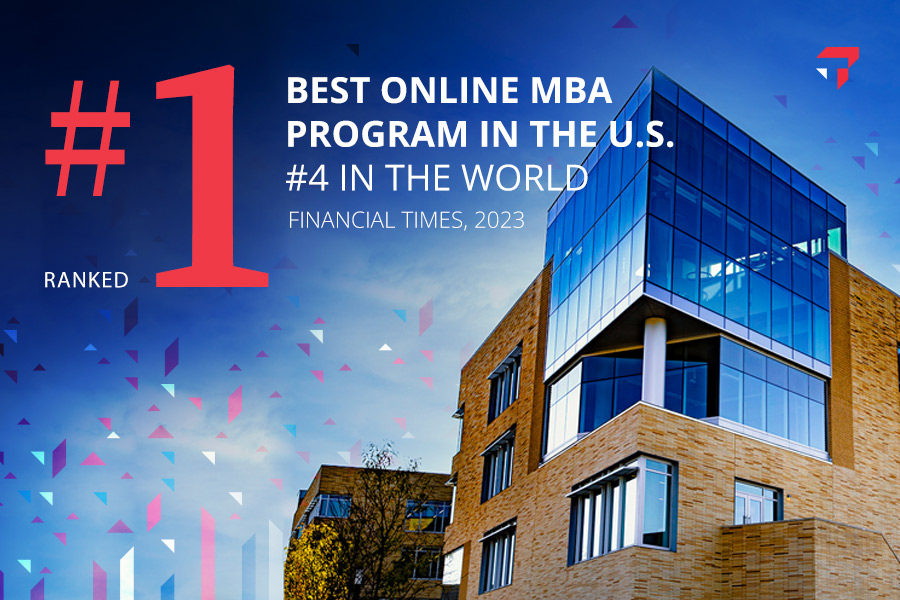 March 14, 2023
Financial Times Ranks Tepper School No. 1 in U.S. for Online MBA
The Tepper School of Business Online MBA program ranks No. 1 in the Financial Times tenth annual edition of the best online MBA programs. Worldwide, the program ranks No. 4. 
Of note, the program also ranked No. 1 for online interaction (the extent to which alumni rated the interaction between students, teamwork, and the availability of faculty) and No. 3 for program delivery (the extent to which alumni rated the online delivery of live teaching sessions, other teaching materials, and online exams).
The Tepper School Online MBA provides an accessible graduate-level degree to students, allowing them to earn a STEM-designated MBA virtually and complete offline coursework at their own pace.
Whether full-time or part-time, online or on-campus, Tepper School MBA students receive the same future-focused curriculum, regardless of their chosen delivery format. Students learn from internationally recognized faculty, receive an analytics-based education, and make lifelong global alumni connections — even if completing their degree online. Through participation in Access Weekends, virtual learners have a chance to strengthen online connections, take classes, and participate in professional development activities via organized visits to campus several times a year.
"We are thrilled to offer top-ranked master's programs to our students that allow them to be flexible and successful," says J.R. McGrath, Executive Director of Master's Admissions. "I take great pride in my work helping students navigate the admissions process and making sure they choose the path that works best for them."
Tepper School's MBA is designed to suit students' careers, life stages, and schedules. How and where they learn best, we meet them there.
Methodology
The Financial Times ranking is based on 20 criterions including average income, diversity, full-time faculty articles, and two new categories: student sector diversity and carbon footprint. Data was collected via two surveys. The first survey was completed by the participating schools. The second survey was completed by alumni who had finished their online MBA in 2019. The responses of the alumni solidified our inclusion and notable ranking.
Additional information about the ranking and methodology can be found on the Financial Times site.