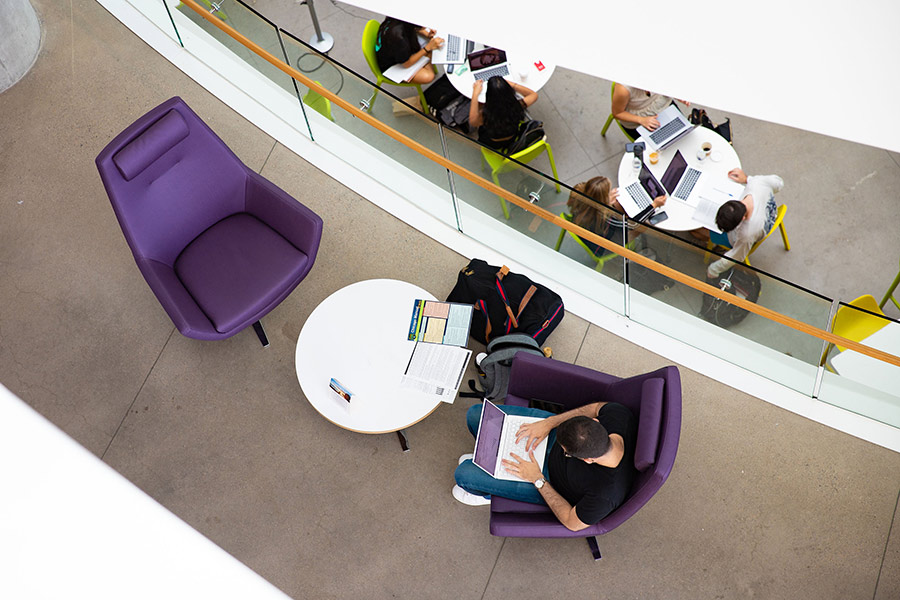 February 15, 2022
Tepper School Launches New Part-Time Accelerated MBA Program
Carnegie Mellon University's (CMU) Tepper School of Business is expanding its Master of Business Administration (MBA) program this fall by adding a new two-year part-time MBA program. The Part-Time Accelerated MBA provides a path for individuals with an undergraduate business degree or similar coursework to accelerate their MBA program and reduce tuition in the process.
A Quick, Efficient Format
Students now have the ability to pursue an analytics-focused curriculum in an expedited part-time online format. Qualified individuals who have earned an undergraduate business degree or who have taken specific foundational business courses in the last seven years may transfer credits into the program. They will take refresher coursework in their first semester of the Part-Time Accelerated MBA program and will continue part-time, or they will have the option to convert to a full-time, in-person experience during their second year of coursework.
"In just two years, the Tepper School's Accelerated MBA program will prepare students to manage people, build networks of influence, and inspire others to solve the world's most complex problems," said Kelly Wilson, Executive Director of Masters Admissions.
"We're excited to offer this new option to advance the careers of next-generation business leaders in a quick and efficient format."
Same Tepper MBA
Delivered through a combination of online and optional on-campus classes, the Part-Time Accelerated MBA program offers the same rigorous degree and is taught by the same professors who lead the top-ranked full-time program. Students of the two-year part-time program will also be able to build global networks and beneficial community connections as Tepper School alumni.
"As we continue to work toward a more intelligent future, flexible and accessible options are a priority for us at the Tepper School," said Isabelle Bajeux-Besnainou, Dean of the Tepper School of Business. "This new program provides a fast-track Tepper School MBA degree to propel graduates into the next levels of their careers."
The new Tepper School Part-Time Accelerated MBA program is now accepting applications for fall 2022.
For questions or more information, email mba-admission@andrew.cmu.edu.