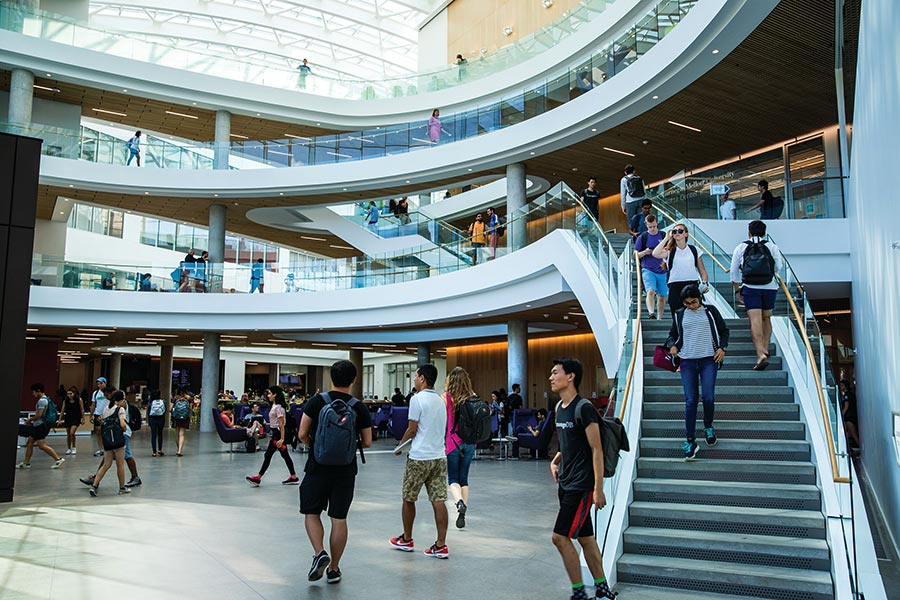 November 22, 2021
Tepper School Launches New Full-Time Master of Science in Business Analytics Program
Carnegie Mellon University's (CMU) Tepper School of Business is expanding its Master of Science in Business Analytics (MSBA) program this fall by adding a full-time option for recent college graduates who want to specialize in business analytics.
The nine-month, in-person program will take place on campus in Pittsburgh and will enable students to build their skills and gain a competitive advantage for the job market, which is increasingly seeking analytically-minded professionals.
The Graduate Management Admissions Council (GMAC), a global association of business schools, reports that 62% of corporate recruiters plan to hire MSBA graduates in 2021, up from 47% in 2020.
Co-Creating the Future of Business Analytics
"At the Tepper School, we design programs, like the new full-time MSBA, to equip graduate students with the tools they need to not only fulfill the needs of the evolving business landscape, but to co-create the future of that landscape," said Willem-Jan van Hoeve, Carnegie Bosch Professor of Operations Research and Senior Associate Dean of Education. "We're excited to expand our program to students who may not yet have professional experience."
Until now, the Tepper School MSBA was offered in a two-year, part-time, online format. The program has had strong measures of success with 89% of graduates earning a promotion or new position by the completion of the program. As well, students received an average of 21% salary increase. In response to this success and the burgeoning market for graduates with strong business analytical skills, the Tepper School created the full-time version of the program to deliver business fundamentals and state-of-the-art quantitative analysis.
New Format Designed for Recent College Graduates
While the part-time program has been designed for working professionals and will still continue to be offered in addition to the new full-time format, the new program expects to attract recent college grads who have limited or no working experience.
"Upon graduation, our students will be prepared for business analyst roles in a wide range of industries including financial/banking, consulting, retail, technology, insurance, media, automotive, and logistics," said Kelly Wilson, Executive Director of Masters Admissions.
Like Tepper's highly-ranked full-time MBA program, the full-time MSBA is STEM-designated. Graduates with an F-1 visa may apply for a 24-month extension to their post-completion optional practical training (OPT) providing up to 36 months of temporary employment in the United States.
The new Tepper Full-Time Master of Science in Business Analytics is now accepting applications for fall 2022.
For questions or more information, email ftmsba-admissions@andrew.cmu.edu.