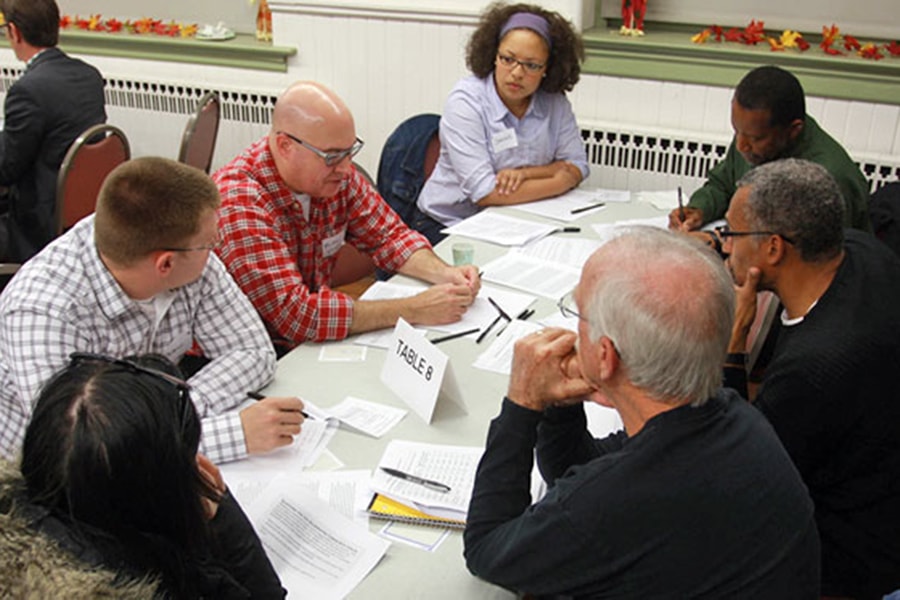 Providing Enhanced Public Input on Metro21 Projects
Carnegie Mellon's Program for Deliberative Democracy will now extend its efforts by working with Metro21 to design and implement a public engagement component for their work. Deliberative Forums are designed to discover what people think about an issue after they have had the opportunity to become informed about the topics under discussion and to engage in multiple perspectives. This approach to citizen input is part of a longer-term goal to make Pittsburgh a center for Deliberative Democracy. Metro21 receives special recognition in the published handbook for its colloborative efforts on the project. 
STATUS: With help from Carnegie Mellon University's Program for Deliberative Democracy (PDD), the City of Pittsburgh is becoming a national model for this community-driven approach to addressing important issues. Take a look at how Robert Cavalier's Deliberative Democracy project got the City of Pittsburgh to write a book on a new form of democracy as well as a spin-off group — The Art of Democracy — was created and is now making tough issues and decisions easier for groups to tackle. 
WEBSITE AND HANDBOOK DOWNLOAD:
http://hss.cmu.edu/pdd/index.html
http://www.cmu.edu/dietrich/news/news-stories/2016/november/deliberative-democracy.html
PARTNERS:
City of Pittsburgh – Office of Management and Budget
City of Pittsburgh – Office of Sustainability