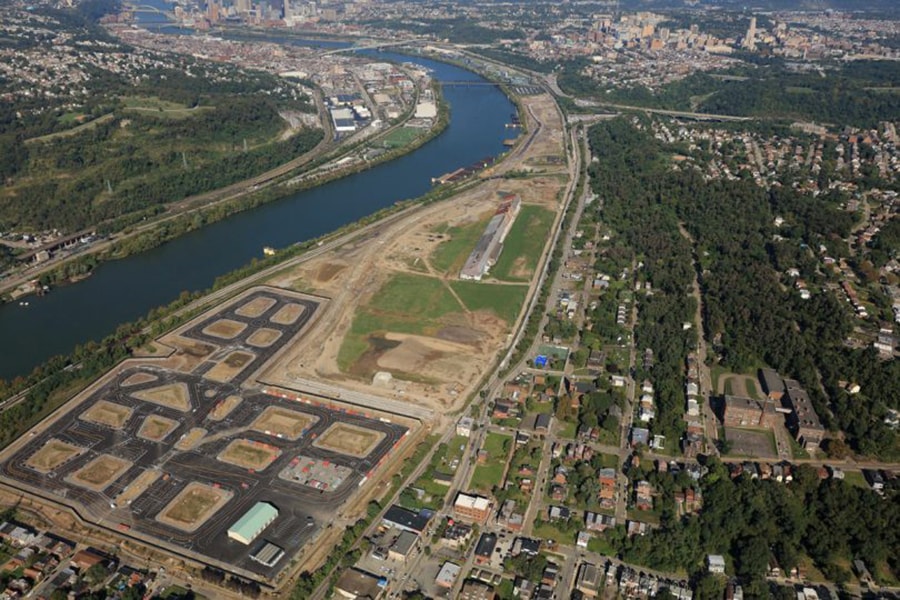 Monitoring of Energy and Infrastructure Systems for the Hazelwood Green Site
The team is assisting the Hazelwood Green development in achieving their aggressive sustainability standards. To that end, they have focused on the Continuous Commissioning process by resolving problems related to the operation of building systems, improving comfort, optimizing energy use and identifying retrofit opportunities. The Mill 19 building will be used as the initial base of this study, while the CMU Campus is providing the testbed for developing and evaluating the technologies that will be deployed for the project.
STATUS:
After refining the scope of the project to focus on continuous commissioning, the team has initiated research efforts into developing novel solutions for improving the commissioning process for HVAC systems. They plan to start transferring their findings to the Mill 19 building during the second project year. As a parallel effort during this time the team also plans to collect data about the building envelope and construction activities as the Mill 19 retrofit is taking place.
FACULTY:
Burcu Akinci (PI)
Associate Dean for Research, Paul Christiano Professor, Civil and Environmental Engineering, Carnegie Mellon University
bakinci@cmu.edu
Mario Berges
Associate Professor, Civil and Environmental Engineering, Carnegie Mellon University
marioberges@cmu.edu
Photo of courtesy Joshua Franzos