Mentoring Excellence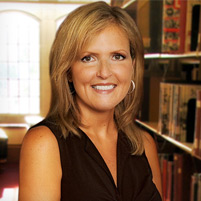 Dena Haritos Tsamitis
Lofty goals: pursued and achieved.

That has been the decade-long mantra for Dena Haritos Tsamitis, head of the Information Networking Institute (INI) in the College of Engineering at Carnegie Mellon University.

INI offers professional graduate degree programs representing the fusion of technologies, economics and policies of secure communication networks and systems. Programs like the Executive Master of Science in Information Assurance, which combines Cyber Forensics and Incident Response or Resilience Management.

And under Tsamitis' leadership, the INI has become an educational leader in its field with students and alumni worldwide.

She has recently been chosen as the 2012 winner of the prestigious Barbara Lazarus Award for Graduate Student and Junior Faculty Mentoring — one of the five main awards as part of CMU's Celebration of Education.

Celebration of Education recognizes the accomplishments of faculty who exemplify the university's standards of excellence in education.

"Provost Mark Kamlet called me to deliver the good news," said Tsamitis, director of the Information Networking Institute and director of education, training and outreach for Carnegie Mellon CyLab. "I remain amazed and extremely humbled."

Not only does she build relationships and cultivate a sense of community, INI alumni say she is a leader when it comes to the art of good decision-making.

"Although I graduated almost three years ago, I still go back to my emails from Dena to give myself rejuvenated confidence and enthusiasm to make the most of my life," said Aditi Pendharkar, (INI'09) a senior business consultant for London-based Grant Thornton.

Students, alumni and junior faculty praise Tsamitis for leading interdisciplinary technology programs and her continued commitment to mentoring minority and women students.

"She realized that mentorship begins long before a student takes a single step on CMU's campus or even before that student has finished an undergraduate program," said Marullus Williams, president of Limbic Systems and chair of the INI Alumni Leadership Council (INI'95).

These sentiments are echoed by alumni and students from not only the United States, but also from Portugal, Rwanda, Greece and Japan, where the INI has offered programs.

Tsamitis says she guides and helps students, alumni and junior faculty push their limits.

"Under Dena's oversight, I was given ample room to exercise leadership as a university representative teaching and advising students outside the borders of the traditional campus," said Nicolas Christin, associate director of the INI and a senior systems scientist for Carnegie Mellon CyLab.

Tsamitis appreciates her staff and faculty for their professionalism and hard work in making the INI a successful and rewarding experience for students and alumni.

Pradeep K. Khosla, dean of Carnegie Mellon's College of Engineering and Dowd University Professor, noted her positive influence in global campus activities, scholarship and awards programs, industry and government initiatives and alumni relations programs.

"She emulates what it means to be a mentor, and she instills leadership qualities in students and alumni through her dedicated and personal involvement," said Khosla.

Tsamitis is among other distinguished faculty members receiving a Celebration of Education award this year.

In addition to the five primary awardees, Celebration of Education will recognize nine other deserving professors with College Teaching Awards.

Related Links: College of Engineering | Information Networking Institute | CyLab | Women@INI | Celebration of Education
---