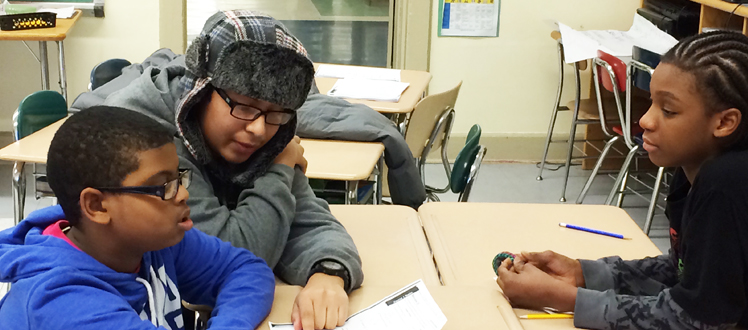 Carnegie Mellon Students
We are proud of the contribution of our students who are actively involved in the community through service learning course, student organizations, community service work study positions and other volunteer activities. 
Each year we present the Gelfand Student Service Award to students who have made a commitment to sharing their expertise and time to impact K-12 students in the community.  
More than 100 unique educational opportunities are provided for teachers and students by Carnegie Mellon departments each year. Carnegie Mellon students participate in more than 200,000 of hours of volunteer service  to improve the community. Many student organizations have service as a primary mission. If you are a student, please see The Bridge for more information.
Although the university does not have a school or department of education, Carnegie Mellon has unique resources, perspectives and expertise to help our society revitalize education by providing experiences that lead to enhanced in-depth content knowledge for teachers and students. Many service activities are conducted by colleges or departments on campus. For information about additional educational outreach activities conducted by Carnegie Mellon, please see Professional Development programs at the K-12 Teachers link,  and Programs under the K-12 Students and Parents link.