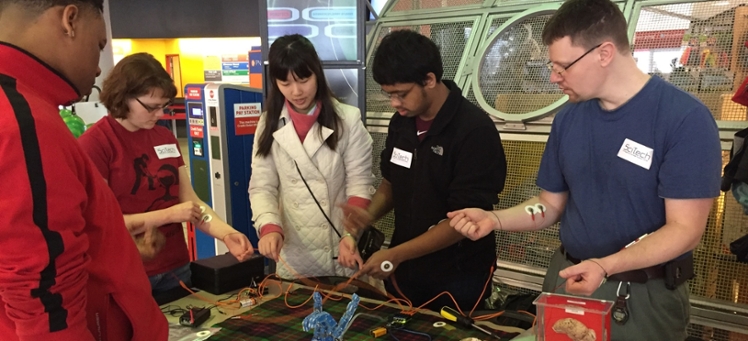 Educational Outreach at Carnegie Mellon
Office of the Assistant Vice Provost for Educational Outreach
As part of the Division of the Vice Provost for Education, the programs, services, partnerships
and recognition activities coordinated by the office of the Assistant Vice Provost for Educational
Outreach support the work of Carnegie Mellon faculty, students and staff as they design and
implement initiatives to share their expertise and passion for their work with audiences outside
of the university. Our group provides leadership guidance and represents CMU at local, national
and international events such as NSF Broader Impacts Summits, the Pittsburgh SciTech Festival,
and the Intel International Science and Engineering Fair. Other services to the campus
community include compiling information for Carnegie Mellon's application to the President's
Higher Education Community Service Honor Roll, partnership development with local
organizations and schools, Broader Impacts consulting and strategy development for NSF
proposals, support for PA Department of Education Act 48 approval for K-12 educator
professional development activities, and operational support for the protection of children in
Carnegie Mellon programs, activities and facilities.
AVPEO Printable Brochure
Click here to read about the various ways that the Office of the Assistant Vice Provost for Educational Outreach supports the Carnegie Mellon University community.
Thank you to Faith Kaufman (Design, 2018) for creating this document!