Our Commitments and Progress
In 2020, Carnegie Mellon created an expansive three-pillared action plan to confront racism and promote equity and inclusion across the university and within the communities it serves. Over the next three years, the university tracked this initiative and publicized its progress both online and in a related report, Confronting Racism. 
This work continues at Carnegie Mellon under the guidance of appointed academic and administrative diversity, equity, inclusion and belonging (DEIB) leaders. Spearheading this charge is Dr. Wanda Heading-Grant, Carnegie Mellon's inaugural Vice Provost for Diversity, Equity and Inclusion and Chief Diversity Officer, who joined the university community in 2021. 
Below are path-setting initiatives, among many, where progress is being made across the plan's three focal points.
Commitments to the CMU Community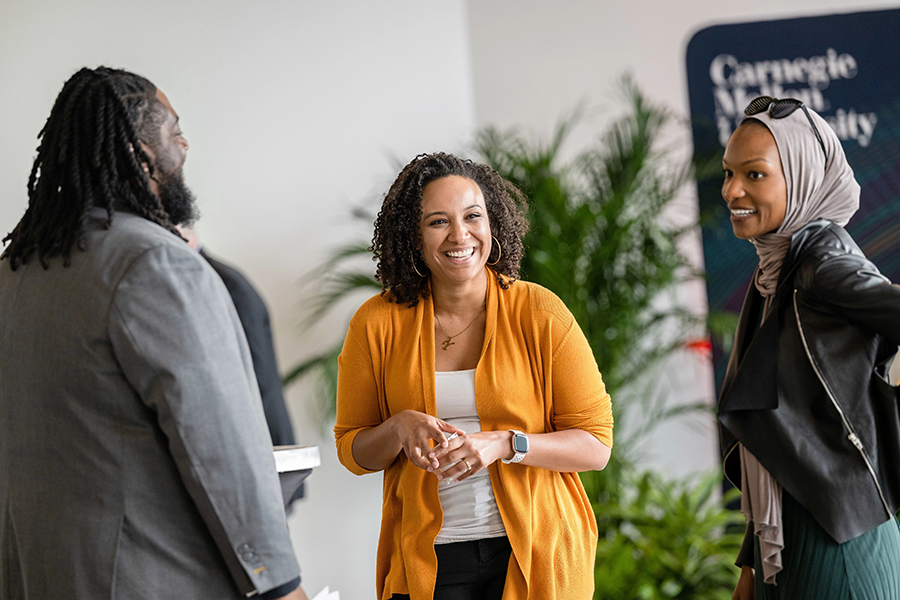 Building community to close opportunity gaps
Endowed the Tartan Scholars program and grew the initiative over 770% – from 46 to more than 400 undergraduate scholars.
---
Empowering the next generation of STEM leaders
Established the CMU Rales Fellows Program to connect more students from underrepresented or underresourced backgrounds with CMU's graduate STEM programs; the first cohort will arrive on campus in 2024. 
---
Deepening a sense of community and Belonging
Developed employee resource groups – open to all faculty and staff – to grow a sense of belonging within the university community.
Commitments to the Expansion of Knowledge and Expertise at CMU
Creating faculty DEIB resources in all fields
Launched the Strategic Faculty Opportunity Fund to support recruitment, retention and development of outstanding scholars who bolster diversity and equity within the university; $7.5 million has been awarded to date resulting in 13 hires.
---
Developing and supporting cultural competencies 
Established two university-wide competencies: (1) diversity, equity and inclusion; and (2) intercultural and global learning. A repository of educator resources supports these competencies in coursework, curriculum elements and core education requirements for students.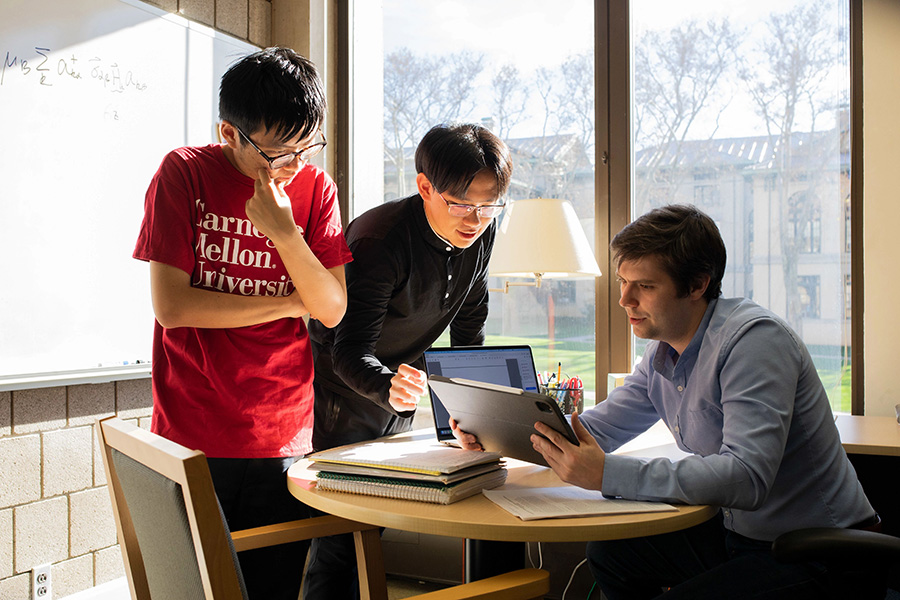 Commitments to Engagement and Economic Empowerment for our Broader Community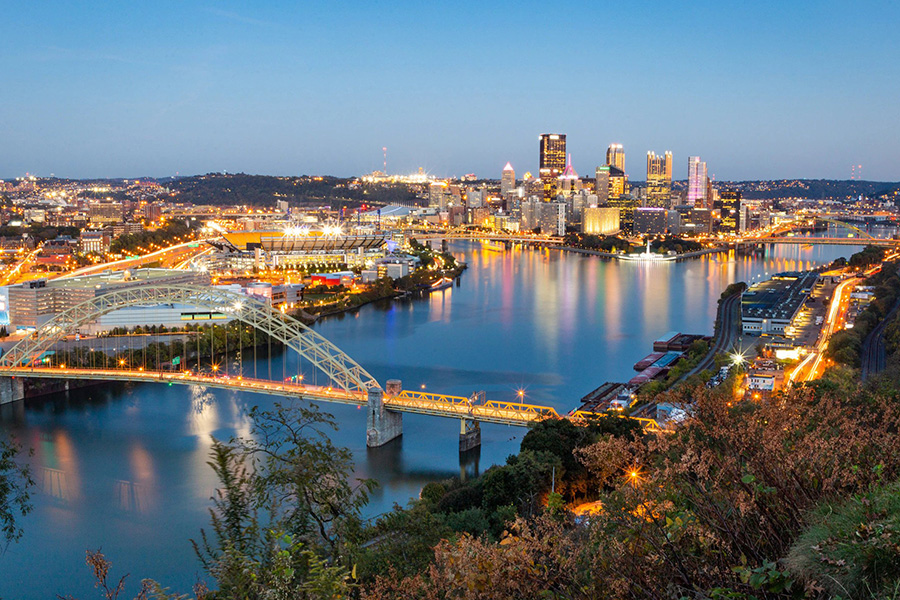 PROVIDING small businesses easier access to CMU
Expanded the Supplier Diversity Program to focus on engaging locally owned businesses and boosting regional spending. CMU commits more than 70% of its spending to small and local businesses and continues to seek opportunities to diversify its procurement.
---
Expanding access to the arts and humanities
Created a national, immersive summer residential experience by leveraging a $3 million gift from the PNC Foundation to fund the university's Summer Academy for Math and Science and by expanding the Leadership, Excellence, Access and Persistence pilot program in the arts and humanities. 
---
Boosting the regional economy 
Collaborated with over 90 partners across the region to compete for – and win! – one of just 21 federal Build Back Better Regional Challenge grants (out of more than 500 applicants). This grant, which tops $62 million, aims to extend Pittsburgh's robotics, AI and automation cluster to small and medium-sized manufacturers across Southwestern Pennsylvania. 
Visit our Regional Impact site to learn more about CMU's commitment to economic growth in Pittsburgh, the region and the Commonwealth of Pennsylvania.