October 25, 2010
The Pittsburgh Consortium for Rhetoric and Discourse Studies Launches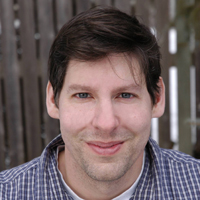 A new organization, co-funded by the English Department, has officially launched. The Pittsburgh Consortium for Rhetoric and Discourse Studies (PCRDS) is directed by James Wynn, Assistant Professor of English and Rhetoric here at Carnegie Mellon University.
The PCRDS is a collection of scholars and students from around Pittsburgh (and surrounding areas) that aims to improve communication, promote collaboration, and foster community in areas of study including rhetoric, linguistics, communication studies, composition studies, sociology, and philosophy.
Wynn emphasizes that the goal of the organization is "not only to connect scholars with similar interests, but to serve as an institution which recognizes the breadth of subjects and perspectives that have developed under the umbrella of rhetoric and to provide a space where they can mingle to explore their commonalities and differences."
He adds that another focus of the consortium is to "raise the profile of rhetoric by putting it in the public eye." He hopes to achieve this through the PCRDS website as well as the consortium speaker's series—they will sponsor a major speaker each semester in addition to holding community building events. These community building events, says Wynn, will "allow students and faculty in the area to get together to share their common interests and make connections."
The idea for the PCRDS stemmed from the success of another organization that brought together scholars in Pittsburgh, a consortium for Medieval and Renaissance Studies that was formed about seven years ago.
"The project was a success. My colleagues in rhetoric and I thought our fields of rhetoric and discourse studies would benefit from a similar organization because Pittsburgh has a critical mass of scholars in these fields who weren't connected but could profit from mutual engagement," Wynn explains. 
Wynn encourages anyone who is interested to join the consortium—there are no restrictions on membership. Joining will put you on the email list so that you can receive updates about local events related to rhetoric and discourse studies. Additionally, faculty members are invited to share information about their research and to post links to their work.

For more information or to join the consortium, please visit the PCRDS website.
The Pittsburgh Consortium for Rhetoric and Discourse Studies is also supported by the Communication Department and School of Arts and Sciences at the
University of Pittsburgh
and the Department of Communication and Rhetorical Studies at
Duquesne University
.