The Dickson Prize in Science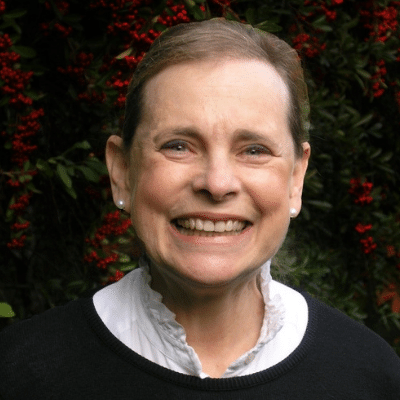 Congratulations to the recipient of the 2020 Dickson Prize in Science, Dr. Lucy Shapiro. Dr. Shapiro is a professor in the Department of Developmental Biology at the Stanford University School of Medicine where she holds the Virginia and D.K. Ludwig Chair in Cancer Research. She is also the Director of the Beckman Center for Molecular and Genetic Medicine.
Dr. Shapiro's aptitude for visualizing the spatial properties of organic molecules, a specialization that she attributes to her early training as a painter, has led her to study the mechanisms involved in generating the three-dimensional organization of a cell from a one-dimensional genetic code. Her work has furthered understanding of stem cell function and the generation of biological diversity, providing the basis for researchers to develop novel drugs to fight antibiotic resistance and emerging infectious diseases. She takes a systems approach to these studies, viewing the bacterial cell as an integrated system in which to identify how networks of genes control cell decisions. With this, her work has implications for researchers beyond the field of developmental biology, such as cell and tissue engineers, computer science network and systems researchers and those interested in health and infectious disease more generally.
Also an entrepreneur, she founded the anti-infectives discovery company Anacor Pharmaceuticals that was sold to Pfizer in 2016. She also founded a second company, Boragen, in 2017. 
Dr. Shapiro has received numerous awards for her work, including the National Medal of Science in 2011 which was awarded by President Barack Obama.
She will be honored at this year's Dickson Prize in Science Award Ceremony and Lecture on Wednesday, May 5, 2021 at 5:30 p.m. ET.
In case you missed it...
Geraldine Richmond
Presidential Chair in Science and Professor of Chemistry, University of Oregon
2019 Recipient of the Dickson Prize in Science