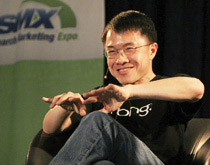 The rain won't stop. Usually Qi Lu goes home every Sunday to visit his parents. To get there, the teaching assistant pedals his bicycle for a couple of hours across the sprawling metropolis of Shanghai-one of China's largest cities. The long, exhausting journey hardly makes for a day of rest for Lu, who teaches the other six days of the week.
The loving motivation for those journeys began not long after Lu was born in the eastern port city in 1961, shortly before the start of the Great Proletarian Cultural Revolution. Envisioned as a way to put the country back on the path to socialism, the mass movement resulted in a decade of widespread fear and instability as Chinese Communist Party Chairman Mao Zedong sought to secure his power. Mao mobilized bands of Red Guards to attack intellectuals and liberals, terrorizing China's cities and throwing its urban economy into turmoil. Historians recount how millions were forced into manual labor, and tens of thousands were executed.
In that era of terror, Lu's mother would often go to bed hungry to ensure that her young son had enough food in the morning. Fearing the persecution rife in the cities, Lu's parents ultimately decided to send their son to live with his grandfather in a rural village in the neighboring Jiangsu Province. Growing up there, Lu had no electricity, plumbing, or basic amenities such as soap and toothpaste. Families received food rations for nine months and scrambled to survive for the other three. Meat was a once-a-year luxury reserved for Chinese New Year celebrations. The village had just one school, and its lone teacher had students from about 400 families. Only the truly elite students had the opportunity to attend college. Lu hoped to be one of the chosen few, so he could study engineering and one day work in a shipbuilding factory. "That was the most glorified job," he recalls.
With so few collegiate opportunities for the massive population, China had academic and physical requirements in place. Lu, no taller than 5-foot-4, tried to eat enough before the national entrance examination to tip the scales in his favor, but he missed the engineering weight requirement-50 kilograms (about 110 pounds). Studying physics or chemistry wasn't an option, either, because he was near-sighted, and therefore disqualified from those highly competitive fields. That left mathematics or computer science. With a math degree, perhaps Lu could become a middle school teacher, but a computer science degree might lead to a radio factory job. Lu talked it over with his parents. "It wasn't that I knew what computer science was," he says. "My parents just thought that radio factory work was better than teaching middle school, so I chose computer science."
Lu never got that radio factory job, though. He did earn his undergraduate and master's degrees in computer science at Fudan University, one of the oldest, most selective universities in the country. He did so well that he was chosen to become a faculty member. The prestigious position didn't make him forget his upbringing and how his parents did all they could to keep him safe. That's why every Sunday he rides his bike to their home to visit. Except this particular Sunday. It's raining too hard.
As he's hunkered down for the day in his faculty dorm room, there is a knock at the door. It's a professor who needs his help-a computer scientist from America is giving a guest lecture at Fudan, but because of the storm, it looks like attendance may be embarrassingly sparse. Lu agrees to fill one of the empty seats.
The lecturer is Edmund M. Clarke from Carnegie Mellon University, who is introducing his early research in model checking-a method he pioneered for detecting bugs in computer hardware and software. During the talk, Lu interrupts with several probing questions. Afterward, he continues his discussion with the Carnegie Mellon researcher.
"I was very impressed by his questions and his comments, and I talked to him for awhile, and it was evident that he was quite brilliant," says Clarke, who undoubtedly knows a thing or two about brilliance himself. In 2007, the FORE Systems University Professor of Computer Science won the A.M. Turing Award from the Association for Computing Machinery-widely recognized as the Nobel Prize of computing-for his career's work in model checking. Clarke was further impressed by several conference articles that Lu mentioned he had published in a related field.
"Would you be interested in coming to the United States for a PhD?" asks Clarke.
"That would be a dream," Lu replies without any hesitation. But it's not something he could afford. Clarke tells him that he will see what he can do. Several months later, Lu receives a letter awarding him a stipend to pursue his doctoral degree at Carnegie Mellon, even waiving the $45 application fee, which he couldn't have paid on his $10-a-month salary. He becomes the second Chinese student admitted to the School of Computer Science, arriving in Pittsburgh in 1988 with little more than $50 to his name.
Lu's doctoral research centered on distributed file systems, which allow multiple users to share files on a computer network. Aside from his studies, he had "a very grand vision of the future of computing" that went beyond his own field of expertise, says Ye-Yi Wang (SCS'92,'98), a senior researcher at Microsoft Research, who came to Carnegie Mellon the same year as Lu, as a visiting scholar. "Of course Qi is smart, but if you just say he's smart, I think it's quite an understatement," says Wang. "What impressed me the most is that Qi saw what the future was going to be, and he was brave enough to go there."
Lu told Wang that he believed the Internet would become a part of everyone's daily lives, and he wanted to help drive that revolution. His vision came at a time when, for most people, connecting to the Web still meant using a noisy dial-up modem via an up-start company called America Online or maybe Prodigy or CompuServe. No wireless Internet, no Facebook, no Twitter.
After earning his PhD in 1996, Lu went to IBM's Almaden Research Center in San Jose, Calif., where he insisted on working on Internet-related projects. Two years later, he seized an opportunity to join the online services company Yahoo!-a rising star of the dot-com boom. He was hired as a rank-and-file engineer, but his career advanced on a fast upward trajectory. He eventually was named the executive vice president of engineering of search and advertising technology, running an army of about 3,000 engineers.
Talk to Lu's former Yahoo! colleagues, friends, and mentors, and without fail, the first thing they mention after his visionary intellect is his voracious work ethic. In this age of smart phones, the 24-hour news cycle, and VPN connections, it's not unusual for people to work around the clock. But by all accounts, he pushes the limits of time and stamina to an extreme that would be unsustainable to most. He sleeps, on average, just a few hours a night, a deeply held philosophy and routine forged, in part, by early-morning ice-cold showers at college and the adversity of his early years in China. "I'm pretty motivated myself, but I'm not Qi-none of us are," says Xuedong Huang, a leading speech recognition expert who was a research computer scientist at Carnegie Mellon during Lu's years there.
In Lu's role at Yahoo!, he would eventually oversee the effort to meld three Yahoo! acquisitions into the company's own Web search offering that was rolled out in 2004, pitting the company in head-to-head competition with Internet search powerhouse Google. Google was-and remains-the dominant leader in what had quickly emerged as the Internet's most important application. Search engines determine where people go online, and search advertising is the most powerful economic force on the Web. It was the job of Lu and his team at Yahoo! to create the technology to catch Google in this crucial market.
"[Yahoo! search technology] was very close to Google, and the guys at Google were actually pretty worried about just how good it was," recalls Tim Cadogan, CEO of OpenX, an advertising technology company, who worked closely with Lu at Yahoo!. "The fact that Qi was able to achieve that is a real testament to his ability and skill and knowledge. ... There are a relatively small number of true search experts in the world, and Qi is right at the top."
To compete with Google, Lu knew it wasn't enough for Yahoo! to have a great search engine; the company also needed a way to squeeze more revenue from its search-engine ads. Already Google had turned the small text ads that appear next to search results into a hugely lucrative business. Following suit, Lu oversaw "Project Panama" to design new software to generate more relevant ads next to Yahoo!'s search results, luring users to click on them more often, in turn yielding more cash for the company.
Former top Yahoo! executive Dave Karnstedt, now president and CEO of online performance marketing firm Efficient Frontier, collaborated with Lu on the high-stakes project. He describes the two-year undertaking as "an unbelievably complicated engineering effort" with millions and millions of dollars on the line. "Everyone raised their game to deliver the best they could for Qi on this project," says Karnstedt. "He's not a guy who is going to jump up and down in his chair and command respect through his position of authority. He commands respect with how hard he works."
However, analysts noted that despite the efforts of Lu and his team, Yahoo! was simply being outgunned by Google, not investing enough capital to keep pace. Sure enough, Yahoo! fell further and further behind in the search market, and after 10 years with the company, Lu decided to step down, unsure of his next move. Perhaps he would try his hand at venture capital? Maybe he, his wife, and two daughters would move to Shanghai, where his parents still live?
Amid the uncertainty came a call from Microsoft CEO Steven A. Ballmer. Microsoft was getting more serious about competing in the search engine fray, and Ballmer wanted to pick Lu's brain for his insights. Lu agreed to talk with them, and Ballmer and two other Microsoft executives flew to San Jose. After the meeting, Ballmer realized he got more than he bargained for. "If you want to build a winning product in search ... there's no better guy on the planet than Qi," Ballmer told the Wall Street Journal in December 2008. And a month later, Lu resumed his hard-fought battle against Google as president of Microsoft's Online Services Division. He is now backed by a company that vows to spend even more than Yahoo! did to make its ambitious new search engine, Bing, the go-to site for online search.
"I am now in a position to have a great impact, to build technologies that enable people to do more, know more, and be more," Lu says of joining Microsoft.
In a world increasingly hinged on the Internet, just as Lu imagined during his days at Carnegie Mellon, Microsoft is launching a no-holds-barred offensive against Google's authority in the search market, where it ranks a distant third. Industry experts see the move as vital to the company's health, especially as Google is using its leverage in search to threaten Microsoft's core businesses-its Windows operating system and the Office software suite.
There's no doubt the 48-year-old Lu faces a significant challenge to persuade Web users to Bing rather than Google. Microsoft's search market share has grown from 8 percent to roughly 13 percent since the launch of Bing in May 2009, but Google still dominates 63 percent of the pie. Google may seem invincible, but "[Microsoft] has absolutely got a shot," says Cadogan, "I can't think of any technology sector," he continues, "where there isn't always potential for major disruption, for the next big innovation to come out."
Microsoft will close the gap further this year when Bing begins to power Yahoo! searches on the back end, thanks to a partnership deal struck last July. This should eventually give Microsoft an additional 18 percent in search market share. The key to even further growth, Lu says, is to make Bing more than just a blank query box that finds promising Web links, but a way to help people make complex life decisions, like what camera to buy or where to go for vacation. Toward that end, Bing's innovative Travel function has gained a loyal fan base by providing more detailed travel information and airfare data than Google. For instance, the Bing query "fly from Pittsburgh to Seattle" includes a chart showing how the cost for such a trip is likely to change over time and comparing prices on various sites. The same Google search only links to sites such as Expedia and Priceline.
"To some extent, it's Google's game to lose," says Arup Mukherjee (SCS'93,'98), who worked for Lu at Yahoo! and is now a principal software engineer at Google. But he doesn't underestimate what Lu can accomplish. "Yahoo! Search, while Qi was leading it, got much further than most people expected. For Qi, I think it is all about taking on a challenge."
Unassuming and private, Lu does not fit the profile of a typical senior executive in several ways. He is known to dress in jeans, T-shirts, and sandals, reveals Huang, who is now the divisional architect for the Online S  ervices division that reports to Lu, who reports to Ballmer. Only recently has Lu upgraded his "old junkyard car" to a practical Toyota Prius. And he regularly flies coach with his junior engineers, even on long flights to the Far East, rather than with other managers in business class.
"For someone in such an important role at a big company in one of the most competitive industries, you will never find someone more humble, dedicated, and committed to competing as a team than Qi," adds Karnstedt. "He is one of those guys who wants to win; he wants to win the right way, and he wants to play fairly, but no one is going to out-compete Qi Lu."
Fast Company, a popular business magazine, isn't betting against him. Last spring, the publication named Lu the #10 most creative person in business for 2010, behind Oscar-winning filmmaker James Cameron and just ahead of rap artist and businessman Jay-Z. "If anyone can turn a pebble into a deadly stone, Lu is the man," the editors wrote, noting that the Bing chief already "knows how to overcome entrenched regimes" after enduring Mao's Cultural Revolution.
That's not a time in his life Lu has forgotten, nor has he forgotten the debt of gratitude he owes to Clarke. After the launch of Bing, Lu gave a rare media interview to a reporter with Bloomberg Businessweek magazine; he recounted the story of that Fudan meeting. A couple of months later, the Turing Award winner and Microsoft president exchanged e-mail, congratulating each other on how far each had come since that rainy day in Shanghai some 20 years ago.
"It's a storm that happened at the right time," Lu says.

Jennifer Bails is an award-winning freelance writer. She is a regular contributor to this magazine.
---

Related Links:
Qi Lu Heads Search Engine Bing