It has been 11 years since the Carnegie Mellon community received the April 2004 inaugural issue of Carnegie Mellon Today, which replaced its predecessor, Carnegie Mellon Magazine.
For context, just two months earlier, a social networking service had been launched; it was called Facebook. Meanwhile, another upstart social networking service—geared for business-oriented users—was less than a year old. It was called LinkedIn. The world was still more than two years away from the July 2006 launch of Twitter, yet another online social networking service that consisted of 140-character messages called "tweets."
As for the iPhone, it wouldn't be introduced to the world by Apple's Steve Jobs until January 2007. Android phones would follow in 2008. Now, according to an April 2015 Pew Research report: nearly two-thirds of Americans own smartphones and the devices are their key entry point to the online world.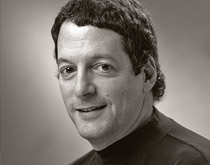 In one sense, 11 years isn't a long time (this university, for example, was founded 115 years ago). But when all of society's technological advances are taken into account, 2015 is light years away from 2004. And these changes in our lives will impact the future of Carnegie Mellon Today. As noted in the "Reader Alert" on the opposite page, in the coming months the magazine will be poised to take full advantage of the online networking that connects the world:
The goal is to expand the magazine's readership well beyond the university community, through a state-of-the-art online magazine that appeals to a global audience.
This issue is packed with articles demonstrating why reaching a global audience is our priority. One particular example is "This Does Not Compute: How to Transform the Male-Dominated Field of Computer Science." After reading it, Lenore Blum, the CMU Distinguished Career Professor of Computer Science, sent the CMT team an email that, in part, read: "You've done a great job on a very timely topic! Probably should get wider circulation than Carnegie Mellon Today."
Plenty of other examples exist as well, such as "Gridiron Dementia." The feature delves into how CMU alumnus Bennet Omalu is changing the landscape of sports and sports participation, football in particular. His research has uncovered chronic traumatic encephalopathy (CTE)—a condition induced by repetitive brain trauma.
The issue's cover story, "Net Neutrality," also deserves a wide-scale audience because it tackles a subject that should be of keen interest to anyone who goes online.
These are just some of the issue's stories that touch lives beyond the university community—stories that, as Professor Blum remarked, deserve a wider audience. Through a completely revamped carnegiemellontoday.com website, that's what we intend to accomplish.
As also noted on the opposite page's "Reader Alert," we're not abandoning the print magazine. Our plan is to create a 2015-16 publishing schedule that best complements the website, which we'll better understand after the September online magazine re-launch.
Rest assured, what isn't changing is the core sentiment of the magazine team, which I revealed in my first column for this magazine when I came on board in 2007: tell great stories.
—Robert Mendelson
  Executive Editor
  Follow on Twitter @RobertMendelson