The Posner Memorial Collection of rare books and art is moving to its permanent home in the Posner Building, located between the College of Fine Arts and Posner Hall. The collection of 622 volumes includes landmark titles of the history of western science, beautifully produced books on decorative arts and fine sets of literature.
The collection, established at Carnegie Mellon University in 1978, had been displayed in the Fine and Rare Book Room of the Hunt Library. The collection was assembled from 1923 to 1974 by Henry Posner, Sr. and his wife Ida.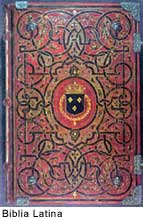 The Posner Collection includes many great books and documents important in the history of man's intellectual, scientific and artistic development. Included among them is the only copy of the Bill of Rights outside of the Library of Congress, a 1913 facsimile printed on vellum of the Gutenberg Bible, a 1478 Koberger Biblia Latina, a fine copy of the Aldine Press's Hypneratomachia Poliphili, Descartes' Discourse Pour la Methode de Bien Conduire la Verité dans les Sciences and important Einstein offprints.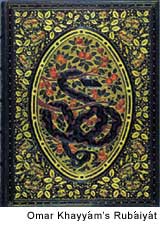 His finely bound books, with joyfully exuberant bindings, also include Gray's Elegy Written in a Country Churchyard with diamonds on the cover; Washington Irving's 1849 Sketchbook; FitzGerald's translation of Omar Khayyám's Rubáiyát with snakeskin and rubies; Limited Editions Club issues of The Travels of Baron Munchhausen, 1929; Robert Louis Stevenson's Treasure Island, 1941; Jules Verne's Around the World in Eighty Days, 1962; and Swift's Gulliver's Travels.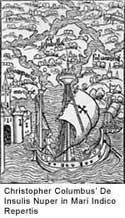 There are also accounts of famous travels such as the 1494 printing of Christopher Columbus' famous letter about his first trip to the New World. Other voyages represented are Captain William Bligh's 1790 Narrative of the Mutiny on Board the Bounty and his long Voyage to the South Sea, 1792; Fitzroy's Narrative of the Surveying Voyages of the Beagle, 1839; and three handsome folios containing Vancouver's Voyage of Discovery to the North Pacific, 1798.
For Mr. Posner, the primary value of the collection was having carefully built a library of excellent books for his family to read and a heritage that represented the best in ideas, sciences and the arts. A native of Warsaw, Poland, he arrived in Boston about 1905. In 1912, he attended Carnegie Tech but left before graduation to start his own business, the Alpha Claude Neon Corporation, which later became Pittsburgh Outdoor Advertising.