April 15, 2013, began as a typical Monday for me. Although I'm an overall sports fan, I didn't realize the annual Boston Marathon was taking place. At 2:50 pm, the day was no longer typical for me or anyone else because of two bombs that exploded near the race's finish line, killing three people and injuring more than 250 others. Like everyone, I was devastated by the news, as was Jared Cohon, Carnegie Mellon's president. He sent an email to the university community the next day addressing the bombing (as well as that day's fatal earthquake in Pakistan):
In the wake of the horrific and senseless bombings at the Boston Marathon yesterday, I'm writing to ask you to join me in sending your thoughts and prayers to the victims and their families, and to all in the Carnegie Mellon community who have been affected.… My heart is with those who are grieving in Boston and around the world. I know yours is, too.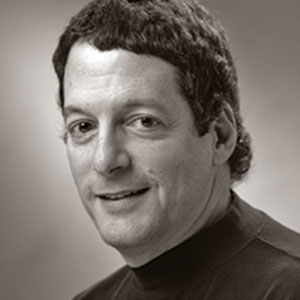 In the days that followed, two suspects were identified. Soon thereafter, one was taken into custody while the other died in a shootout with police officers. I found some solace in knowing that such a heinous crime evidently wouldn't go unpunished. But, like Dr. Cohon, my heart continued to ache for the bombing victims.
On April 21, six days after the bombing, someone sent me a link to a video on YouTube from the hospital room of a mother, Celeste, and her daughter, Sydney. They had been among the marathon's spectators, cheering on Celeste's sister, who was competing in the race for the first time. Both Celeste and Sidney were injured by the blasts. Celeste had to have her legs amputated around the knees.
The video was taken while a Marine, who had both of his legs amputated during active duty, visited with them. Standing on his prostheses, he tried to bolster their spirits, telling them that this wasn't the end, it was the beginning. As an example, there was talk of how he competes in the Paralympics, which prompted Celeste to discuss, through some tears, next year's Boston Marathon:
"I'm not super athletic, I like to work out and stuff, but running has never been my thing because I always get the most horrible shin splints." Then, pointing to where her legs had once been, she said with comedic timing, "Hey, I don't have shins anymore, I won't be getting shin splints. I can do this!" Laughter filled the hospital room.
What an outlook! Some people, no matter what happens, refuse to be defeated by life's circumstances. They believe in themselves, and they believe that if they work hard and act responsibly, good things will happen.
In this issue's cover story, "Alcaldesa," Carmen Yulin believed in herself when her own political party didn't. So, despite always dreaming of being San Juan, Puerto Rico's mayor, she was given virtually no chance of becoming the city's next acaldesa. Learn what she did and who supported her as she worked to overcome nearly insurmountable odds.
There are also plenty of other stories in this issue about people beating the odds. For that reason, we would like to dedicate this issue to all those affected by the tragic events of April 15. Boston Strong.

—Robert Mendelson
   Executive Editor
   Follow on Twitter @RobertMendelson