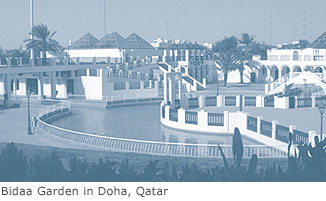 Thorpe Leads Undergraduate Campus in Education City

Final arrangements for the initiative on the Arabian Peninsula were reached in mid-February. The new campus, located at Education City in Doha, will offer undergraduate programs in computer science and business to an initial class of 50 students. It will offer programs leading to Carnegie Mellon degrees based on the same admission standards and curricula as its main campus in Pittsburgh. Charles E. "Chuck" Thorpe, one of the world's leading robotics researchers and current director of Carnegie Mellon's Robotics Institute, will be the first dean of the Qatar campus.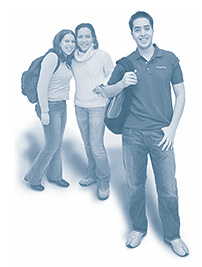 "This is a wonderful opportunity for Qatar and for Carnegie Mellon, and I am delighted to be a part of it. My whole family is excited about moving to Doha and helping to start this new campus," Thorpe said.
The move underscores the university's emerging role as a driving international force in the use of information technology to advance the human condition worldwide. Carnegie Mellon's strengths in cognitive science, artificial intelligence and human-computer interaction provide it with the unique opportunity of leading a sea change in the way learning is achieved in developing nations.
The Qatar initiative was launched at the request of the Qatar Foundation For Education, Science and Community Development, a nonprofit organization founded in 1995 by the Emir of Qatar, His Highness Sheikh Hamad bin Khalifa Al-Thani, to support development of quality human resources through centers of excellence in education, research and technology. Qatar's capital, Education City, is the largest, comprehensive world-class campus established in Qatar and the region. The goal of Education City is to create a new culture of excellence to meet the challenges of the new millennium, foundation officials said.
"Carnegie Mellon made its reputation as one of the nation's best institutions — particularly in the fields of computer science and business — with interdisciplinary collaboration. We are pleased to offer two of our best programs to a new audience in an important part of the world," said Carnegie Mellon Provost Mark Kamlet.
"If there's ever going to be engagement between the western world and the Islamic-Arab world, higher education is a natural place to start," Kamlet added. "I think that we have an institutional opportunity that's really quite rare in terms of trying to make a positive difference in an important domain."
Carnegie Mellon joins Cornell, Texas A&M and Virginia Commonwealth University at the 2,400-acre Education City site. Although Carnegie Mellon conducts graduate programs in several countries, Education City will be home to the university's first comprehensive undergraduate residential program outside of Pittsburgh. As with the other programs, all costs associated with the development of the Carnegie Mellon campus are being borne by the Qatar Foundation.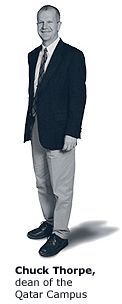 "We are delighted to welcome Carnegie Mellon to take its place in Education City and work with us in achieving our vision of utilizing the potential of every individual," said Her Highness Sheikha Mozah Bint Nasser Al Missned. "We recognize that the creativity of the individual is the driving force behind the creativity of a progressive community. Harnessing this inventiveness is the starting point in shaping our global environment into a knowledge-based society that is both humane and highly developed."
Carnegie Mellon's globalization efforts also include master's programs in Greece, Korea, South Africa, England, Germany, Singapore and Switzerland as well as educational partnerships with Taiwan, India, Brazil and Mexico. The university's other branch campus is located in Silicon Valley, California, at Moffett Field, also home to NASA's Ames Research Center.
Carnegie Mellon experts recently led two extremely successful international conferences on the subject of information technology and sustainable development. A major focus was how IT can improve the lives of people who are illiterate.
For a testbed project related to this effort, the National Science Foundation recently granted Carnegie Mellon funding to provide one gigabit fiber optic connections to 100,000 homes in Doha and inner-city Pittsburgh.
Carnegie Mellon's programs in business, information technology and computer science are among the best in the United States, according to many sources, including U.S. News & World Report and Business Week magazines and the Financial Times newspaper.
About the Qatar Foundation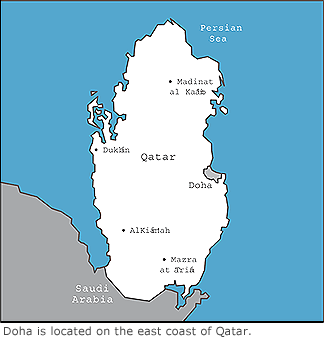 The Qatar Foundation for Education, Science and Community Development is a private, nonprofit-chartered organization founded in 1995 aiming to develop and utilize human potential through a network of centers and campuses. In 1997 the Foundation set out on a strategic plan to create an Education City that is composed of a number of research centers, branch campuses of world-class educational institutions, and a Science Park that acts as an incubator for research, responds to the immediate needs of industry, and anticipates future necessities for development. In October 2002, Education City was officially inaugurated and now is home to various universities and research centers. For more, visit www.qf.edu.qa.
Candidates for the fall 2004 classes are being actively recruited now throughout Qatar, as well as other Arab states, Israel and Europe. For more, visit the Qatar Campus Web site.