According to a recent Gallup Poll, 77 percent of Americans believe the nation is divided on values and vital issues. Carnegie Mellon University alumnae Tria Chang and Justine Lee have cooked up an idea to help narrow that gap.
They have created Make America Dinner Again (MADA) to bring together individuals with diverse ideologies in a non-threatening environment — the dinner table — to respectfully exchange views.
"After the presidential election, the idea of MADA seemed to be the best way to heal and make sense of things." said Chang and Lee.
They first met at CMU while working together on Big Straw, CMU's Asian-American interest magazine. Chang graduated from CMU's Bachelor of Humanities and Arts program in 2007, majoring in professional writing and communication design. Lee earned her bachelor's degree in professional writing in 2008.
It was nearly a decade later that the Bay area residents came up with the idea for MADA.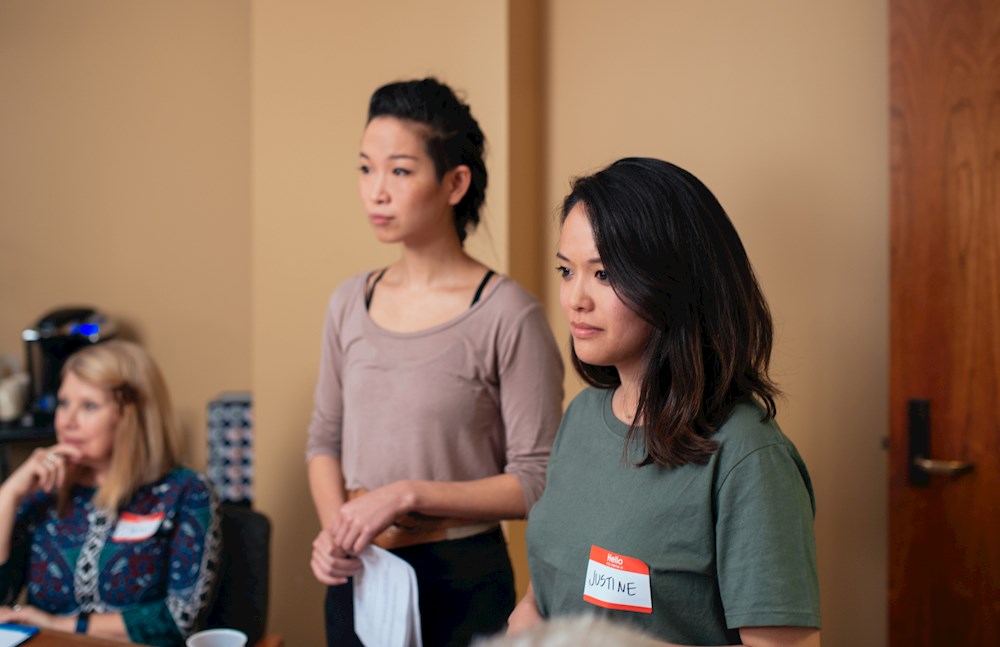 The inaugural MADA dinner took place a few months ago at a San Francisco restaurant. Among the attendees was San Mateo attorney Walter Shjeflo.
"We focused on how we might better understand each other and get along," Shjeflo recalled. "Even those who said they'd never change were positively affected by hearing other viewpoints."
Chang and Lee envision MADA events taking place nationwide.
"Our goal is not to heal the entire nation in one night; we know progress takes time. We're just hoping to uncover common ground and build mutual understanding," Lee said.
To help organizers around the country get started, the women have created a step-by-step guide. There have been nearly 3,000 views of the template from more than 10 states and the District of Columbia.
Their effort has been featured on NPR.
The pair said they are open to where MADA may take them, including looking into revenue models like sponsorships. But for the short term, Chang said, "We'd like to get a few more dinners under our belt and focus on building our network."
The women have not quit their day jobs. Chang is director of content at Memorang, an education technology startup, while Lee works in marketing at frog, a global design firm. Both women praise their CMU experience.
"Carnegie Mellon instilled in both of us two strong driving forces: the desire for interdisciplinary collaboration and an undying entrepreneurial spirit," Chang said.
"I love that CMU rocks at such a wide variety of crafts, disciplines and fields of study, and celebrates their intersections," Lee added.