Project Description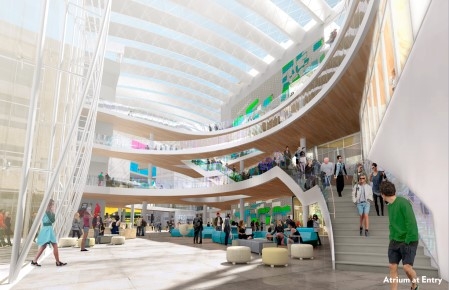 The Tepper Quad Project consists of a new 315,000 square feet state of the art building that will house the Tepper School of Business, a University Welcome Center, Multi use HUB/Forum, 600 seat flat floor auditorium and a Fitness Center. There will also be a Cafe and Coffee Bar. There will be specialized areas designed for programs such as the Entrepreneurship Center and the TEL Center (Technology Enhances Learning). There will be 24,000 net square fee of Shell Space for future use. The project also includes a 130 space parking garage under the building, 290 surface spaces in the remaining Morewood surface lot, landscaping and site utility infrastructure.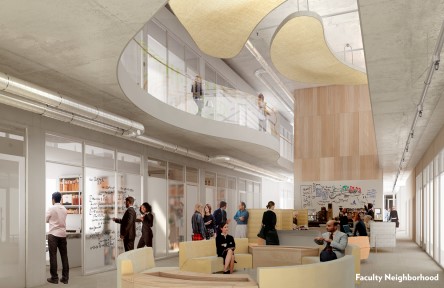 Aside from the innovative learning and teaching going on within the spaces, the building itself is very distinctive. Structurally, the floor slabs are constructed using a voided slab methodology. The construction is comprised of approximately 220,000 hollow plastic balls, made from recycled plastic from kayaks, sandwiched between the two reinforcing steel mats within the concrete slab. This process eliminates excess, heavy concrete that is not required in transferring loads across floor plates. This technology allows for longer structural spans, reducing the amount of beams and columns.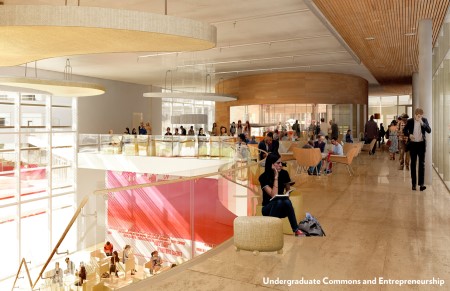 During the design, there has been a large amount of emphasis on the building occupants and their experience with the building. The design provides open spaces full of light and airiness. This project is targeting LEED Gold certification.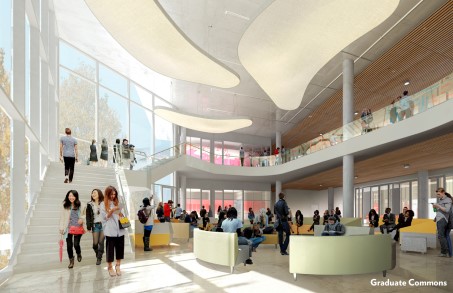 Project construction is well underway and the underground garage level through Level 5 slabs have been poured. Roof slabs pours are underway currently and all concrete placement will be completed in May 2017. The building enclosure framing has begun. Masonry to begin at the end of May 2017 and curtainwall to follow soon after. The project is scheduled to be substantially complete at the end of April 2018. Quad landscaping will continue throughout the summer of 2018. Move in will also be through summer 2018 with final occupancy in August 2018.
Team Members
Campus Design and Facility Development will be working in conjunction with the following organizations to complete the project: 
PJ Dick, Pittsburgh, PA - Construction Manager
Moore Ruble Yudell Architects & Planners, Santa Monica, CA - Executive & Design Architect
Renaissance 3 Architects, Pittsburgh, PA - Associate Architect
Buro Happold, Los Angeles, CA - MEP, Structural, and Sustainability Engineer
Langan, Canonsburg, PA - Civil Engineer
Acentech, Cambridge, MA - Acoustical and AV Designer