Explore Frontiers in Biomedical Engineering!
The 2nd Carnegie Mellon Forum on Biomedical Engineering will be held at Carnegie Mellon University in Pittsburgh during September 19-20, 2019. In 2018, about 300 participants attended the Forum, from Carnegie Mellon University, University of Pittsburgh, and 21 other institutions (click here to see details).
The forum will consist of keynote and plenary talks, plenary panel discussions, and poster presentations in the frontiers of biomedical engineering. A poster award competition will be held for presenting and first authors who are students, postdocs or residents in any area interfacing engineering with medicine and health. Last year 7 poster awards were presented.
The forum is endorsed by the International Academy of Medical and Biological Engineering (IAMBE). During a special session, newly elected IAMBE Fellows (click here for the list of new Fellows) will be inducted.
We look forward to your joining us to present your work, meet the leaders and network with your peers.
Learning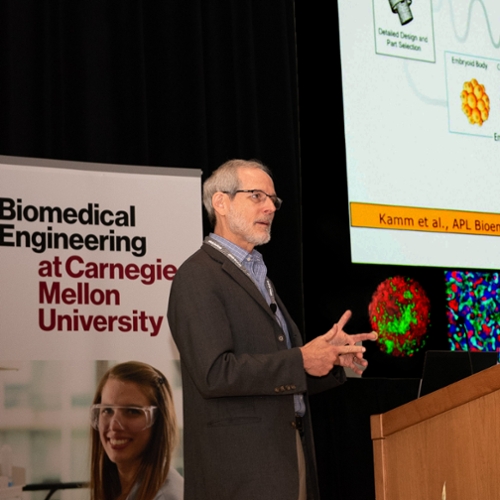 Sharing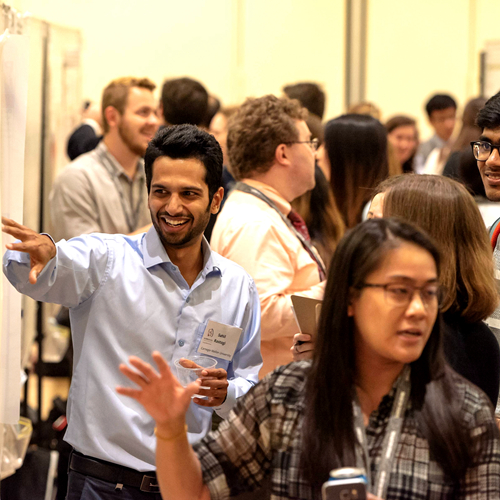 Networking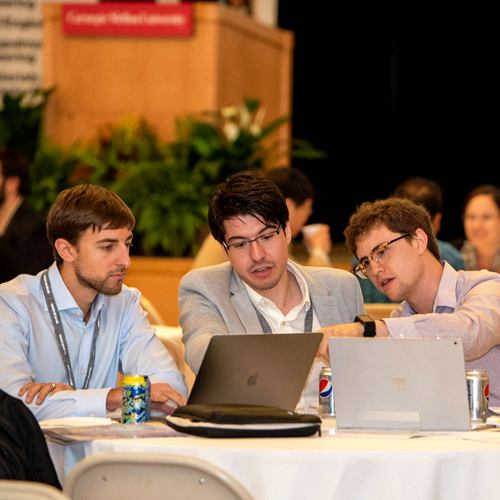 Forum Information
Forum Chair
Bin He, Ph.D.
Trustee Professor and Head, Department of Biomedical Engineering
College of Engineering
Carnegie Mellon University
Chair, International Academy of Medical and Biological Engineering
Staff Contact
Karina Shevchenko
Assistant to the Department Head, Biomedical Engineering
Email: bmeforum@andrew.cmu.edu
Phone: 412-268-6222