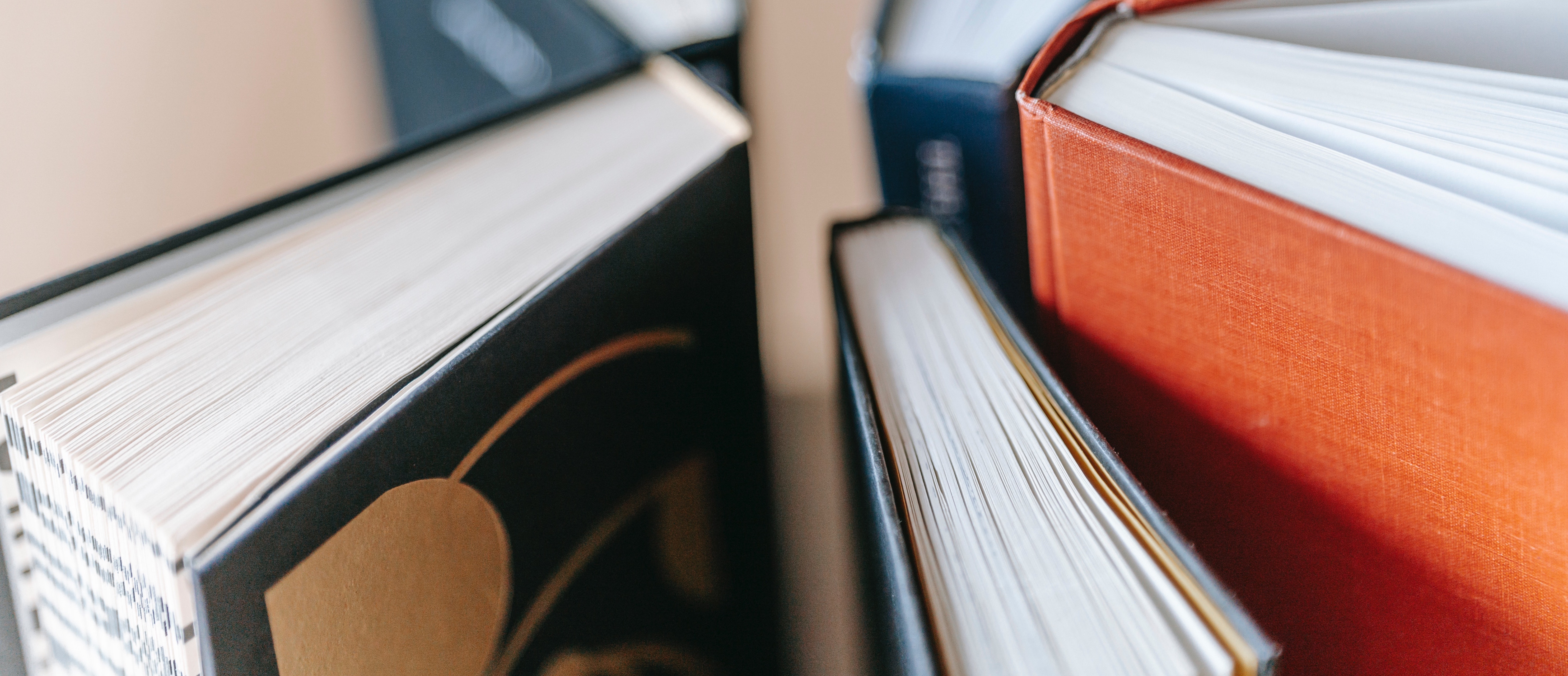 Publications
All Publications
2023
2022
Syeda Tabassum, Alexander Ruesch, Deepshikha Acharya, Jason Yang, Filip AJ Relander, Bradley Scammon, Michael S Wolf, Jaskaran Rakkar, Robert SB Clark, Michael M McDowell, Jana M Kainerstorfer, " Clinical Translations of Noninvasive Intracranial Pressure Sensing with Diffuse Correlation Spectroscopy", Journal of Neurosurgery 1 (aop), 1-10 (2022)
Filip AJ Relander, Alexander Ruesch, Jason Yang, Deepshikha Acharya, Bradley Scammon, Samantha Schmitt, Emily C Crane, Matthew A Smith, Jana M Kainerstorfer, " Using Near-Infrared Spectroscopy and Random Forest Regressor to Estimate Intracranial Pressure", Neurophotonics 9 (4), 045001 (2022)
Deepshikha Acharya, Ankita Mukherjea, Jiaming Cao, Alexander Ruesch, Samantha Schmitt, Jason Yang, Matthew A Smith, Jana M Kainerstorfer, " Non-Invasive Spectroscopy for Measuring Cerebral Tissue Oxygenation and Metabolism as a Function of Cerebral Perfusion Pressure", Metabolites 12 (7), 667 (2022)
D Acharya, S Schmitt, J Yang, A Ruesch, W Scammon, E Crane, M Smith, J Kainerstorfer, " Evaluating Changes in Neurovascular Coupling as a Result of Cerebral Autoregulation", JOURNAL OF CEREBRAL BLOOD FLOW AND METABOLISM 42 (1_ SUPPL), 8-9 (2022)
Deepshikha Acharya, Ankita Mukherjea, Alexander Ruesch, Jason Yang, Samantha Schmitt, William B Scammon, Emily Crane, Matthew A Smith, Jana M Kainerstorfer, " Changes in Cerebral Metabolic Rate of Oxygen with Cerebral Perfussion Pressure", Optical Tomography and Spectroscopy, OS2D. 4 (2022)
Jingyi Wu, Alexander Ruesch, Eva-Maria S Bønnelycke, J Chris McKnight, Neil Ray, Gerardo Bosco, Matteo Paganini, Tommaso Antonio Giacon, Jana M Kainerstorfer, " Self-Calibrated Pulse Oximentry Development Applies to Data from Human Freedivers", Optical Tomography and Spectroscopy, OW3D. 6 (2022)
Filip AJ Relander, Alexander Ruesch, Jason Yang, Deepshikha Acharya, Bradley Scammon, Samantha Schmitt, Emily Crane, Matthew A Smith, Jana M Kainerstorfer, " Estimation of Intracranial Pressure Using Cardiac Pulse Waveform Features with Near Infrared Spectroscopy", Optics and the Brain, BS3C. 2 (2022)
Syeda M Tabassum, Alexander Ruesch, Deepshikha Acharya, Jason Yang, Jaskaran Rakkar, Robert SB Clark, Michael M McDowell, Jana M Kainerstorfer, " Clinical translation of intracranial pressure sensing with diffuse correlation spectroscopy", Clinical and Translational Neurophotonics 2022, PC119450A (2022)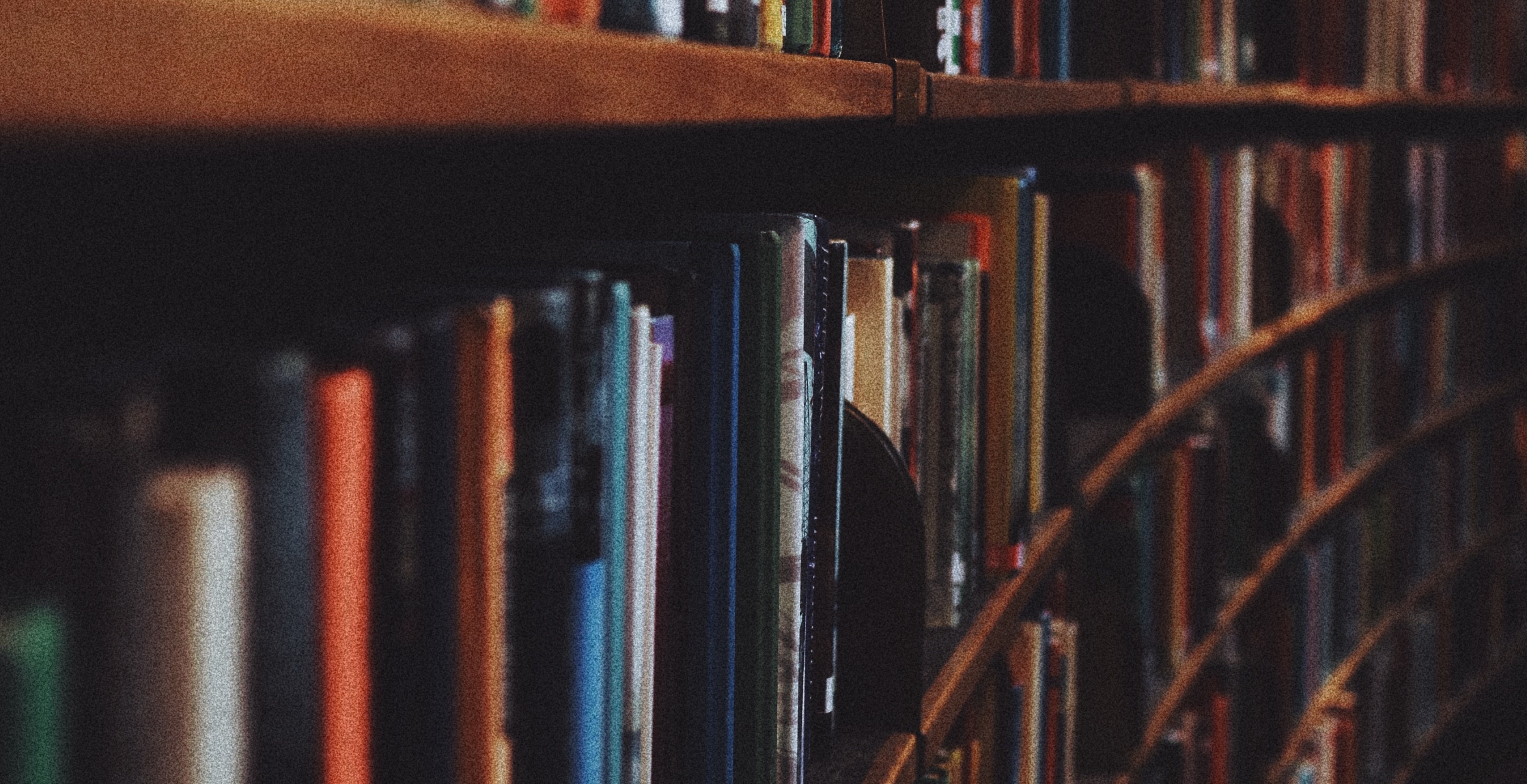 2021
Eva-Maria S Bønnelycke, Gordon D Hastie, Kimberley A Bennett, Jana M Kainerstorfer, Ryan Milne, Simon EW Moss, Alexander Ruesch, Jingyi Wu, J Chris McKnight, " Wearable Near-Infrared Spectroscopy as a Physiological Monitoring Tool for Seals under Anaesthesia", Remote Sensing 13 (18), 3553 (2021)
J Chris McKnight, Eric Mulder, Alexander Ruesch, Jana M Kainerstorfer, Jingyi Wu, Naser Hakimi, Steve Balfour, Mathijs Bronkhorst, Jörn M Horschig, Frank Pernett, Katsufumi Sato, Gordon D Hastie, Peter Tyack, Erika Schagatay, " When the human brain goes diving: using near-infrared spectroscopy to measure cerebral and systemic cardiovascular responses to deep, breath-hold diving in elite Freedivers", Philosophical Transactions of the Royal Society B 376 (1831), 20200349 (2021)
J Chris McKnight, Alexander Ruesch, Kimberley Bennett, Mathijs Bronkhorst, Steve Balfour, Simon EW Moss, Ryan Milne, Peter L Tyack, Jana M Kainerstorfer, Gordon D Hastie, " Shining new light on sensory brain activation and physiological measurement in seals using wearable optical technology", Philosophical Transactions of the Royal Society B 376 (1830), 20200224 (2021)
Alexander Ruesch, J Chris McKnight, Eric Mulder, Jingyi Wu, Steve Balfour, Barbara G Shinn-Cunningham, Erika Schagatay, Jana M Kainerstorfer, " Application of Near-infrared Spectroscopy in Human Elite Freedivers while Deepdiving on a Single Breath Hold", European Conference on Biomedical Optics, ETu4C. 6 (2021)
VXD Yang, QM Luo, SK Mohanty, J Ding, AW Roe, JM Kainerstorfer, L Fu, S Shoham, " Optical Techniques in Neurosurgery, Neurophotonics, and Optogenetics", Proc. of SPIE Vol 11629, 1162901-1 (2021)
J Chris McKnight, Eric Mulder, Alexander Ruesch, Jana Kainerstorfer, Jingyi Wu, Naser Hakimi, Steve Balfour, Mathijs Bronkhorst, Jörn M Horschig, Frank Pernett, Katsufumi Sato, Gordon D Hastie, Peter L Tyack, Erika Schagatay, " When the Human Brain Goes Diving: Using NIRS to Measure Cerebral and Systemic Cardiovascular Responses to Deep, Breath-Hold Diving in Elite Freedivers", figshare (2021)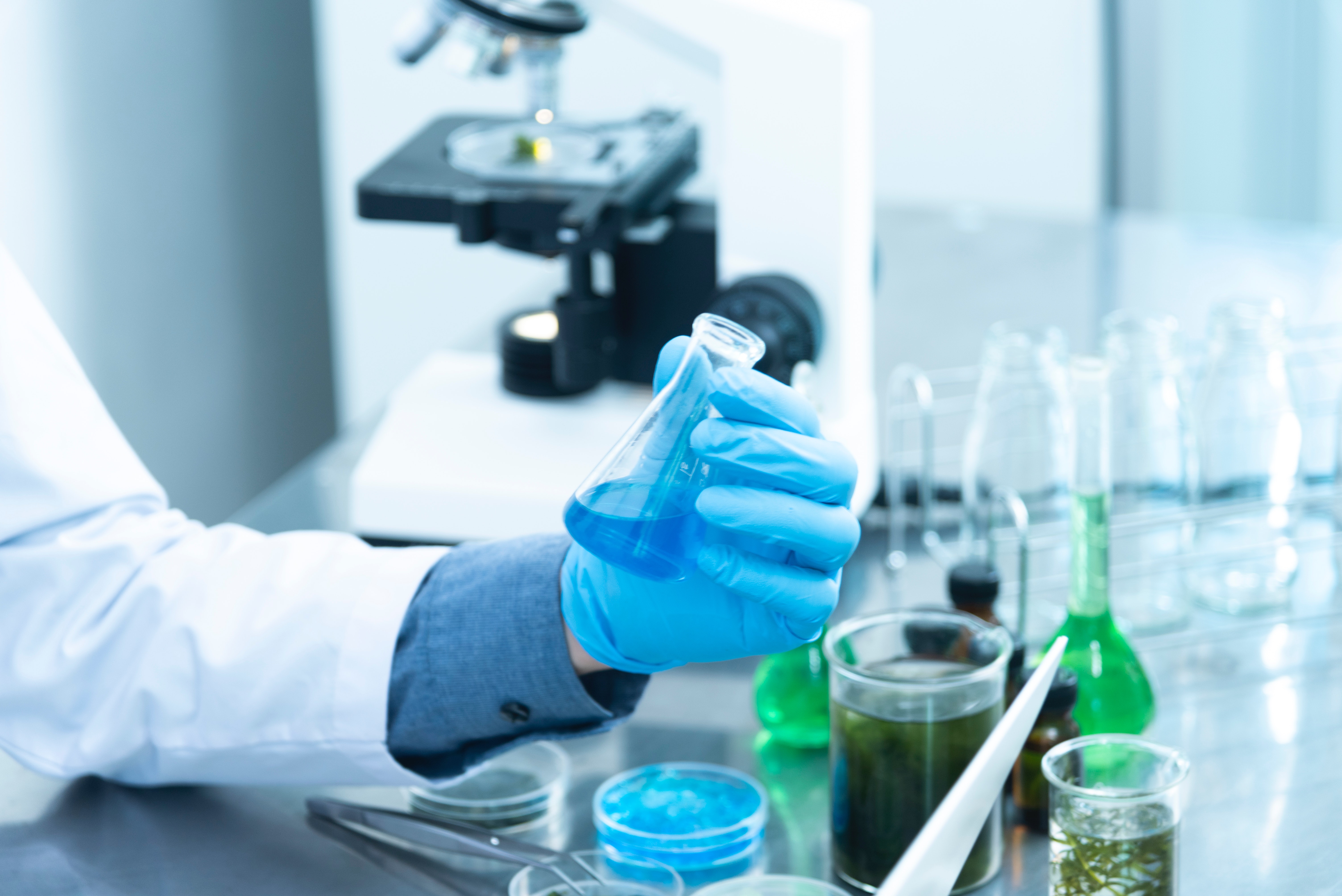 2020
Sossena Wood, Abeselom Fanta, Atinuke Dosunmu-Ogunbi, Alexander Ruesch, Jude Jonassaint, Theodore Huppert, Enrico M Novelli, Jana Kainerstorfer, " Assessing Dynamic Cerebral Autoregulation in Patients with Sickle Cell Disease Using Near-Infrared Spectroscopy and Paced Breathing", Blood 136, 57-58 (2020)
Sossena Wood, Abeselom Fanta, Atinuke Dosunmu-Ogunbi, Alexander Ruesch, Jude Jonassaint, Theodore Huppert, Enrico M Novelli, Jana M Kainerstorfer, " Quantifying Cerebral Autoregulation in Patients with Sickle Cell Disease Using Near-Infrared Spectroscopy", Optics and the Brain, JTu3A. 5 (2020)
Alexander Ruesch, Samantha Schmitt, Jason Yang, Deepshikha Acharya, Jaskaran Rakkar, Michael S Wolf, Michael M Mcdowell, Elizabeth C Tyler-Kabara, Robert SB Clark, Matthew A Smith, Jana M Kainerstorfer, " Intracranial pressure estimated non-invasively in non-human primates and pediatric critical care (Conference Presentation)", Neural Imaging and Sensing 2020 11226, 112261J (2020)
2019
Ali Afshari, Margaret Keil, Charalampos Lyssikatos, Elena Belyavskaya, Nuria Valdés, Fatima A Chowdhry, Kian Parsa, Yasaman Ardeshirpour, Randall Pursley, Siddharth Khare, Jana M Kainerstorfer, Prashant Chittiboina, Maya B Lodish, Thomas A Mazzuchi, Amir H Gandjbakhche, Constantine A Stratakis, " Optical Imaging Technology: A Useful Tool to Identify Remission in Cushing Disease After Surgery", Hormone and Metabolic Research 51 (02), 120-126 (2019)
2018
2017
2015
2014
2013
JM Kainerstorfer, MN Polizzotto, TS Uldrick, R Rahman, M Hassan, L Najafizadeh, Y Ardeshirpour, KM Wyvill, K Aleman, PD Smith, R Yarchoan, AH Gandjbakhche, " Evaluation of Non-Invasive Multispectral Imaging as a Tool for Measuring the Effect of Systemic Therapy in Kaposi Sarcoma", PLoS ONE 8(12), e83887 (2013)
2012
H Tao, JM Kainerstorfer, SM Siebert, EM Pritchard, A Sassaroli, BJ Panilaitis, MA Brenckle, JJ Amsden, J Levitt, S Fantini, DL Kaplan, FG Omenetto, " Implantable, multifunctional, bioresorbable optics", PNAS 109(48):19584-9, (2012) – equal first author
F Amyot, T Zimmermann, J Riley, JM Kainerstorfer, V Chernomordik, E Mooshagian, L Najafizadeh, F Krueger, AH Gandjbakhche, EM Wassermann, " Normative database of judgment of complexity task with functional near infrared spectroscopy--application for TBI", Neuroimage, 60(2):879-83 (2012)
JD Riley, F Amyot, T Pohida, R Pursley, Y Ardeshirpour, JM Kainerstorfer, L Najafizadeh, V Chernomordik, P Smith, J Smirniotopoulos, EM Wassermann, AH Gandjbakhche, " A hematoma detector-a practical application of instrumental motion as signal in near infra-red imaging", Biomedical Optics Express., 3(1):192-205 (2012)
B Dasgeb, JM Kainerstorfer, D Mehregan, AH Gandjbakhche, A Van Vreede, "An Introduction to Skin Imaging Diagnostic Modalities", International Journal of Dermatology, (2012)
2011
JM Kainerstorfer, JD Riley, M Ehler, L Najafizadeh,  F Amyot, M Hassan, R Pursley,  SG Demos, V Chernomordik, M Pircher, PD Smith, CK Hitzenberger, and AH Gandjbakhche, " Quantitative principal component model for skin chromophore mapping using multi spectral images and spatial priors", Biomedical Optics Express, Vol. 2 Issue 5, pp.1040-1058 (2011)
2010
JM Kainerstorfer, M Ehler, F Amyot, M Hassan, SG Demos, V Chernomordik, CK Hitzenberger, AH Gandjbakhche and JD Riley, "Principal Component Model of Multi Spectral Data for Near Real Time Skin Chromophore Mapping", Journal of Biomedical Optics, 15(4), 046007 (2010)
JM Kainerstorfer, F Amyot, M Ehler, M Hassan, SG Demos, V Chernomordik, CK Hitzenberger, AH Gandjbakhche and JD Riley, " Direct Curvature Correction for Non-Contact Imaging Modalities – Applied to Multi-Spectral Imaging", Journal of Biomedical Optics, 15(4), 046013 (2010)
2008
Book Chapters
M. Hassan, JM Kainerstorfer, V Chernomordik, A Vogel, I Gannot, R Yarchoan and A Gandjbakhche, "Non-invasive Infrared imaging for functional monitoring of disease processes", Medical Devices and System, the Biomedical Engineering Handbook, fourth edition, Edited by Nicholas Diakides and Joseph Bronzino. 2011. CRC press, Florida, USA.
Conference Proceedings
Robbins, Constance M.,

James F. Antaki, and Jana M. Kainerstorfer. "Spatial frequency domain imaging for monitoring palpable breast lesions."  Proc. of SPIE Vol. Vol. 10059. 2017.
Ruesch, A., et al. "Correlation between cerebral hemodynamic and perfusion pressure changes in non-human primates."  SPIE BiOS

. International Society for Optics and Photonics, 2017.
JM Kainerstorfer, A Sassaroli, KT Tgavalekos, and S Fantini, "Dynamic cerebral autoregulation measured with coherent hemodynamics spectroscopy (CHS)", Proceedings of the SPIE (2015)
PG Anderson, A Sassaroli, JM Kainerstorfer, N Krishnamurthy, and S Fantini, "Broadband optical mammography: Breast tissue thickness compensation algorithm", Proceedings of the SPIE (2015)
A Sassaroli, JM Kainerstorfer, S Fantini "Comparison of linear and nonlinear models for coherent hemodynamics spectroscopy (CHS)", Proceedings of the SPIE (2015)
N Krishnamurthy, JM Kainerstorfer, PG Anderson, A Sassaroli, and S Fantini, "Optical mammography instrument for broadband spectral imaging with depth discrimination", Proceedings of the SPIE (2015)
AK Saibaba, N Krishnamurthy, PG Anderson, JM Kainerstorfer, A Sassaroli, EL Miller, Sergio Fantini, ME Kilmer, "3D Parameter Reconstruction in Hyperspectral Diffuse Optical Tomography", Proceedings of the SPIE (2015)
BF Yuksel, EM Peck, D Afergan, SW Hincks, T Shibata, JM Kainerstorfer, K Tgavalekos, A Sassaroli, S Fantini, and RJK Jacob, "Functional Near-Infrared Spectroscopy for Adaptive Human Computer Interfaces", Proceedings of the SPIE (2015)
JM Kainerstorfer, ML Pierro, A Civiletto, B Hallacoglu, DE Weiner, A Sassaroli, and S Fantini, "Coherent Hemodynamics Spectroscopy of the Vulnerable Brain of Hemodialysis Patients: a Cyclic Thigh-Cuff Inflation Protocol", Proceedings of OSA, (2014)
A Sassaroli, JM Kainerstorfer, ML Pierro, B Hallacoglu, and S Fantini, "Optical Study of the Cerebral Microcirculation with Coherent Hemodynamics Spectroscopy: a Paced Breathing Protocol", Proceedings of OSA, (2014)
PG Anderson, JM Kainerstorfer, N Krishnamurthy, MJ Homer, A Sassaroli, RA Graham, and S Fantini, "Broadband Optical Mammography: Hemoglobin saturation maps for cancerous human breasts", Proceedings of OSA, (2014)
JM Kainerstorfer, ML Pierro, B Hallacoglu, A Sassaroli, and S Fantini, "Applications of a novel hemodynamic model to functional brain studies with fNIRS and fMRI", Proceedings of the SPIE (2013)
PG Anderson, JM Kainerstorfer, G Weliwitigoda, A Sassaroli, and S Fantini, "Broadband Optical Mammography: Visualization, oximetry, and depth assessment of blood vasculature", Proceedings of the SPIE (2013)
M Pierro, A Sassaroli, B Hallacoglu, JM Kainerstorfer, and S Fantini, "Frequency-resolved measurements of hemodynamic oscillations and quantitative analysis with a novel hemodynamic model", Proceedings of the SPIE (2013)
JM Kainerstorfer, MN Polizzotto, TS Uldrick, M Hassan, R Rahman, L Najafizadeh, KM Wyvill, K Aleman, PD Smith, R Yarchoan, AH Gandjbakhche, "Multispectral imaging as a potential predictor of treatment efficacy for Kaposi's sarcoma skin lesions", Proceedings of OSA, (2012)
JD Riley, F Amyot, T Pohida, R Pursley, Y Ardeshipour, JM Kainerstorfer, L Najafizadeh, V Chernomordik, P Smith, J Smirniotopoulos, EM Wassermann, and AH Gandjbakhche, "Handheld near infra-red imaging device for hemorrhage detection", Proceedings of OSA, (2012)
N Karamzadeh, A Medvedev, A Bakhtiar, JM. Kainerstorfer, A Gandjbakhche, and L Najafizadeh, "Capturing Task-Evoked Functional Brain Connectivity Using Combined NIRS/EEG", Proceedings of OSA, (2012)
AP Sviridov, V Chernomordik, M Hassan, JM Kainerstorfer, L Najafizadeh, P Smith, AC Boccara, A Gandjbakhche, "Polarization Imaging System for Colposcopy", Proceedings of OSA, (2012)
M Ehler, JM Kainerstorfer, D Cunningham, et al., "An extended correction model for optical imaging", IEEE International Conference on Computational Advances in Bio and Medical Sciences (2011)
JM Kainerstorfer, F Amyot, M Hassan, M Ehler, R Yarchoan, KM Wyvill, T Uldrick, V Chernomordik, CK Hitzenberger, AH Gandjbakhche, and JD Riley, "Reconstruction-Free Imaging of Kaposi's Sarcoma Using Multi-Spectral Data", Proceedings of OSA, (2010)
AV Medvedev, JM Kainerstorfer, SV Borisov and J VanMeter, "Fast optical signal in the prefrontal cortex correlates with EEG", Proceedings IFMBE, (2010)
JM Kainerstorfer, F Amyot, SG Demos, M Hassan, V Chernomordik, CK Hitzenberger, AH Gandjbakhche, JD Riley, "Quantitative assessment of ischemia and reactive hyperemia of the dermal layers using multi - spectral imaging on the human arm", Proceedings of the SPIE, Volume 7369, pp. 73690P-73690P-10 (2009)
Editorials
AH Gandjbakhche, JM Kainerstorfer, B Tromberg, "Special section guest editorial: optical diagnostic and biophotonic methods from bench to bedside", J Biomed Opt., 17(8), 081401-1 (2012)
A Gandjbakhche, B Tromberg, JM Kainerstorfer, "Optical diagnostic and biophotonic methods from bench to bedside", J Biomed Opt., 15(6), 061701 (2010)