Every day at CMU, I am inspired by you.
Here, the world's most ambitious students collaborate at the intersections of diverse fields and go on to change the world as alumni. Here, faculty leave an indelible mark on society through their scholarship. Here, professional and dedicated staff create an environment that supports our shared success. These are the people and the ideals that set CMU apart.
Excerpt from President Farnam Jahanian's Inauguration Speech.
Highlights from the CFO and CIO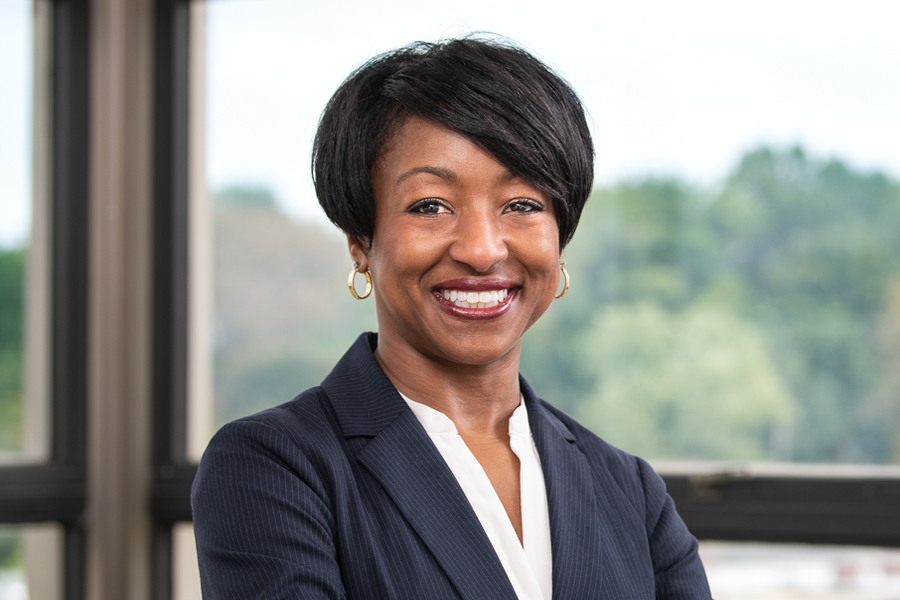 Angela Blanton, Vice President for Finance and CFO
It is my pleasure to present the annual financial report for Carnegie Mellon University for fiscal year ended June 30, 2019.
As a leading research university, we offer a distinctive, world-class education in which a new generation is cultivating deep disciplinary knowledge while learning collaboration and leadership. Using the Strategic Plan 2025 as our roadmap, our priorities this year focused on building a diverse and collaborative university community, improving the individual experience and expanding our capacity for positive societal impact.
This year, we grew new partnerships, enhanced the CMU experience and welcomed visionary new leaders. We are privileged to share highlights from the past year with you.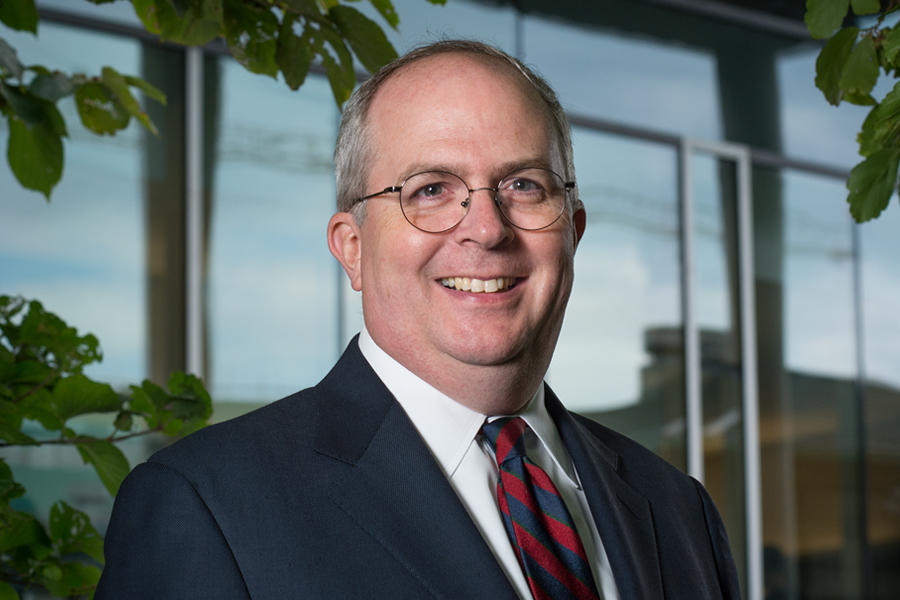 Charles A. Kennedy, CIO
Built on a foundation of generous gifts and augmented by careful financial stewardship, Carnegie Mellon University's endowment stood at a market value of $2.0 billion as of June 30, 2019. The endowment is an important strategic asset of the university. Carnegie Mellon seeks to advance knowledge and understanding in science & technology, fine arts and the humanities through its research and education mission. By providing a permanent and consistent source of funding for scholarships, professors' salaries, laboratory equipment, etc., the endowment enables Carnegie Mellon's faculty and student researchers to carry out the university's mission by attacking difficult problems. Critically, endowment support for tuition assistance helps attract and retain a highly qualified and diverse student body. With its perpetual life, the endowment is uniquely situated to provide funding today and in the future to advance the university's mission and to help Carnegie Mellon students and faculty achieve their goals and aspirations.
Year in Review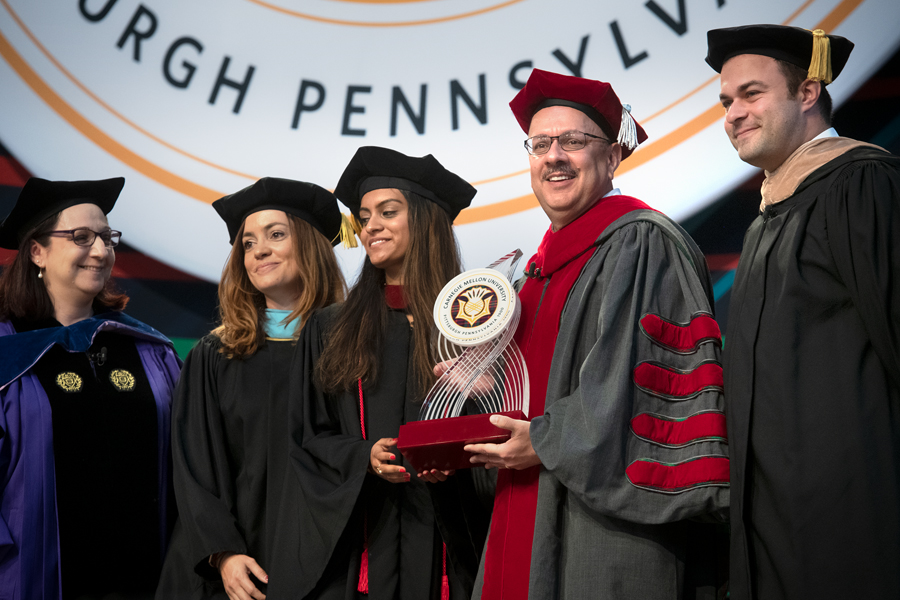 Carnegie Mellon University Celebrates Inauguration of 10th
 

President Farnam Jahanian

During his October 2018 inaugural speech, Jahanian encouraged the CMU community to continue its "trademark fearlessness" to overcome cultural challenges and shape a brighter future for all.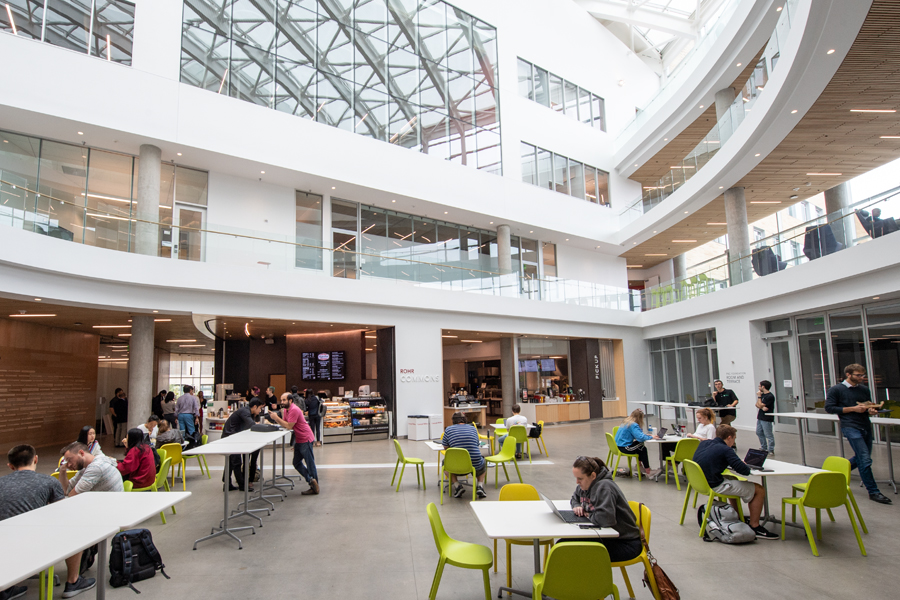 Interconnected and Inspired in the Tepper Quad
The Tepper Quad draws current and prospective students, families, alumni and community members together into one dynamic space for shared learning. Its flexible study areas, incubator spaces and "maker places" are catalysts for campus-wide collaboration.
Advancing Equality: Women in Cybersecurity
Carnegie Mellon University and Women in CyberSecurity (WiCyS) co-hosted the sixth annual WiCyS conference in Pittsburgh, addressing the importance of sustained partnerships among higher education, the private sector and government — and why attraction and retention of female professionals in a male-dominated field is vital.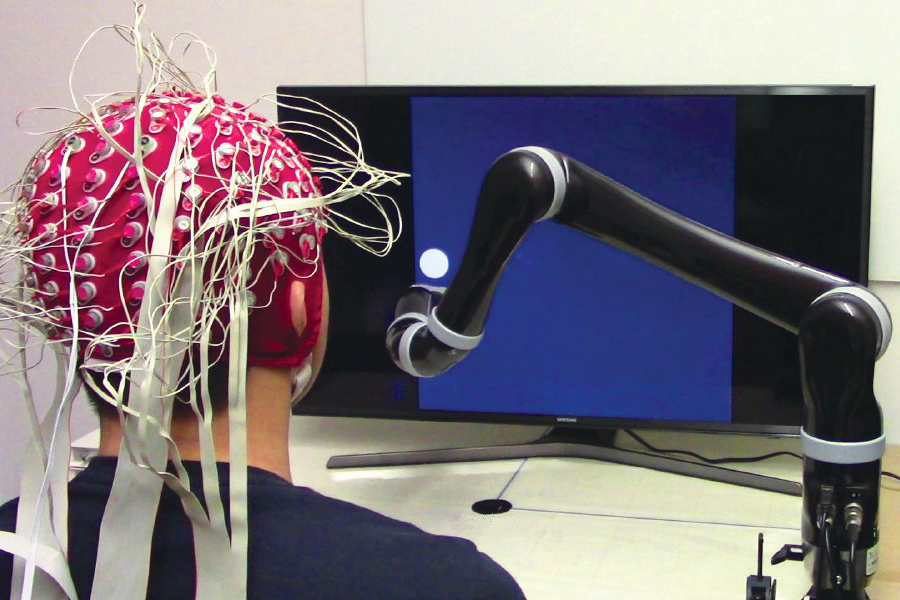 Breakthrough Could Make Assistive Technology Widely Available
A team of researchers from CMU collaborated with the University of Minnesota to develop the first successfully mind-controlled robotic arm that doesn't require brain implants. Their discovery opens the door for safer, less costly technology that could benefit people who are paralyzed or have movement disorders — and eventually, everyone.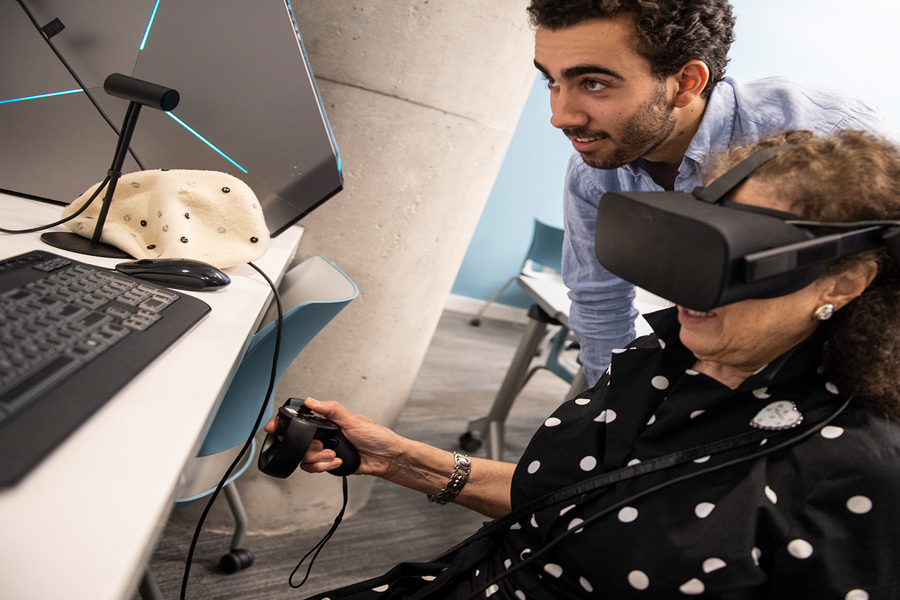 Around the World in a Room
Become fluent in global culture in the Askwith Kenner Global Languages and Cultures Room, where you can chat with merchants in other countries, virtually visit global landmarks and experience historical events in new ways.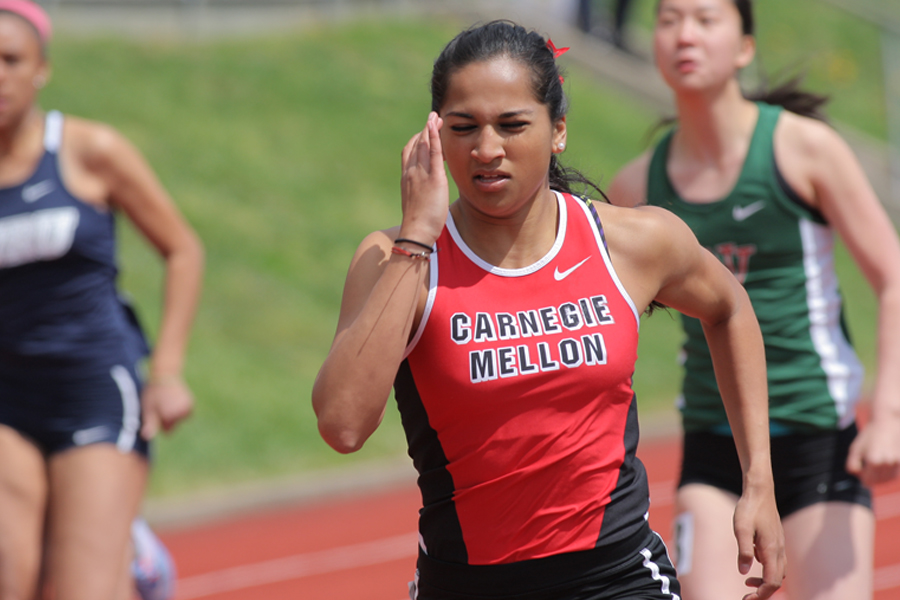 Star Student-Athlete Trains for the Challenges of a Medical Career
On the track, CMU senior Debi Bhanja relies on her drive to succeed and her desire to help others do the same. That philosophy also guides her vision for a future career. Bhanja graduated with a degree in neuroscience with a concentration in neurobiology and a minor in biomedical engineering, all while serving as captain of the women's track and field team.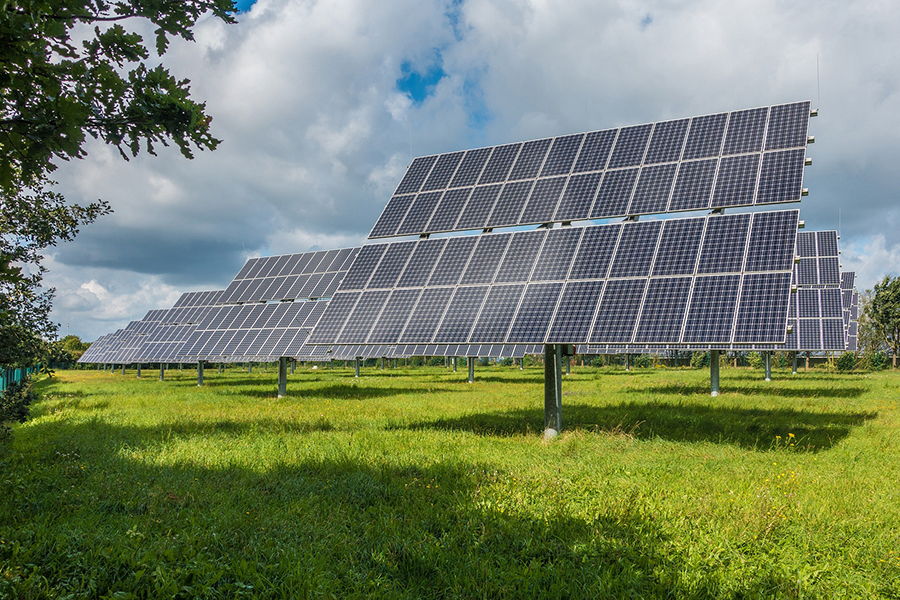 Powering New Solar Solutions
The Wilton E. Scott Institute for Energy Innovation at Carnegie Mellon University is one of five "Connector" organizations selected by the U.S. Department of Energy's National Renewable Energy Laboratory (NREL) to receive the American-Made Solar Prize, which aims to revitalize U.S. solar manufacturing through innovation.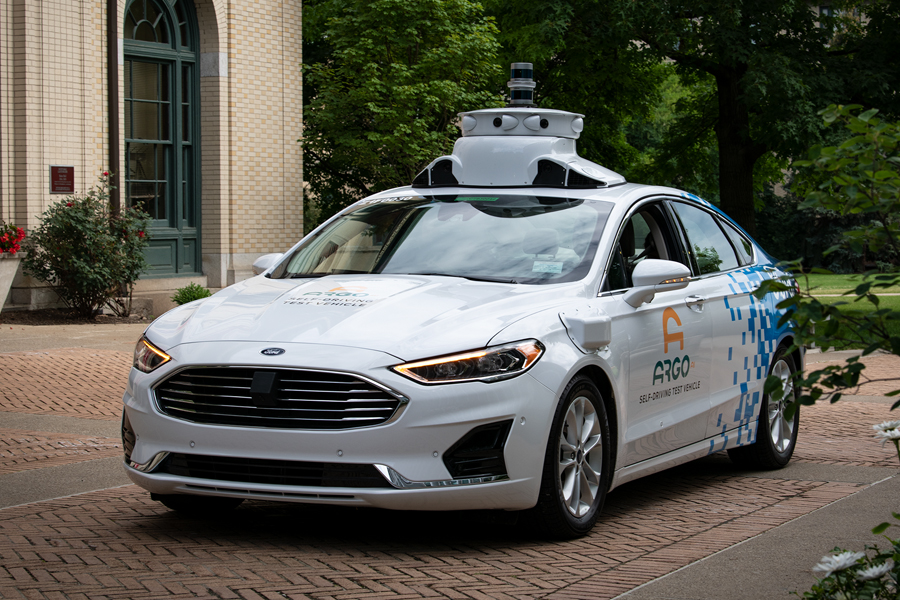 Buckle Up: Next-Gen Autonomous Vehicle Research Ahead
In June 2019, a $15 million grant from ARGO AI established the Carnegie Mellon University Argo AI Center for Autonomous Vehicle Research to accelerate the exploration of advanced perception and decision-making algorithms for self-driving vehicles.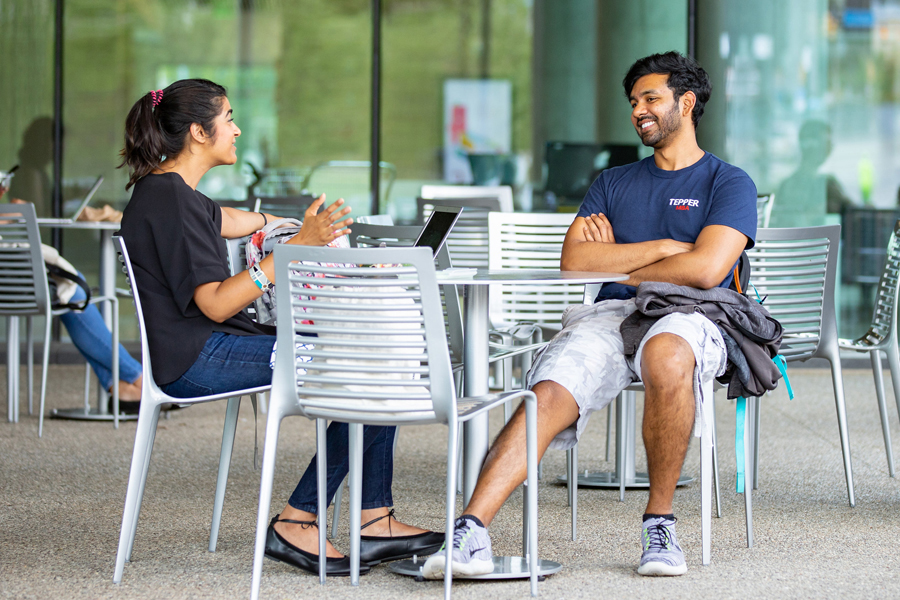 Conquering the Cost of an Education
Two CMU alumni presented the university with a landmark gift that will support need-based scholarships and help address economic issues that sometimes force students to leave without completing their degrees.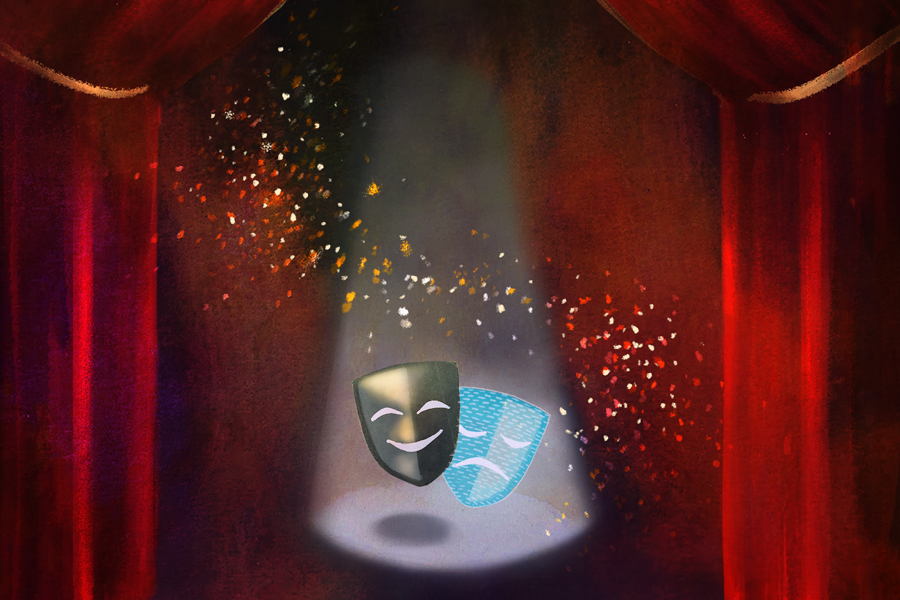 Dreams Do Come True: Augmented Reality in a Live Performance
In Project Neverland, Team TheatAR collaborates with the CMU School of Drama to make Tinkerbell a fully realized animated character performing alongside human actors in "Peter Pan."