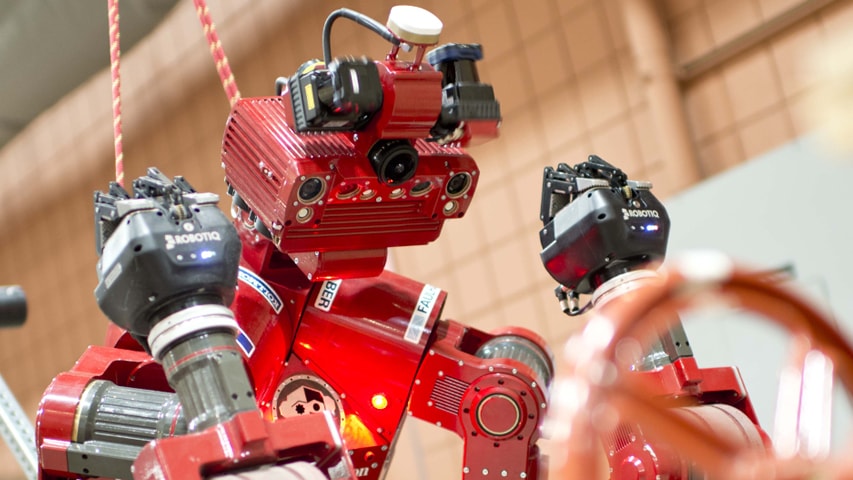 CHIMP in Training
The robot is competing in the DARPA Robotics Challenge Finals, June 5–6, and will need a fast finish on eight tasks to win $2 million.
---
Nobel Prize Winner, Alumnus Dies at 86
Carnegie Mellon extends its deepest sympathies to the family and friends of John F. Nash, Jr., a 1948 CMU grad.
---
The Piper
Artfully Done
Kathryn Heidemann, shown here with Mayor Bill Peduto, is one of Pittsburgh's leading advocates for the arts.
---
Carnegie Mellon Today
Net Neutrality
Douglas Sicker helps make sense of the good, the bad and the ugly.