Jendayi Frazer Reflects on Nelson Mandela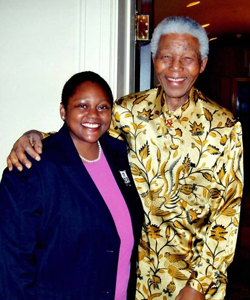 Jendayi E. Frazer, Distinguished Service Professor at Carnegie Mellon University and former U.S. Assistant Secretary of State for African Affairs (2005-2009) and U.S. Ambassador to South Africa (2004-2005), offered the following statement on the death of Nelson Mandela.

"Today, the world mourns the loss of one of our greatest leaders, Nelson Rolihlahla "Madiba" Mandela. His spirit lives on forever in every freedom-loving and committed warrior of peace and justice.

Mandela not only changed the course of history for South Africa, but he left a legacy that can be appreciated by every person, from every country across the globe. He lived for 95 years in the service of oppressed South Africans and became a beacon of light that inspired freedom, peace and justice for people of all races, creeds and cultures."
Related Links: Jendayi Frazer | Read more of Frazer's reflections | Watch Frazer on This Week with George Stephanopoulos
_______________________________________________________
Garfield the Cat Joins the Alice Project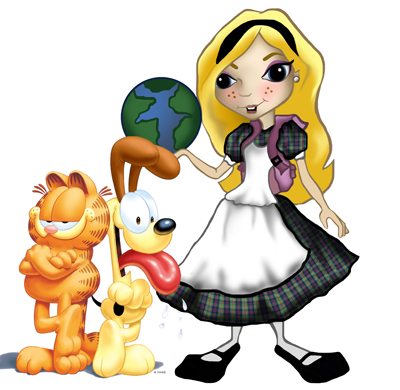 Children who love Garfield, the feline star of the world's most widely syndicated comic strip, now can make their own computer animations of the lovable cat - and learn a bit about computer programming in the process - with the latest version of Carnegie Mellon's Alice educational software.

Wanda Dann, director of the Alice Project, said the new release of Alice features Garfield, Odie, Jon, Nermel and other characters from the popular comic strip. She said it is geared to appeal to middle and high school students as teachers are increasingly requesting educational materials for computer science appropriate for that age group.

Like all versions of Alice, the newest, Alice 2.4, will enable novices to create animations using a simple drag-and-drop interface to select character objects, props and scenes from a large gallery of 3D models.
Related Links: The Alice Project | Watch the Video | Read the Release
____________________________________________________________
Making Buildings Energy Efficient



With a three-year, $1.9 million grant from the Department of Energy, CMU researchers Anthony Rowe (near right) and Mario Berges (far right) are developing sensor networks and an open-source software platform to optimize energy use in buildings, which annually consume 39 percent of total U.S. energy production.
"We want to create a control platform for building energy management that will help monitor and understand energy usage patterns over time," said Rowe, an assistant research professor in the Department of Electrical and Computer Engineering and CMU CyLab.
Berges, an assistant professor in the Department of Civil and Environmental Engineering, also reports that these networks will give facility managers the ability to see if a building is wasting energy or needs replacement equipment.

Related Links: Electrical and Computer Engineering | Civil and Environmental Engineering | Read the release