$10 Million Gift Supports Heinz College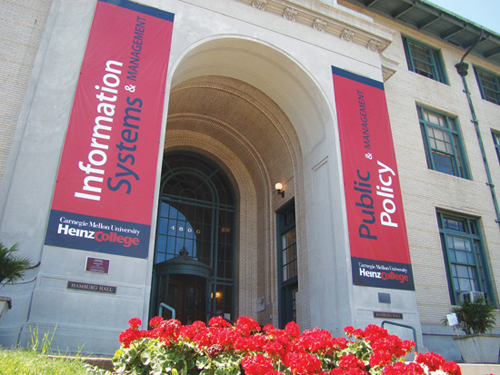 Carnegie Mellon has received a $10 million gift from The Heinz Endowments for the renovation and expansion of Hamburg Hall, home of the Heinz College. The gift will provide funds for new facilities, including collaborative student project spaces and an auditorium.

"We are deeply grateful to the Endowments and the Heinz family for providing this transformational gift, one that will help us strengthen the Heinz College in its vitally important work at the intersection of information technology, public policy and management," said CMU President Subra Suresh.

The university supported the initial phase of renovations for Hamburg Hall. The new funds will enable CMU to expedite the final architectural designs of Phase II of the project, finalize construction planning and begin additional renovations and expansion.

Related Links:  Heinz College | The Heinz Endowments | Read the release
_________________________________________________________________
Jendayi Frazer Reflects on Nelson Mandela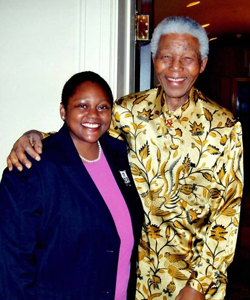 Jendayi E. Frazer, Distinguished Service Professor at Carnegie Mellon University and former U.S. Assistant Secretary of State for African Affairs (2005-2009) and U.S. Ambassador to South Africa (2004-2005), offered the following statement on the death of Nelson Mandela.

"Today, the world mourns the loss of one of our greatest leaders, Nelson Rolihlahla "Madiba" Mandela. His spirit lives on forever in every freedom-loving and committed warrior of peace and justice.

Mandela not only changed the course of history for South Africa, but he left a legacy that can be appreciated by every person, from every country across the globe. He lived for 95 years in the service of oppressed South Africans and became a beacon of light that inspired freedom, peace and justice for people of all races, creeds and cultures."
Related Links: Jendayi Frazer | Read more of Frazer's reflections | Watch Frazer on This Week with George Stephanopoulos
_______________________________________________________
Innovators Named to National Academy of Inventors




Professors Krzysztof Matyjaszewski (near right) and Raj Reddy (middle) and President Subra Suresh have been elected fellows of the National Academy of Inventors (NAI). NAI Fellows are recognized for their "prolific spirit of innovation in creating or facilitating outstanding inventions and innovations that have made a tangible impact on quality of life, economic development and the welfare of society."
Matyjaszewski, the J.C. Warner University Professor of Natural Sciences and professor of chemistry, is best known for the discovery of atom transfer radical polymerization (ATRP), a novel method of polymer synthesis that has revolutionized the way macromolecules are made.
Reddy, the Mozah Bint Nasser University Professor of Computer Science and Robotics, developed the first system capable of recognizing continuous speech, and his research team subsequently developed many of the ideas underlying modern commercial speech recognition technology.
Suresh has had a long and distinguished career as a materials scientist, where he has focused on materials used in a range of industries and applications. His most recent work involves biomaterials, where, among other ideas, he and his colleagues have devised new microfluidic platforms for human disease diagnostics, therapeutics and drug efficacy assays.
Related Links: National Academy of Inventors | Read the release
____________________________________________________________