It's Genius!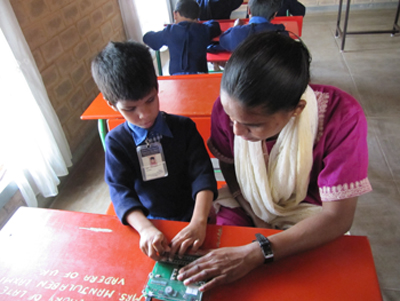 An innovative device developed by CMU's TechBridgeWorld research group to help visually impaired students learn how to write Braille using a slate and stylus is the winner of the $20,000 Louis Braille Touch of Genius Prize for Innovation.
Presented by the National Braille Press' Center for Braille Innovation, the award recognizes technical innovations that promote Braille literacy. It will be presented April 2 at an awards ceremony in Boston.
___________________________________________________________
Giving Privacy a Nudge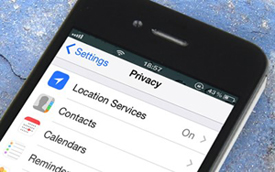 Many smartphone users know that free apps sometimes share private information with third parties, but few, if any, are aware of how frequently this occurs.
An experiment at Carnegie Mellon shows that when people learn exactly how many times these apps share that information they rapidly act to limit further sharing.
__________________________________________________________
Roadways at Risk
Researchers from the College of Engineering have found that increased sales of electric vehicles will result in reduced consumption of gasoline and a decrease in gasoline tax revenue that supports infrastructure development and maintenance in the U.S.
The team proposes several solutions: include a flat vehicle registration fee; a tax of 2 cents per mile; or a tax on electricity while charging EVs.