All-Star Research Team

Andreas Pfenning is part of a research team that aims to find new ways to translate genetic findings into new therapies for Alzheimer's disease.
---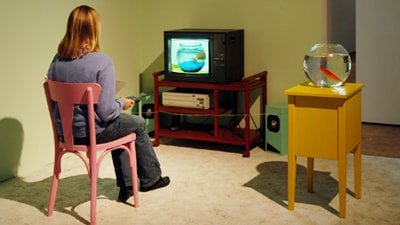 Feminist Voices Heard
Twenty-two female artists, designers and developers are speaking out at Carnegie Mellon's Miller Gallery through an exhibition that showcases their technology-driven and sometimes humorous work.
---
The Piper
West Coast Business Trip
Carnegie Mellon MBA students recently took a trip to the West Coast to see what Silicon Valley has to offer. They were not disappointed.
---
Carnegie Mellon Today
Rubik's Cube How-To Guide
Alumnus Chris Barker has created a computer application that provides you with a step-by-step guide to solve the 3-D brain-teasing puzzle.