CMU's Sandage Helps Ferguson Trace Family Tree

The second season of TLC's genealogy documentary series "Who Do You Think You Are?" features "Modern Family" star Jesse Tyler Ferguson searching through his family history with help from Carnegie Mellon historian Scott Sandage.

Premiering at 9 p.m. EDT, Wednesday, July 30, the episode will show Ferguson — who thought that he came from a "nice, normal family" — uncovering the life of his great-grandfather, whom trouble seemed to follow at every turn.
 
Sandage, a professor in CMU's Dietrich College, is a cultural historian who specializes in the changing aspects of American identity. He penned the award-winning "Born Losers: A History of Failure in America," which explores what makes someone a loser, and how — from the colonial days to the Columbine tragedy — failure has evolved from a business loss into a personality deficit.
Pictured are CMU Historian Scott Sandage and actor Jesse Tyler Ferguson (photo courtesy of TLC).

Related Links: Read More | History Department | Dietrich College | "Who Do You Think You Are?" | "Born Losers: A History of Failure in America"
________________________________________________________________
Researchers Sort Out Inheritability of Autism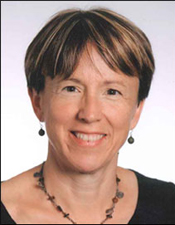 Carnegie Mellon's Kathryn Roeder (pictured) has led an international research team to an interesting discovery: most of the genetic risk for autism comes from common genes rather than mutations, and inheritability outweighs environmental risk. 
 
In the largest study of its kind, the researchers used data from Sweden's universal health registry to compare roughly 3,000 subjects, including autistic individuals and a control group.
  
"From this study, we can see that genetics plays a major role in the development of autism compared to environmental risk factors," said Roeder, a professor of statistics and computational biology. "These findings could not have happened without statistics, and now we must build off of what we learned and use statistical approaches to determine where to put future resources, and decide what is the most beneficial direction to pursue to further pinpoint what causes autism."
Related Links: Read the Press Release | Nature Genetics Journal | Computational Biology at CMU | Statistics at CMU

________________________________________________________________
CMU To Evaluate English Proficiency Test App    


Carnegie Mellon is partnering with Duolingo, a CMU spinoff company that provides free online language education, to evaluate the company's new low-cost test ($20) for certifying the English skills of college and job applicants.

The Duolingo Test Center, launched with the support of Google, would enable users to certify English proficiency using a mobile app for a fraction of the cost of existing language certification tests. The test eliminates the cost and inconvenience of traveling to a designated test site, takes less time to complete and provides results immediately.
       
As Duolingo's first academic partner, the university will encourage applicants and newly admitted students to take the online exam as part of a research study. CMU will use the results to perform research into the stability and reliability of the test and its correlation with TOEFL iBT, an established English proficiency test.

Duolingo was founded by Luis von Ahn, CMU associate professor of computer science, and Severin Hacker, who earned his Ph.D. in computer science at CMU earlier this year.
Related Links: Read the Press Release | Duolingo Test Center | Duolingo | Luis von Ahn