Welcome Class of 2018!
Carnegie Mellon is welcoming the Class of 2018 this week for Orientation in Pittsburgh and Qatar. In Pittsburgh, the theme for the week is "Adventure Begins" and in Qatar it's "Tartan Academy: Journey to Excellence.
Class of 2018 — By the Numbers
A record 19,812 students applied for admission to the Pittsburgh campus; 4.9 percent more than last year;
Class size: approximately 1,470 students in Pittsburgh; more than 100 in Qatar;
In Pittsburgh, 45% of the class are women, 18% are international students and 13% are minority students;
45 U.S. states are represented: top five are California, New Jersey, Pennsylvania, New York and Massachusetts; not represented: Mississippi, Montana, North Dakota, Utah and Wyoming;
23 countries are represented in Pittsburgh; 12 countries are represented in Qatar.
Related Links: Read More | CMU-Qatar

________________________________________________________________
Want To Meet New People? Do Lunch With SitWith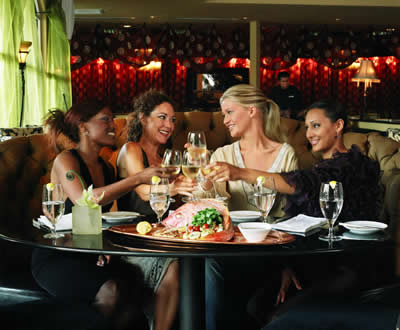 The challenge of meeting new people just got a lot easier for individuals in Pittsburgh.

SitWith, a startup incubated by CMU's entrepreneurship program, has introduced a web-based service that connects individuals by bringing them together in small groups of four for lunch at local restaurants.

The startup was co-founded by Will Lutz, a Tepper School of Business MBA candidate; Tianyu Yang, a master's degree student in information systems management at Heinz College; and Patrick Morse, a Ph.D. candidate at the University of California, Riverside.

SitWith is currently active in three restaurants: the Harris Grill in Shadyside, the Union Grill in Oakland and the Sharp Edge Bistro, downtown. SitWith lunches take place on Mondays, Tuesdays and Wednesdays. Lutz said that SitWith plans to expand to other single-location restaurants throughout the Pittsburgh area.
Related Links: Read More | Tepper School | Heinz College