Data Analytics Lab Takes Off
CMU and Boeing are partners in a new initiative that aims to make aircraft operations safter, more reliable and more efficient. 
---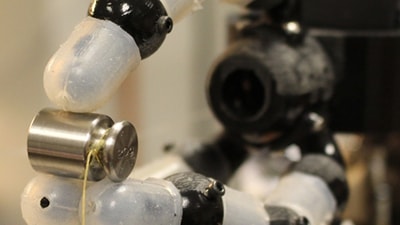 Lending a Hand
Researchers are using optical sensors to give robotic hands greater dexterity and a better sense of touch.

---
The Piper
Strategic Plan
CMU's new strategic plan will live and evolve on an innovative website that will change over time, reflecting plans and progress.
---
Carnegie Mellon Today
Guardians of Software
The Defense Department has renewed its contract with CMU's Software Engineering Institute to help ensure software systems for government and industry run smoothly.