Churchill Scholar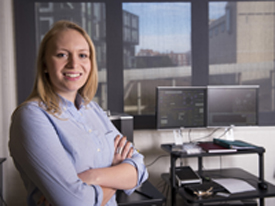 Carnegie Mellon senior Catherine "Kate" Groschner, a materials science and engineering major, has been selected as one of 14 students nationwide to receive a Churchill Scholarship, which funds a year of postgraduate study at the University of Cambridge in England.
Groschner is the 11th CMU student to receive the Churchill Scholarship, one of the most prestigious awards for studying abroad in the United Kingdom. She plans to pursue a Master of Philosophy in Energy Technologies and conduct photovoltaics research.
_________________________________________________________
Privacy Day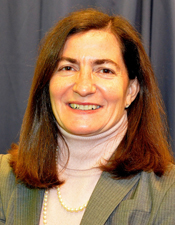 The list of household appliances, cars and devices linked to the Internet is growing, and so are the challenges to personal privacy and security.
Julie Brill, commissioner of the Federal Trade Commission, will address this "Internet of Things" in her keynote address during Privacy Day at 1:30 p.m., Jan. 28 in Rangos 1 of the CUC.
Following her keynote, Brill will participate in a panel discussion moderated by Farnam Jahanian, CMU vice president for research. Panelists will include CMU professors and privacy experts Alessandro Acquisti, Norman Sadeh and Lorrie Cranor.
Learn More | Privacy Day | Watch Video: Lorrie Cranor
________________________________________________________
New Chairman of the Board Elected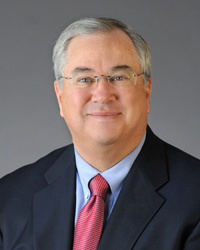 James Rohr, the former chairman and CEO of PNC Financial Services Group, has been elected to succeed Raymond Lane as chairman of Carnegie Mellon's Board of Trustees, effective July 1. Rohr also will serve as chair of the board's Executive Committee.

A member of the board since 1992, Rohr has served as the board's vice chairman since 2012, and currently chairs its Nominating and Governance Committee. He chaired CMU's Presidential Search Committee from 2012-2013.
_______________________________________________________________