CMU Robotic Arm Inspires Disney's Baymax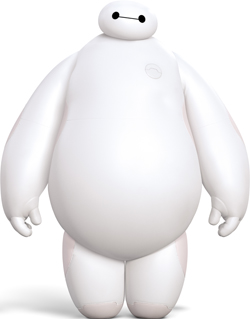 An inflatable robotic arm made of a balloon-like material at CMU is the inspiration behind Baymax (right), a pivotal character in Disney's latest animated feature film "Big Hero 6," set to premiere on Nov. 7.

In the comedy-adventure, Baymax, a gentle robot designed to care for humans, is transformed into a warrior and joins a band of high-tech heroes.

"The movie is a tremendous win for soft robotics," said CMU Robotics Professor Chris Atkeson. He said mobile robots made from soft materials — fabrics, balloons, light plastics — offer advantages over metal robots, including lower weight, lower cost and greater safety when operating near people. "I think this movie will be inspirational for a lot of people," he added.
______________________________________________________________
33 Genes Contribute to Autism, Team Says



The list of genes identified with autism spectrum disorder (ASD) has expanded from nine to 33, according to a new study by an international research team, including Carnegie Mellon's Kathryn Roeder (right) and the University of Pittsburgh's Bernie Devlin (far right).
Published in Nature, the study examined data on several types of rare, genetic differences in more than 14,000 DNA samples from parents, affected children and unrelated individuals. It is the largest sample to date.
The genes identified involve critical brain processes, apparently affecting the formation of nerve networks and altering the function of synapses, the crucial structures that allow brain cells to communicate.
________________________________________________________________
Factories Won't Solve High Cost of Electric Cars

Carnegie Mellon researchers have found that the cost savings associated with manufacturing a high volume of batteries for electric vehicles may be nearly exhausted. Mass production lowers cost, say the researchers — but only up to a point.
"We found that battery economies of scale are exhausted quickly, at around 200-300 MWh (megawatt hours) of annual production. That's comparable to the amount of batteries produced for the Nissan Leaf or the Chevy Volt last year," said Engineering Professor Jeremy Michalek. "Past this point, higher volume alone won't do much to cut cost."