Alumna Wins Rhodes Scholarship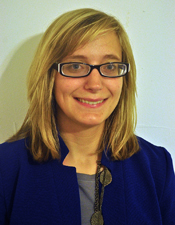 Carnegie Mellon alumna Courtney T. Wittekind (A'13) was awarded a Rhodes Scholarship, one of the oldest and most prestigious international study awards. The Rhodes Trust noted Wittekind's work in art, activism and anthropology on behalf of displaced persons and refugees as the main reason for her selection.

"Courtney represents the best of all that we offer at Carnegie Mellon," said Stephanie Wallach, assistant vice provost of undergraduate education and director of the Fellowships and Scholarships and Undergraduate Research offices. "She holds the promise of a leader who can help reshape how we consider cross-cultural communication and policymaking."

Wittekind earned a Bachelor of Humanities and Arts degree as part of the BXA Intercollege Degree programs.

"Carnegie Mellon has been, and continues to be, not just a launching point in regard to my future career, but also a valuable system of support in terms of helping me prepare to pursue my ambitions," Wittekind said. "The flexibility and advising offered by the BXA Interdisciplinary Program was key. Being a part of an interdisciplinary community that was constantly pushing the boundaries of various fields and of the wider limits of academia transformed the way I thought about my own research and its potential impact.
Related Links: Read Rhodes Scholar | Read the release |
_______________________________________________________
Pittsburghers More Civic-Minded Than Most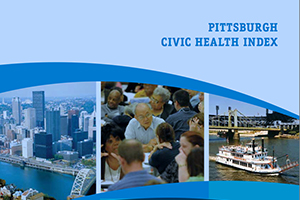 Pittsburgh residents are significantly more civically healthy than other Pennsylvanians and average Americans, according to a new report conducted by Carnegie Mellon University and the University of Pittsburgh and produced by the National Conference on Citizenship (NCoC).

Civic health, a measurement of community participation in activities such as voting, interacting with and trusting neighbors, and other actions to further public interest, has been shown to be a major factor in a community's ability to be resilient during economic downturns.

"The results highlighted in the 'Pittsburgh Civic Health Index' reinforce what I have long believed — Pittsburghers care deeply about their neighborhoods and our city as a whole, and they're willing to work with each other and our neighboring communities to make it better," said Pittsburgh Mayor-elect Bill Peduto. "Active citizen participation and engagement are an essential part of a healthy democracy. I will work to make sure that we create more opportunity for public deliberation at the city level as well as to engage the city more meaningfully with our neighbors."
Related Links: National Conference on Citizenship | Pittsburgh Civic Health Index| Read the release
____________________________________________________________
New Masters Program To Launch in Brooklyn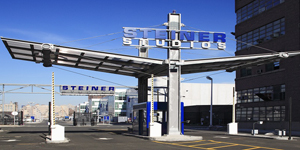 Carnegie Mellon has reached an agreement with Steiner Studios and New York City to create an Integrative Media Program (CMU-IMP) at Steiner Studios, a Hollywood-style, 26-acre film and television production facility at the Brooklyn Navy Yard.

The master's degree program, under the direction of Vice Provost for Design, Arts and Technology Thanassis Rikakis, will provide students with hands-on training in creative commercial working environments alongside professionals in the field. Students will work in industries integrating technology and the arts, with a focus on applications in film, games, social media, big data, interactive computing, performing and visual arts, integrative innovation in products and services, and urban design
The program is expected to launch in August 2015.

Related Links: Read the release | Read Studio Studies | Read The New York Times