Stages of Cognition
A new study reveals four stages of thinking that can be used to improve how students learn.

---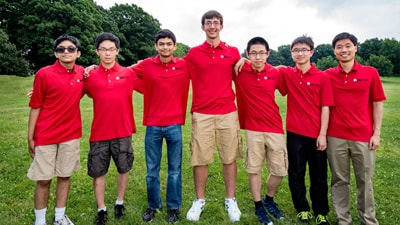 Champions, Again
Associate Professor Po-Shen Loh has led the U.S. team to its second consecutive International Mathematical Olympiad title. 

---
The Piper
Year in Review
As the new academic year nears, take a look back at some of CMU's milestones and accomplishments in 2015-16. 
---
Carnegie Mellon Today
A Sporting Chance
Alumna Elise Hall jumpstarted her career in athletic footwear by networking with other alumni from the Materials Science and Engineering Department.