CMU Smart Headlights Prevent Glare    
A smart headlight developed at Carnegie Mellon's Robotics Institute (above, right) enables drivers to take full advantage of their high beams without blinding oncoming drivers or suffering from the glare that can occur when driving in snow or rain at night.

The programmable headlight senses and tracks oncoming drivers, blacking out only the small parts of the headlight beam that would shine into their eyes. In snow or rain, the headlight tracks individual flakes and drops and blocks the slivers of headlight beam that would illuminate the precipitation and reflect back into the driver's eyes.

The system was devised by Associate Robotics Professor Srinivasa Narasimhan.
Related Links: Read More | School of Computer Science
___________________________________________________________
Professor Awarded $2.4M To Develop Artifical Lungs

Carnegie Mellon's Keith Cook received a four-year, $2.4 million grant from the National Institutes of Health to develop artificial lungs that patients can wear at home while waiting for a lung transplant.
"What got us this grant is that our initial results look very promising," Cook said. Initial results showed a substantial decrease in the formation of blood clots inside the artificial lung, one of the largest hurdles in building a reliable long-term device.
Cook, an associate professor in the Department of Biomedical Engineering, will lead the project and collaborate with researchers from the University of Washington, Columbia University and Allegheny General Hospital in Pittsburgh.
Related Links: About Cook | Biomedical Engineering
___________________________________________________
Foreigners' Perspectives on American Politics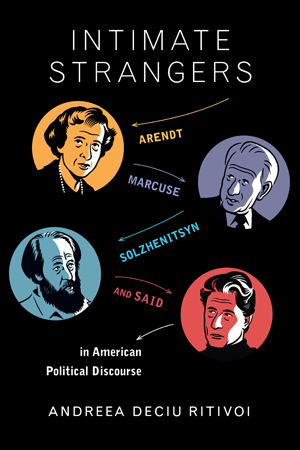 Immigrants to new countries bring expectations, experiences and a different set of values and customs with them, which often allows them to see things from fresh viewpoints.
In her new book "Intimate Strangers in American Political Discourse," CMU's Andreea Deciu Ritivoi analyzes foreigners' perspectives on American politics using four respected intellectual exiles as examples: Hannah Arendt, Herbert Marcuse, Alexander Solzhenitsyn and Edward Said.
"I am interested in foreigners who are intellectual and became very interested and critical — but not dismissive — of American politics," said Ritivoi, who is a professor of English in CMU's Dietrich College.
Related Links: About Ritivoi | Dietrich College | English Department