Andy Warhol Art Discovered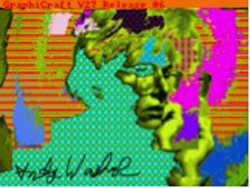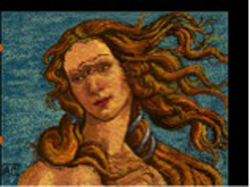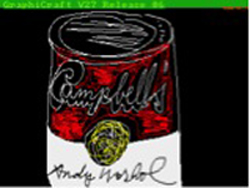 A multi-institutional team has discovered a dozen previously unknown artworks by the late Andy Warhol on floppy disks from 1985. Warhol earned a bachelor's degree in fine arts from Carnegie Mellon University, then Carnegie Institute of Technology, in 1949.

The digital images, "trapped" for nearly 30 years on Amiga® floppy disks stored in the archives collection of The Andy Warhol Museum, were discovered and extracted by members of the Carnegie Mellon Computer Club, with assistance from the Warhol's staff, CMU's Frank-Ratchye STUDIO for Creative Inquiry, the Hillman Photography Initiative at the Carnegie Museum of Art and New York-based artist Cory Arcangel.

The images depict some of Warhol's best-known subjects (above, l-r) — a self-portrait, Botticelli's "Venus" and Campbell's® soup cans.

The team's efforts are documented in the Hillman Photography Initiative's new short film, "Trapped: Andy Warhol's Amiga Experiments," which will premiere at 7 p.m., Saturday, May 10, at Carnegie Library Lecture Hall in Pittsburgh.

Related Links: Read the press release | Andy Warhol Museum | Frank-Ratchye STUDIO for Creative Inquiry | CMU Computer Club | Carnegie Museum of Art | Cory Arcangel
__________________________________________________________
Film Based on CMU Research Screens Here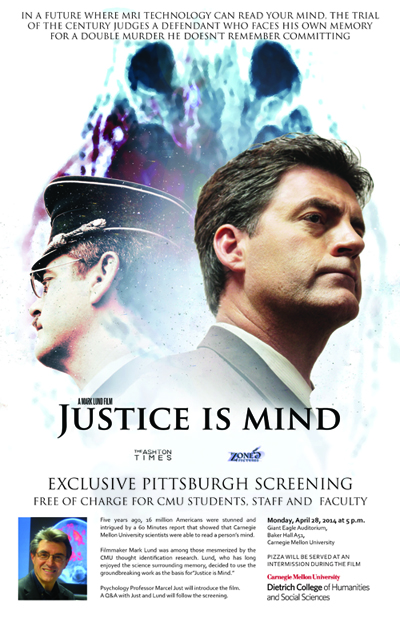 Filmmaker Mark Lund was among the millions amazed by the "60 Minutes" report that showed Carnegie Mellon scientists were able to read a person's mind. So, he decided to use the groundbreaking work as the basis for his next feature film.

"Justice Is Mind" will screen without charge at 5 p.m., Monday, April 28 in Baker Hall's Giant Eagle Auditorium (A51).

"It's extremely encouraging that someone was moved by our research to the point that they based a movie on its possible implications," said Marcel Just, the D.O. Hebb University Professor of Psychology who appeared in the "60 Minutes" episode with his CMU colleague Tom Mitchell, head of the Machine Learning Department.


Related Links: Read the press release | "60 Minutes" Report | "Justice Is Mind"
_______________________________________________________________________
Student Artists To Open "Actual Size"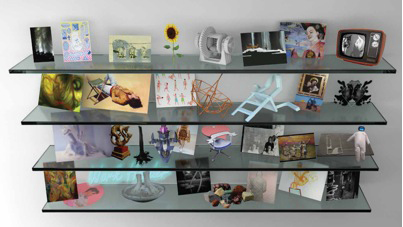 Forty-three students graduating with bachelor's degrees in fine arts and interdisciplinary arts (humanities and art, science and art, and computer science and art) will present their final work in "Actual Size" at Carnegie Mellon's Miller Gallery.  
The exhibition opens with a reception at the gallery from 6 - 8 p.m., Friday, May 2. The exhibition will be on view through May 17, with artist and faculty talks at the gallery from 1 - 4 p.m., Tuesday, May 6. Admission is free and open to the public.
The exhibition spans video, performance, drawing, printmaking, photography, painting, sculpture, interactive and code-based works and more.

Related Links: "Actual Size" | Miller Gallery | School of Art