Past CMU Winners
The American Theater Wing honors Broadway's best individuals and productions. Carnegie Mellon University alumni have won 58 Tony Awards. CMU's School of Drama consistently ranks as one of the world's best drama schools and is recognized as an international leader in arts and technology. Year after year, the School of Drama produces graduates who go on to do award-winning work, both on stage and behind the scenes.
see a list of our tony award-winning alumni
---
Alumni Profiles
As the first, exclusive higher education partner of the Tony Awards, CMU interviewed School of Drama alumni to learn about educators who were important in their lives. Read their stories below: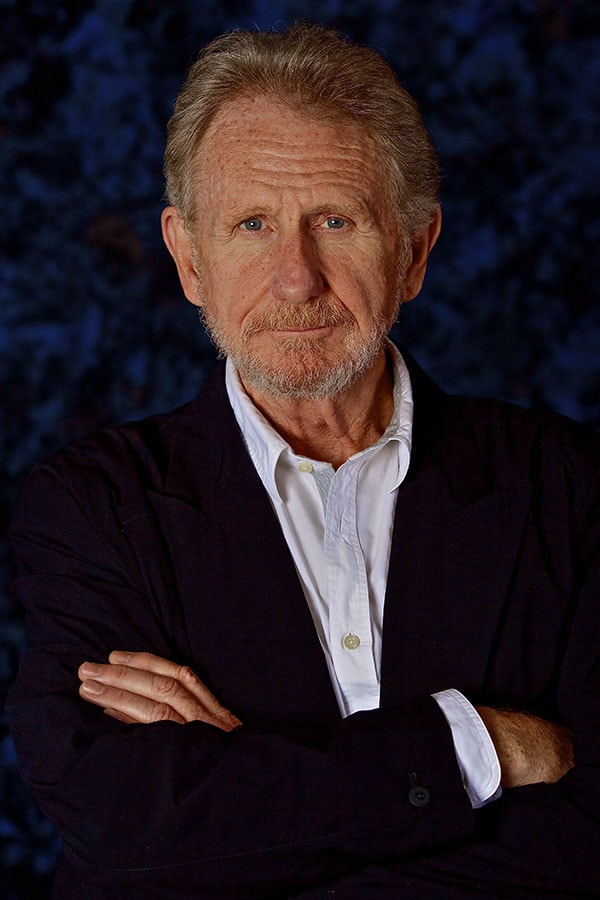 René Auberjonois, College of Fine Arts 1962
Called an "actor's actor" by his peers, René Auberjonois has earned many accolades for his performances in television, in film and on Broadway during his long career.

Auberjonois earned a Tony Award for his Broadway performance in "Coco," in which he co-starred with Katherine Hepburn. He has been nominated for Tonys four times. Other nominations came for "City of Angels," "Big River" and "The Good Doctor."

He received his first theater job at the age of 16. "John Houseman gave me invaluable guidance and support," Auberjonois said. Later, while attending CMU, Auberjonois credited many of his professors for their assistance with his craft.
"Allen Fletcher, Charles Werner Moore, Mary Morris, Edith Skinner, Carlo Mazzone were the teachers at Carnegie who guided me as I laid the foundation for a lifetime in the theater," he said. "Theodore Hoffman, the head of the Drama Department for the four years that I attended Carnegie, was a huge influence and a generous mentor."

Auberjonois, who received a Carnegie Mellon Alumni Merit Award in 1986 and an Alumni Distinguished Achievement Award in 2000, delivered Carnegie Mellon's commencement address in 2001. He credits many of his professors for their assistance with his craft.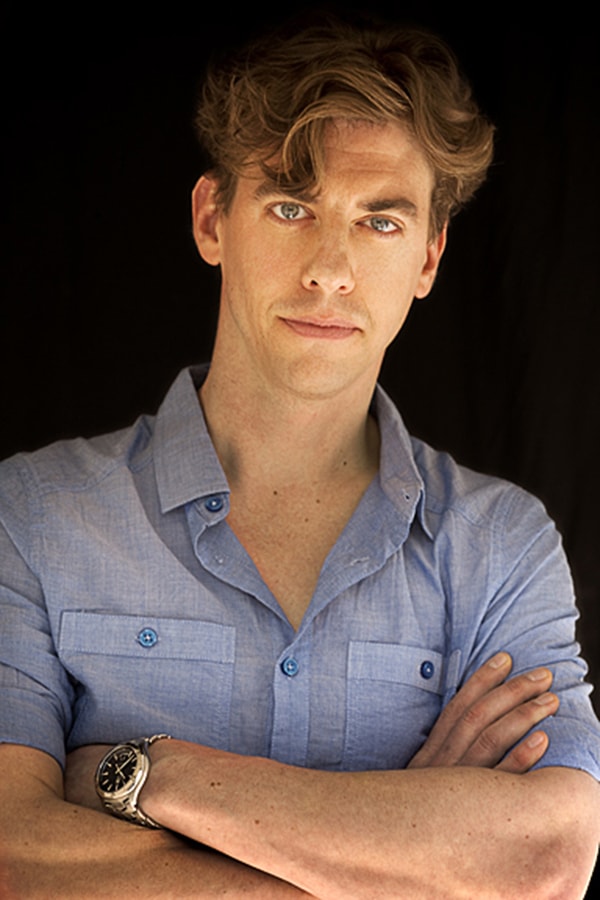 Christian Borle, College of Fine Arts 1995
When Christian Borle accepted his Tony Award in 2012, he thanked all of his teachers in Pittsburgh.

And while they included many from Carnegie Mellon, primary and secondary educators were on his mind as well.

"There were so many teachers who left a strong feeling," the Pittsburgh native said in a recent phone interview. "Almost to a teacher there was some experience I had where I saw them as people. I was very lucky."

Borle said Timothy Dahlem was the man who most influenced his love of musical theatre.

"We would listen to original cast recordings in music class and he created these little one page quizzes that we'd do while we listened," Borle said. "First time I ever heard 'Sweeney Todd.' Changed my life."



Another teacher was Mary Beth Gray, director of theatre arts at Shady Side Academy in Pittsburgh.

"[Gray] was really instrumental in encouraging me to pursue this as a career and helping me with my audition material for Carnegie Mellon," he said.
Some educators remain a part of his life. He recently sat down with Dan Brill, one of his former music teachers, who was visiting New York. "We just sat in the sun in Bryant Park and caught up on family news and choral singing and Stephen Sondheim."
Borle won a Tony for the Best Performance by an Actor in a Featured Role in a Play for his role in "Peter and the Starcatcher." He has played Max Detweiler in NBC's "The Sound of Music Live!" and was on that network's series "Smash" along with fellow CMU alumna Megan Hilty. Borle's and Hilty's voices also can be heard in Disney Jr.'s first original movie, "Lucky Duck."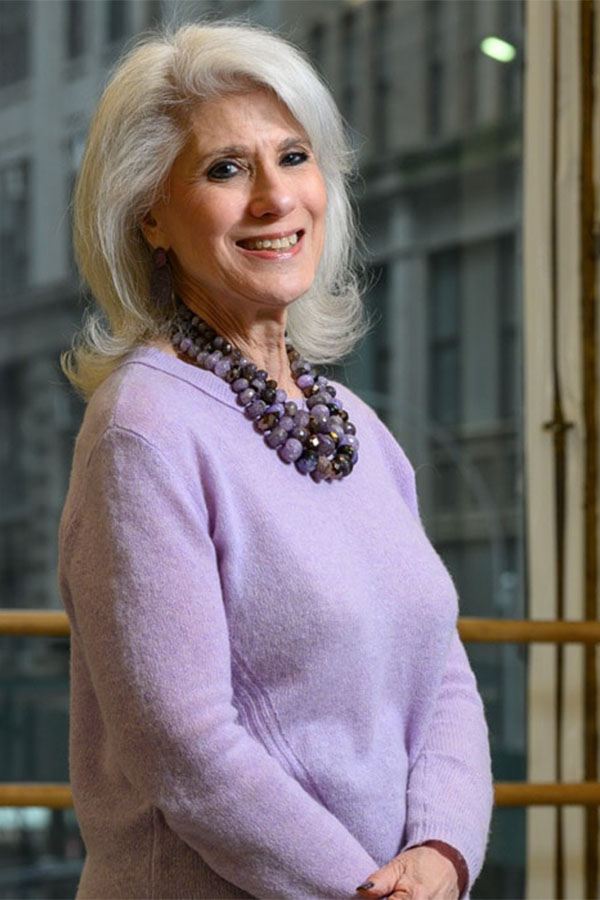 Jamie deRoy, College of Fine Arts 1967
Jamie deRoy is the celebrated host and producer of the critically acclaimed variety show, "Jamie deRoy & friends," and an eight-time Tony Award-winning producer.
She received her first Tony Award in 2009, winning Best Revival of a Play with "Norman Conquests," which she produced with CMU alumnus Martin Platt. Her next award was "Vanya and Sonia and Masha and Spike" (Best Play, 2013), followed by "A Gentleman's Guide to Love & Murder" (Best Musical, 2014).
In 2018, she won for producing the musicals "The Band's Visit" and "Once on This Island" and the revival of "Angels in America."  "The Ferryman" brought her the 2019 Best Play Tony, and in 2020 she received another Best Play award for "The Inheritance."
In total, deRoy has worked on over 60 Broadway and 46 off-Broadway productions. An accomplished actress, record producer, comedian and talk show host, she has won eight MAC Awards, eight Drama Desk Awards, two Audience Choice Awards, eight Drama League Awards, four Back Stage Bistro Awards, 13 Telly Awards and CaB Magazine's Lifetime Achievement Award for her work on both stage and screen.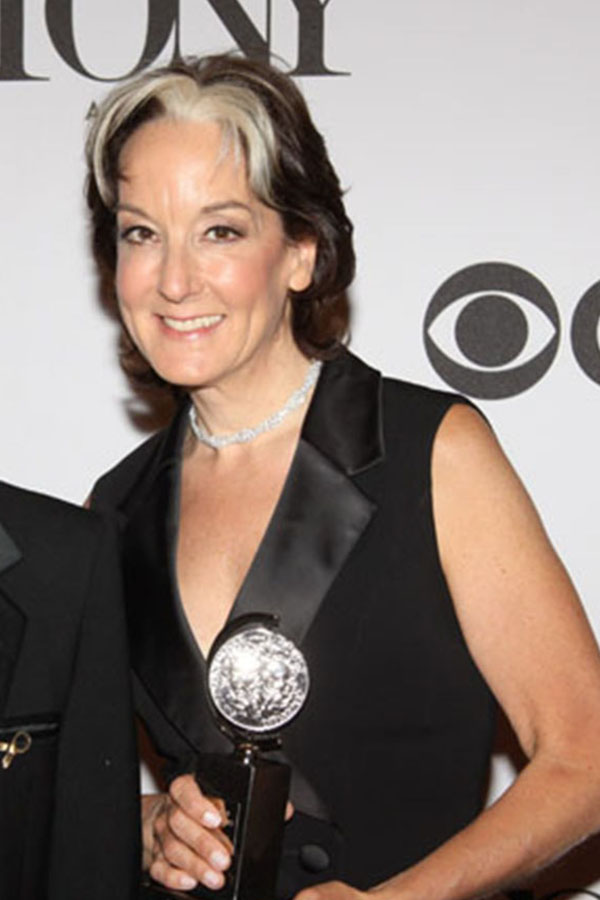 Peggy Eisenhauer, College of Fine Arts 1983
Peggy Eisenhauer is the recipient of three Tony awards and 11 nominations along with her lighting design partner of 29 years, Jules Fisher. She designs concurrently for Broadway, film and the music industry. They most recently received the 2013 Tony Award for Best Lighting Design of a Play for "Lucky Guy."

"My career has been influenced by some of the giants of theatre and film," she said. "Beginning on Broadway before my graduation from Carnegie Mellon, I have had the chance to work with two generations of artists, coming in so young. "

Among those artists were Bob Fosse, Tommy Tune, Stephen Sondheim, Rob Marshall, Sam Mendes, and George C. Wolfe. "My daily inspiration is derived from at least one of them. "
But no one has influenced her creative identity more than Fisher.

"Jules led me onto the playing field and shared his vision of theatre as well as his relationships with these greats," she said. "I met Jules at Carnegie when I was 18, and began working with him as his assistant at 23, becoming design partners in 1992. Our fused theatrical lighting on Broadway has made the transition to film, which has helped shape the look of the contemporary movie musical."

Their theatrical lighting design for fellow alumnus Marshall's film "Chicago," in collaboration with cinematographer Dion Beebe, was recognized with a 2003 Academy Award nomination for Cinematography.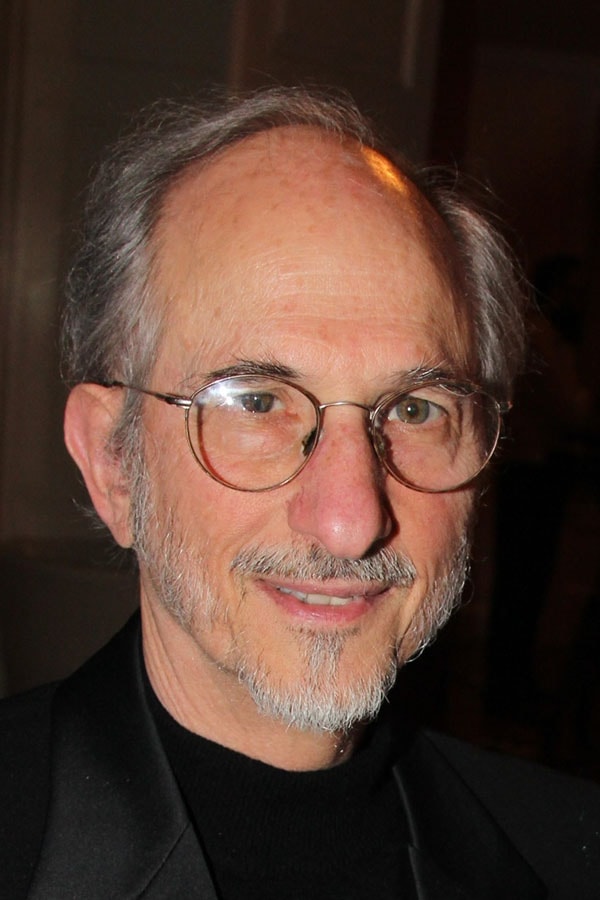 Jules Fisher, College of Fine Arts 1960
Jules Fisher has received more than 20 Tony nominations and nine Tony Awards for his work in lighting design, a record in the category. Many of the honors have been shared with his partner and fellow CMU alumna Peggy Eisenhauer. Fisher won his first Tony in 1973, and the duo most recently shared the 2013 Tony Award for Best Lighting Design of a Play for "Lucky Guy."
 
A 2013 Carnegie Mellon Honorary Degree Recipient, the educator Fisher recalls having the greatest influence on his craft was Bill Nelson, his CMU lighting instructor.
 
"He was a terrific educator who had a very clear, disciplined approach, although he tolerated making mistakes as a learning tool," Fisher said. "He knew how to communicate with students."
Fisher said that Carnegie Mellon is the best school for undergraduates who want to study theater and make a place for themselves in the real world. The university, which is the oldest drama degree-granting program in the United States, is the first higher education partner of the Tony Awards.
 
When he is not busy lighting stages on Broadway, Fisher also served as lighting director for film, ballet, opera, television and concert tours. He has lit more than 300 Broadway and off-Broadway shows during the course of his 50-year career. His contributions have set the standard for theatrical lighting and he often creates new technology to achieve specific artistic effects.

Photo credit: Bruce Glikas/broadway.com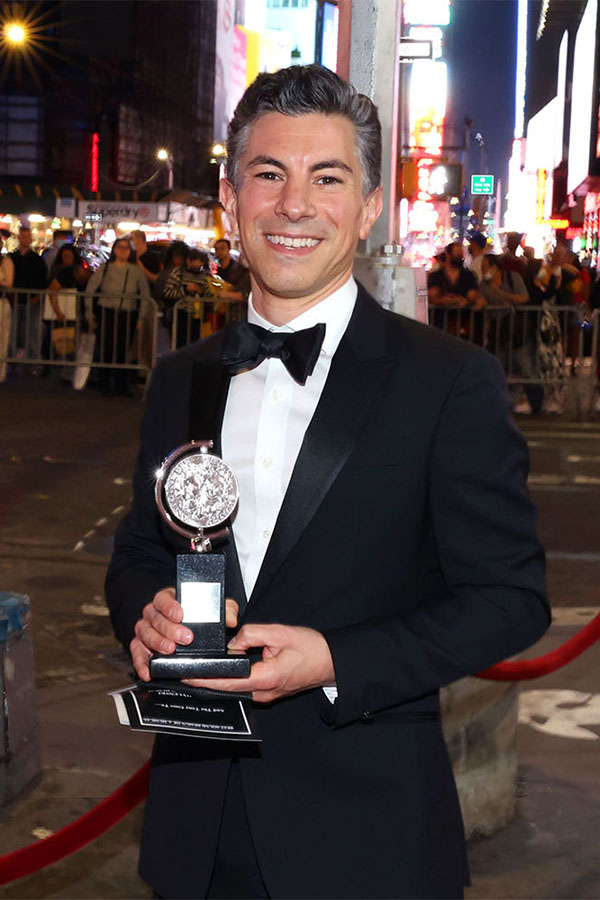 Peter Hylenski, College of Fine Arts 1997
Photo by Cindy Ord/ Getty Images for Tony Awards Productions
Peter Hylenski is a Tony Award-winning sound designer who won his first Tony for Best Sound Design of a Musical on "Moulin Rouge! The Musical" in 2021.
He has provided sound designs for more than 30 Broadway productions including "Beetlejuice," "King Kong," "Frozen," "Once on this Island" and "Motown the Musical." He received his first Tony nomination in 2009 for his sound design for "Rock of Ages." Hylenski has also been nominated for Olivier, Grammy and Drama Desk awards.
He has designed for Carnegie Hall, Radio City Music Hall and the Kennedy Center. Some of his television credits include "The Tonight Show Starring Jimmy Fallon" and "Saturday Night Live 40th Anniversary."
Hylenski has also engineered advertising music for companies such as Sony, Levi's, General Mills, Kia and Mercedes-Benz. He was the re-record mixer and sound supervisor on his fifth film for the American Museum of Natural History titled, "Dark Universe."
Other credits include "Le Reve" at Wynn Las Vegas, "Ragtime" (London) and "King Kong" (Melbourne), as well as international arena tours of "How To Train Your Dragon" and "Walking with Dinosaurs." Hylenski's architectural design projects include New York City's 54 Below and the Plaza Hotel, Lake of Dreams at Wynn Las Vegas, and Big Bang Theatre at the American Museum of Natural History in Washington, D.C.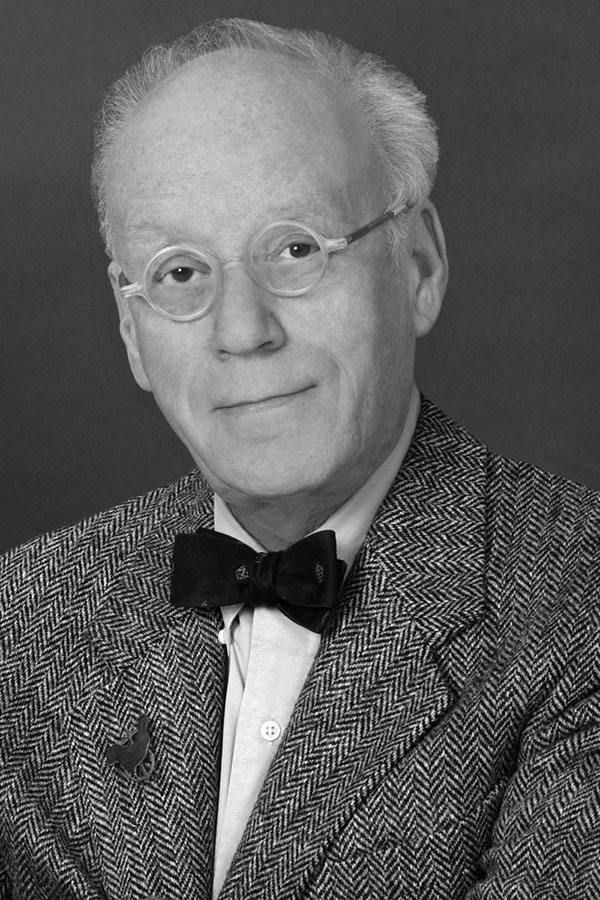 Eugene Lee, College of Fine Arts 1962
A wood-carved skyline of Manhattan on Jimmy Fallon's "Tonight Show" is one of many designs by Eugene Lee.
But the designer has made a legacy out of bringing to life fantastical designs from novels and stories. On Broadway his accomplishments include creating a slave ship, Dickensian scaffolding and a 40-foot mechanical dragon clock.
Nominated for five Tony Awards, Lee has won in 1974 for "Candide," in 1979 for "Sweeney Todd" and in 2004 for "Wicked."
He and fellow CMU alumna Ann Roth were honored in 2014 with Distinguished Achievement Awards from the United States Institute for Theatre Technology (USITT).
In an 
interview
 for USITT Lee described how he learned about the Carnegie Institute of Technology, now Carnegie Mellon University, from a PBS interview about set design.
"I got in my VW and drove to Pittsburgh, walked in the door to Carnegie Tech and announced myself," he was quoted as saying in the Dec. 2013 issue of Sightlines, a monthly newsletter for USITT members.

Along with attending Carnegie Mellon, Lee spent time at the Art Institute of Chicago and Yale.

Lee, who teaches at Brown University and is the resident designer for Trinity Repertory Company in Providence, Rhode Island, also designed the sets for "Saturday Night Live."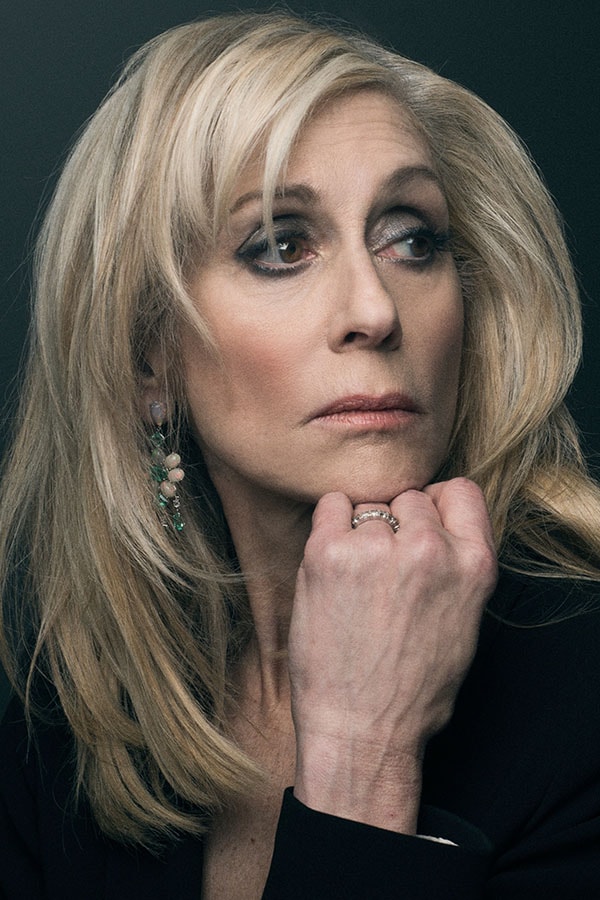 Judith Light, College of Fine Arts 1970
Judith Light was awarded back-to-back Tony Awards for Best Performance by a Featured Actress in a Play for her roles in "The Assembled Parties" in 2013 and "Other Desert Cities" in 2012.

Light has appeared on stage, television and film. She said she knew early on she wanted to be an actress.

"All through growing up, I had these teachers who were very open to supporting me in wanting to be an actress," Light said. "I knew when I was really young. They were there for me in so many different ways."

The most influential teacher was Ruth Strahan, the head of admissions and of the drama club for St. Mary's Hall in Burlington, N.J. "She was a really incredible support for me. I would go to her house and have rehearsals. It was a special relationship and a supportive one."
Strahan was the one who suggested to Light to attend CMU's pre-college summer program.
After high school graduation, Light returned to Carnegie Mellon for the acting program.
"There were so many faculty who were distinctive," Light said. "Carnegie was the top school for training." Among the teachers she mentions as memorable were Earl Gister, Edith Skinner, Robert Parks and Robert Benedetti.
Light's television career began with her two-time Best Actress Emmy award-winning turn as Karen Wolek on "One Life to Live." She then went on to play Angela Bower on the ABC hit comedy series "Who's the Boss?" Light received a
Lifetime Achievement Award
from Carnegie Mellon in 2017.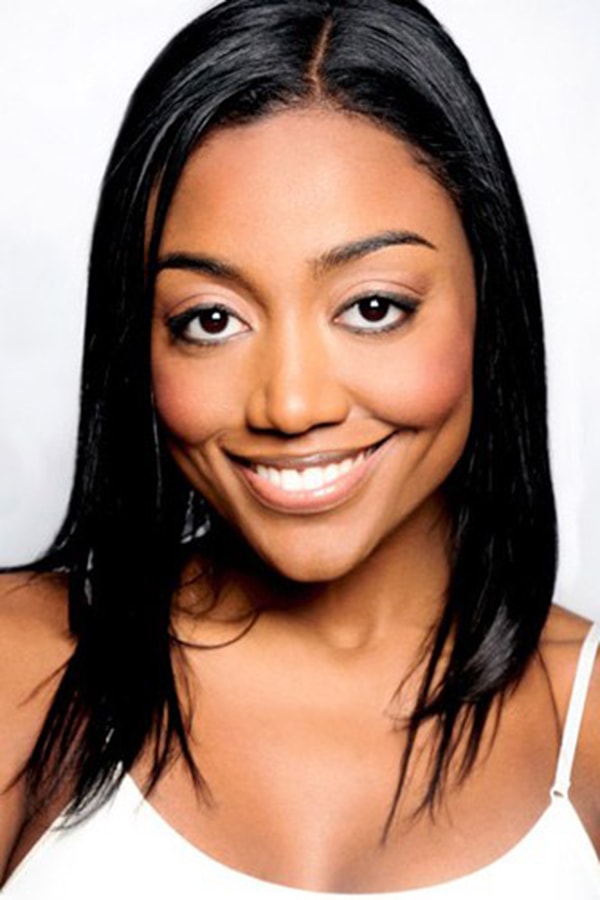 Patina Miller, College of Fine Arts 2006
Actress Patina Miller, who won the Tony Award for Best Actress in a Musical in 2013 as the Leading Player in "Pippin," has said that Carnegie Mellon was a big part of her life.

"It was there that I studied and really realized that I could make my dream a reality," she said in an interview in 2011. "I'm so thankful to all my teachers who helped me to become the performer I am today. I'm so proud of my school and feel so blessed to have gotten such a wonderful education and made lifelong friends."
Miller originated the role of Deloris Van Cartier in the 2009 West End and 2011 Broadway productions of "Sister Act." She was nominated for a Tony for her role. Additionally, she has performed off-Broadway in "Ragtime," "Lost in the Stars," "Hair" and "Romantic Poetry."

Miller also appeared in "The Hunger Games: Mockingjay – Part 1" and "Part 2" as Commander Paylor as Commander Paylor and plays Daisy Grant on the CBS drama "Madam Secretary."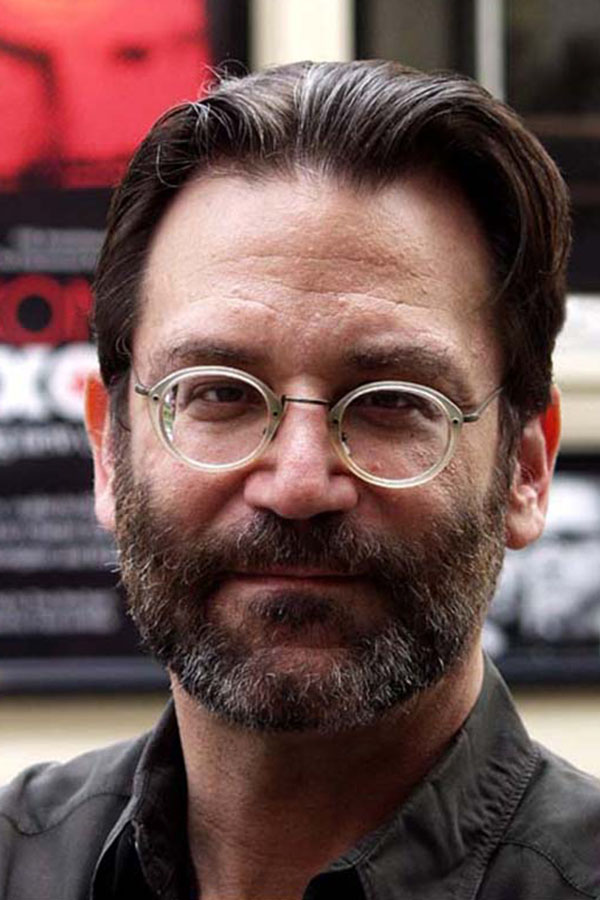 Martin Platt, College of Fine Arts 1971
Martin Platt won the 2013 Tony Award — among other honors — as producer of "Vanya and Sonya and Masha and Spike" on Broadway.

Platt's first introduction to theatre was through puppets. His grade school speech therapist, Madeleine Sevenans, used them to help students, and through those sessions he performed a series of plays that focused on sounds that were difficult. The therapy worked, and by eighth grade he was performing in school productions and starring as Captain Corcoran in "H.M.S. Pinafore."

As a student at Beverley Hills High School, theatre became an important part of his life. John Ingle, the head of the school's drama department, created a program where one-act plays were performed every Thursday in the school auditorium during lunch. Platt shared that stage and others with classmates such as Richard Dreyfuss and Albert Brooks.
Platt said he acted or directed in over 30 high school productions because of Ingle, who after teaching became a longtime series regular on "General Hospital."

"The imagination that he put in to create that opportunity was valuable," Platt said of the weekly performances. "A lot of us who went through the program went into the business, thanks to that man."

Co-director of Perry Street Theatricals, Platt has produced many shows on and off Broadway and in London's West End. Upcoming productions include "Dames At Sea" on Broadway and "My Life is a Musical."

As a director, Platt founded the Alabama Shakespeare Festival and has directed more than 100 plays and operas there and for theatres across the United States and Europe.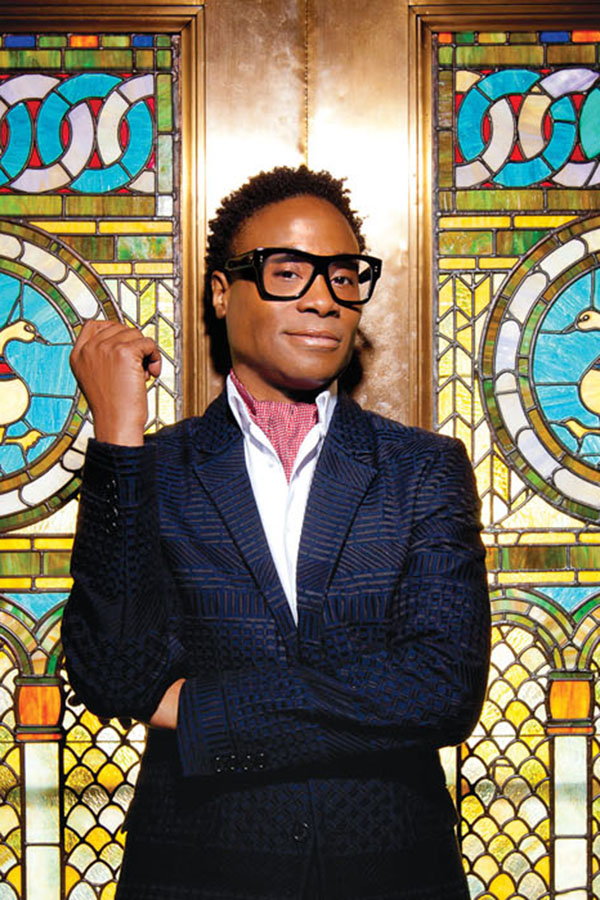 Billy Porter, College of Fine Arts 1991
From his Pittsburgh roots to Broadway's hit "Kinky Boots," Tony Award winner Billy Porter has been, in a word, unstoppable. He won the 2013 Tony Award for Best Actor in a Musical and released his fourth solo album in 2017. CMU also honored him with a
2017 Alumni Achievement Award
. 
The Carnegie Mellon University alumnus returns to his native Pittsburgh often as an adjunct faculty member of CMU's School of Drama. During a Q&A with drama students he mentioned his high school teachers Lenore Nemetz and Peggy Hughes at the Pittsburgh Creative and Performing Arts School forbid him from moving to New York when he was 17.
"Train. Study. Respect the craft, there's not a lot of respect for what we do in America. People just think it's a thing that's natural," he said. "But if you want longevity, you need to get in a class and figure out what you're doing."

Porter's Broadway credits include "Miss Saigon," "Five Guys Named Moe," "Grease (all original cast)," "Smokey Joe's Cafe" and "Dreamgirls" (20th Anniversary Broadway Concert and LA Ovation Award). His off-Broadway credits include "Angels in America" (Signature Theatre) with fellow CMU alumni Zachary Quinto and Christian Borle.

He is starring as Lola in the Tony Award-winning "Kinky Boots," for which he won the 2013 Tony Award for Best Actor in a Musical.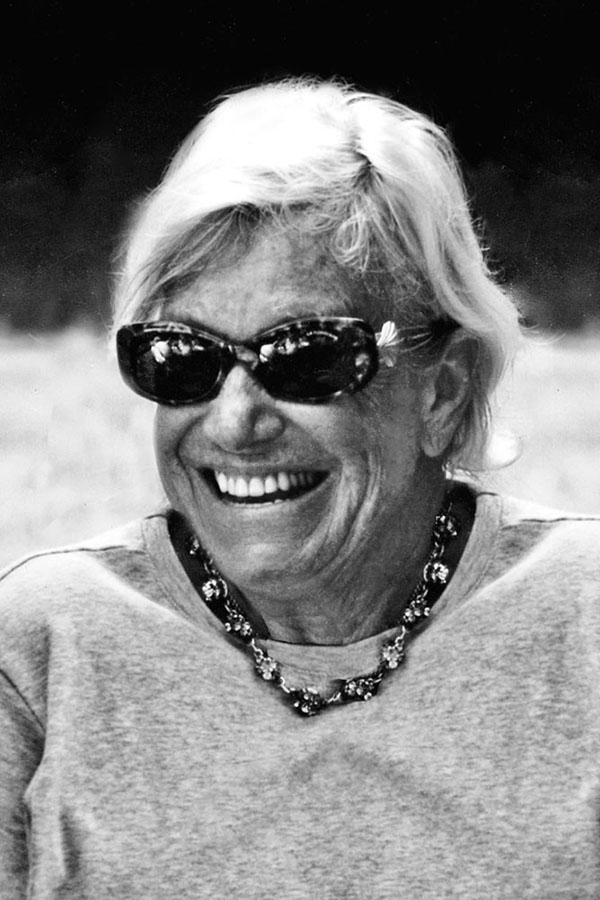 Ann Roth, College of Fine Arts 1953
Costume designer Ann Roth came to then Carnegie Institute of Technology because her best friend's mother attended the school. She said it wasn't until college that she met teachers who helped her explore the arts.

Henry Boettcher was the head of the Drama Department at the time. He directed "Ring Round the Moon" for which Roth designed the sets. Roth called him a man of extraordinary taste with a great eye.

"He guided me like I hadn't been before," she said, adding the entire creative department was very good. The faculty included Lloyd Weninger, Bes Kimberly, George Kimberly and Al Lehman.
After college she met Irene Sharaff, a costume designer of exceptional talent. Sharaff became Roth's mentor and helped her start a career that has spanned 60 years and continues to thrive.
Roth is credited in some 200 films and theatre productions. She received an honorary degree from Carnegie Mellon in 2000 and has been recognized by the university for alumni achievement. She won a Tony Award in 2013 for "The Nance" and won an Academy Award in 1996 for period costumes in "The English Patient." 
"The Designs of Ann Roth," which includes more than 100 renderings and photos of her work was released earlier this year by the United States Institute for Theatre Technology and is 
available online
.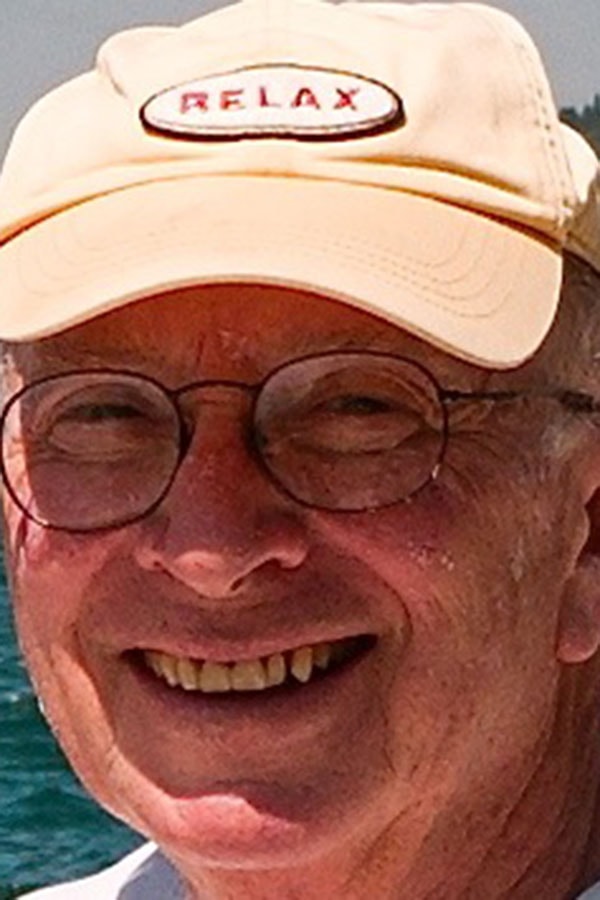 Mel Shapiro, College of Fine Arts 1961
Growing up in Brooklyn, Mel Shapiro would ride the subway into Manhattan and pay $2.85 to watch Saturday matinees on Broadway.

After high school, he joined the Army. While stationed in Japan, he directed for the English-speaking Tokyo Amateur Dramatic Club. 

"I had a roommate in the Army who knew I was very interested in the theatre," Shapiro said. "He had gone to Carnegie's business school. He suggested I go to Carnegie on the GI bill when I was discharged."

A nontraditional student with previous college credits, Shapiro received both bachelor's and master's degrees from the university in 1961. 

"By the time I got to Carnegie I was so full of myself I thought I knew everything," Shapiro said. "I have tremendous admiration for the way they put up with me. When I went into teaching, I tried to see myself in students and be very patient with them."
One of the teachers he credits for his career is the late Lawrence Carra. The two became friends after Shapiro graduated.

A practicing director and writer for many years, his teaching career started as a founding member of New York University's Tisch School of the Arts. Shapiro returned to Carnegie Mellon as head of the School of Drama and also was head of graduate acting and music theater programs at various times for the Theater Department at the University of California, Los Angeles. 

Shapiro won the 1972 Tony Award for Best Book of a Musical for "Two Gentlemen of Verona." He is also the recipient of the Obie, New York Drama Critics and Drama Desk awards. He is the author of the textbooks "The Director's Companion" and "An Actor Performs."