Register Your Syllabus with Canvas 
Instructors using Canvas are encouraged to register their own syllabi, using the Syllabus Registry link within the course navigation for their own course. Once registered, the syllabus is automatically copied into the Syllabus Registry.
Log onto Canvas at https://canvas.cmu.edu

Select your course site

Click on "Syllabus Registry" in left-hand navigation

Select the option where your syllabus resides:
- Canvas built-in "Syllabus" page
- Regular Canvas page
- File uploaded to your Canvas site

Choose your syllabus & then click "Save"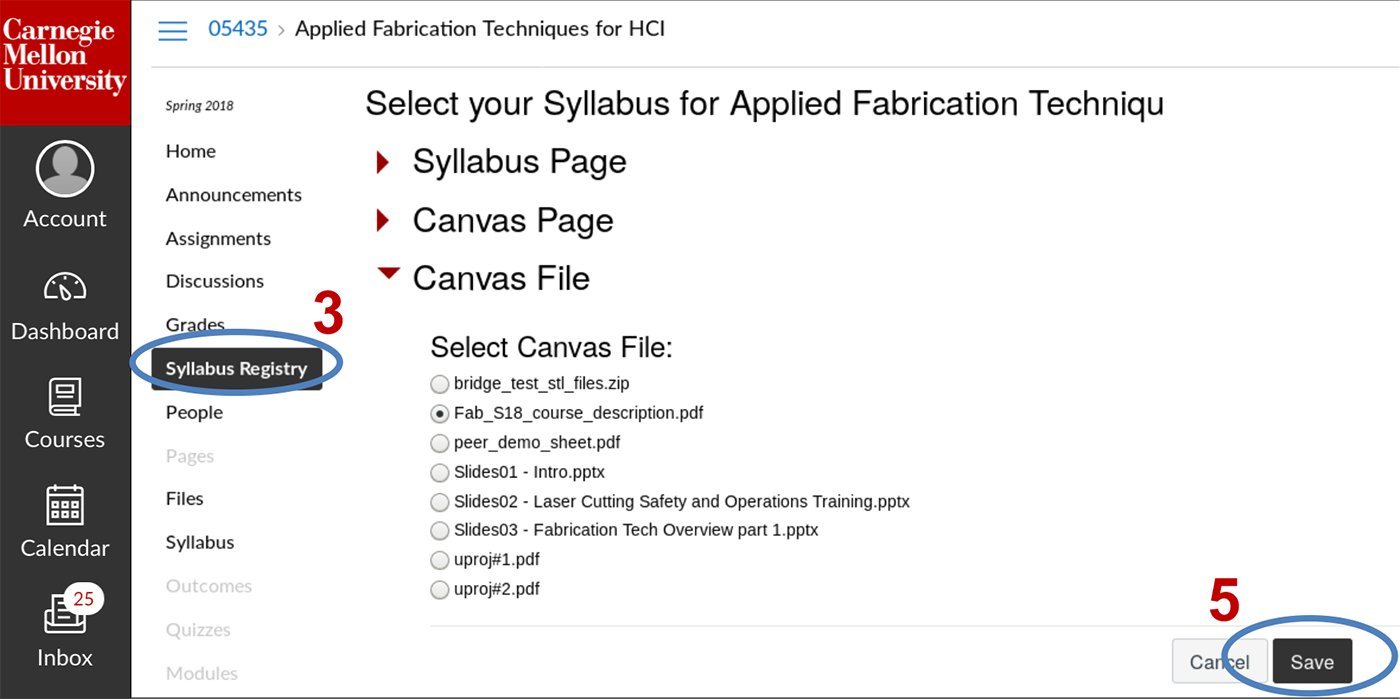 If you don't see the 
Syllabus
Registry
 link in your course site
You can enable the Syllabus Registry link in your course with the following steps:
Go to the Settings area of your course site.
Click the Navigation tab.

Scroll down to locate 

Syllabus

 

Registry

 in this list and click the three dots in its box. Select Enable.

Save your changes to this page.