Chamanzar and Grover Receive Professorships in ECE
February 03, 2021
Chamanzar and Grover Receive Professorships in ECE
The Department of Electrical and Computer Engineering (ECE) has announced the most recent faculty members to receive a professorship. As the highest academic award a university can bestow on a faculty member, professorships are reserved for those who show continued contributions in their field.
Professorships are established to support a particular faculty member or a field of research, both of which are critical to maintaining world-class quality education and research. Contributions are used to help faculty members pursue a specific field of study, provide funding for graduate student involvement, purchase equipment, or travel to share their research. 
Of the seven faculty members to receive professorships in ECE in 2021, two are also members of the Neuroscience Institute, Maysam Chamanzar and Pulkit Grover.
---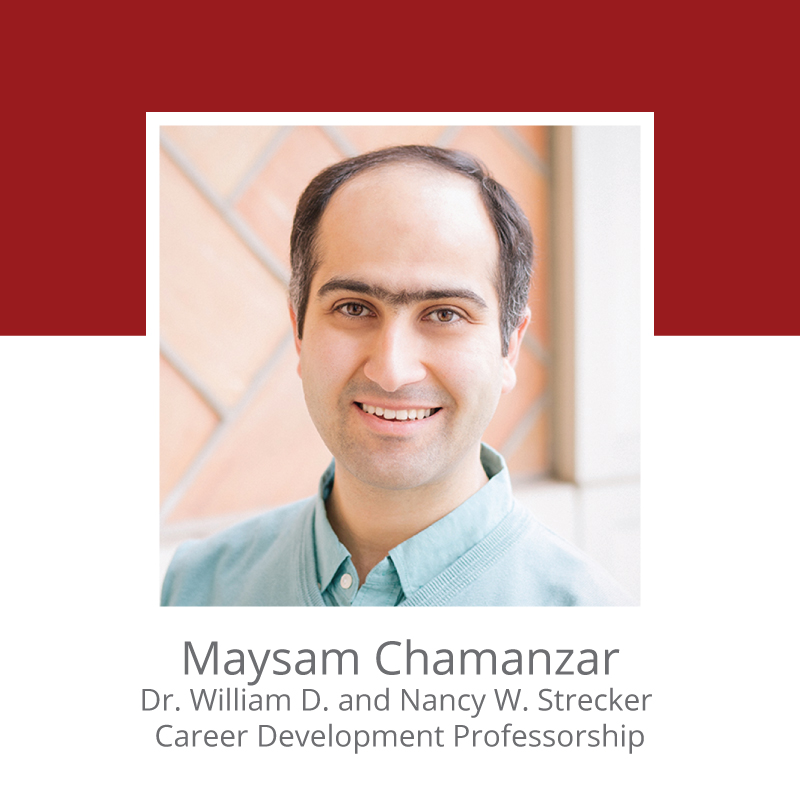 Maysam Chamanzar
Strecker Development Chair

William Strecker and his wife, Nancy generously endowed Carnegie Mellon University with the Dr. William D. and Nancy W. Strecker Early Career Professorship. Through the professorship, they hope to further the university's excellence by supporting the most exceptional professors early in their careers.

Chamanzar's active areas of research are at the interface of Photonics, BioMEMs, and Neuroscience. Using basic principles of physics and advanced engineering techniques, Chamanzar is designing and implementing novel devices and methods to address outstanding needs in biology and medicine.
---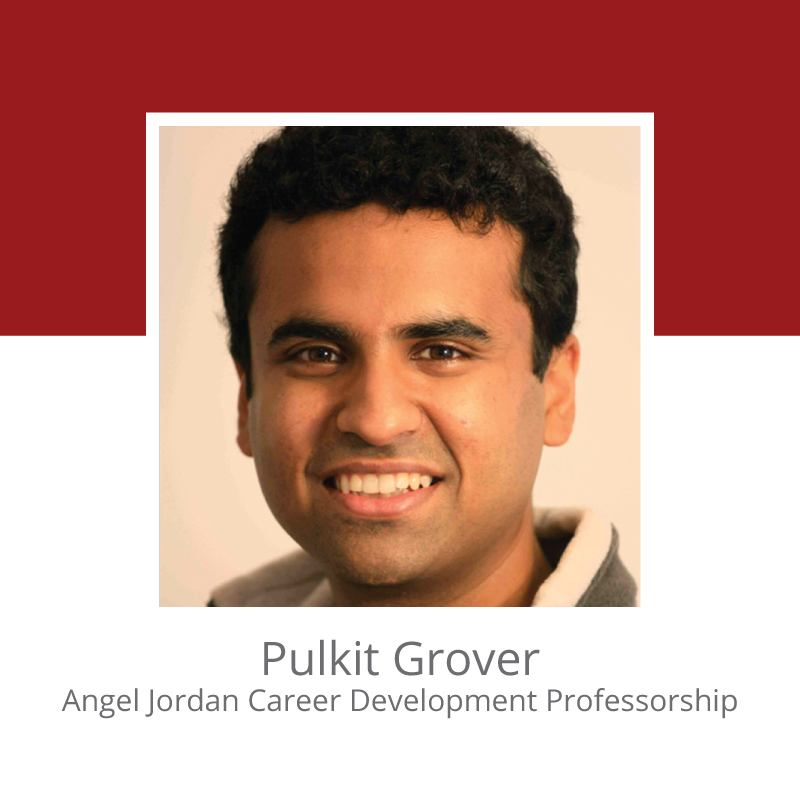 Pulkit Grover
Angel Jordan Career Development Professorship

The Department of Electrical and Computer Engineering created the Angel Jordan Early Career Professorship to honor and celebrate the undeniable impact that Angel Jordan (former electrical and computer engineering professor, College of Engineering Dean, and University Provost) has had on Carnegie Mellon University and the College of Engineering. Throughout his career, Angel Jordan helped transform Carnegie Mellon University into a world-class educational and research institution.

Grover's main contributions to science are towards developing and experimentally validating a new theory of information (fundamental limits, practical designs) for efficient and reliable communication, computing, sensing, and control by incorporating novel circuit-energy models and developing new mathematical tools for information flow analyses.
---