Moneythink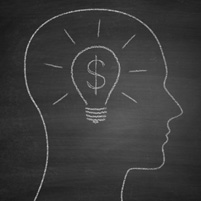 Some lessons are learned the hard way.

But Carnegie Mellon University students think financial management shouldn't be one of them.

That's why they've joined Moneythink, a national movement of college students who are teaching high school students about personal finance.

"The best part about serving as a mentor is the moment I see a concept 'click' for one of my students," said Anusha Kukreja (DC'16), president and co-founder of Moneythink CMU with Satvika Neti (CMU'16) and Jillian Ward (DC'16).

Moneythink provides its 30 college-based chapters with a yearlong curriculum focused on pathways to earning money, spending money mindfully, saving money and using financial products — such as bank accounts, debit and credit cards, checks and loans — safely.
The national organization was recognized in 2012 through the White House Campus Champions of Change Challenge as one of the most promising social innovations for the future of the United States.

"Our Carnegie Mellon University chapter launched just a year ago and has become one of our most outstanding Moneythink chapters," National Program Director Kara Zucker said. "The chapter's leadership team has gone up and beyond in providing detailed feedback for curriculum improvement and suggestions for launching our Moneythink Mobile application. They have set an example for our developing chapters across the country."

More than 40 mentors visit 10 Pittsburgh sites each week, including classrooms and after-school programs in Pittsburgh Public Schools and at Urban Pathways Charter School.

CMU is home to the only Moneythink chapter working with young adults who are in or have aged out of foster care, as well as students with learning disabilities. CMU students are helping young adults served by the Ward Home Inc. and The Bridge of Pittsburgh on their paths to independent living, while those engaging with Pittsburgh Public Schools' Start on Success Program are contributing to its mission of increasing the career potential of students it serves.

Chris Edmonds, school counselor at Urban Pathways' Office of College Readiness, knew Moneythink would be successful at his school, judging from attendance at its first session.

"Our students vote with their feet. We had 40 to 50 kids who made the time to stay at school until 5 p.m. the day of our Homecoming dance," Edmonds said.

He believes Moneythink's model of matching high school students with near-peer mentors has been particularly effective.

"The CMU students are communicating in a language my students understand, and they're giving credibility to types of things people my age are trying to teach them," Edmonds said.

Mentors customize and teach lessons through small group discussions, interactive games and pop culture references. They begin with goal setting and budgeting.

"One of my mentees mentioned he's working at a restaurant, and he talked about how the techniques I taught him are helping him to save up to buy his mother a Christmas gift," Varun Singh (S'18) said.

In addition, they discuss the first major financial commitments teens may encounter, such as buying a car (don't forget to set aside money for insurance, gas and maintenance) and pursuing post-secondary education.

Yash Maheshwari (DC'18) said many students had misconceptions about money prior to being involved in the program. Some thought credit cards provided their owners with "free money," while others thought their favorite sports stars and musicians were immune to the consequences of making poor financial decisions.

Moneythink members represent majors across the university, from business administration and chemical engineering to international relations and politics. That's one of the reasons the group was among the first recipients of funding from CMU's ProSEED/Crosswalk grant program, which supports fresh ideas that cross boundaries within and outside of the university. Kathleen Conway, assistant director of undergraduate economics at the Tepper School of Business, advises the chapter, which also receives support from CMU's Leonard Gelfand Center for Service Learning and Outreach.
Related Links: ProSEED | Tepper School of Business | Gelfand Center | Moneythink
---