Churchill Scholar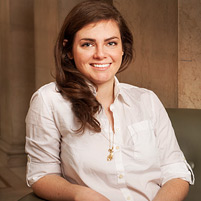 Judy Savitskaya
Carnegie Mellon University senior Judy Savitskaya, a computational biology major and Science and Humanities Scholar, is one of 14 students nationwide to receive a 2012 Churchill Scholarship.

The scholarship funds a year of postgraduate study at the University of Cambridge in England.

The Churchill Scholarships are one of the most prestigious awards for studying abroad in the United Kingdom.

This is the third consecutive year that a student from CMU's Mellon College of Science has been among the Churchill Scholarship winners. Savitskaya follows Swati Varshney in 2010, and Rebecca Krall in 2011.

Additionally, Courtney Ondeck, a student in the College of Engineering, received the scholarship in 2008. Prior to the recent string of winners, only six CMU students received a Churchill Scholarship since the program began in 1963.

"I really love studying abroad," said Savitskaya, who spent a semester studying at Universidad Antonio de Nebrija in Madrid, Spain. "The Churchill Scholarship is a great opportunity for me to do science in another country before I start my doctoral training in the United States."

The 21-year-old from Fair Lawn, N.J., will study in the School of the Biological Sciences at Cambridge, where she will pursue a Master of Philosophy in Plant Sciences and conduct research in synthetic biology, a field in which scientists design and construct new biological parts and systems.

The Winston Churchill Foundation of the United States offers the scholarships to outstanding American students who wish to pursue graduate studies in engineering, mathematics or the sciences at the University of Cambridge.

The scholarship, which is worth about $50,000, pays for a year of tuition, fees, living expenses and travel.

"Judy is a truly exceptional student who exemplifies much of what makes Carnegie Mellon students special. She is a deep and interdisciplinary thinker working at the interface between fields and has demonstrated remarkable intellectual maturity and ability," said Nathan Urban, the Dr. Frederick A. Schwertz Distinguished Professor of Life Sciences and head of the Department of Biological Sciences.

"Going to Cambridge will give her the opportunity to work in the incredibly exciting new field of synthetic biology. I am very excited to hear about the work that she will do and the experiences she will have."

As a computational biology major with a concentration in neural computation, Savitskaya has studied how networks of neurons in the brain work by designing virtual networks and simulating their behavior.

This work sparked her interest in synthetic biology, which she will study when she joins Jim Haseloff's research group at Cambridge.

"Dr. Haseloff is really active in synthetic biology — teaching classes, coaching a team, making resources available on his website. I think working with him is going to be such a great educational experience," Savitskaya said.
Related Links: Read the press release | Fellowships & Scholarships Office
---