Energy Innovation Gets $30M Gift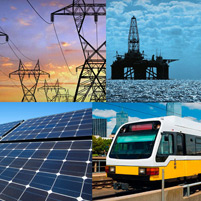 Professors and researchers at Carnegie Mellon University are working together across disciplines to solve the world's toughest energy challenges.

And now a $30 million gift from the Richard King Mellon Foundation will propel their activities aimed at improving energy efficiency and developing new, clean, affordable and sustainable energy sources.

The gift is the largest private foundation grant in CMU's history.

"We are deeply grateful to the Richard King Mellon Foundation for this generous gift," said CMU President Jared L. Cohon. "Developing sustainable energy solutions is of fundamental importance for America and the world, and this gift will play a key role in helping the Scott Institute solve some of our most important energy challenges."

Funds from the gift will be used to support various energy research projects, faculty and student recruitment and the building of the Sherman and Joyce Bowie Scott Hall, which will house the institute.

The gift follows the Richard King Mellon Foundation's previous record-setting $25 million grant to CMU in 2007 to fund life sciences initiatives.

Supporting teams of CMU engineers, scientists, economists, architects, policy specialists and others, the institute is tackling a range of issues. Among them:
developing more efficient energy solutions that reduce carbon emissions;
smart grid technology to enable the use of large amounts of variable wind and solar power; and
new advanced materials and processes to produce and store energy, increase efficiency and reduce waste.
"Carnegie Mellon's work in the energy sector is distinct because it combines technology with policy-focused research," said Scott Institute Director Granger Morgan, the Thomas Lord Professor of Engineering and head of CMU's Department of Engineering and Public Policy.

"This approach allows us to create strategies that provide incentives to the private energy sector to advance reliable solutions with a minimal impact on the environment."

The announcement of the gift coincides with a CMU symposium on shale gas and its implications for regional manufacturing. The event features a series of expert panel discussions, spanning industrial development, natural gas for transportation and environmental impacts.

The symposium, moderated by David A. Dzombak, the Walter J. Blenko Sr. University Professor of Environmental Engineering and faculty director of the Steinbrenner Institute for Environmental Research and Education, falls on the heels of the Scott Institute's release of a new policymaker's guide indicating the critical need for a government-university-industry research initiative focused on the issue of shale gas and environmental protection. CMU researchers visited Capitol Hill in March to encourage U.S. national, regional and state officials to establish the initiative.   

Cohon will kick off the symposium with an overview of the topic, followed by a series of expert panel discussions spanning industrial development, natural gas for transportation and the environmental impacts.
Related Links: Read press release | Scott Institute for Energy Innovation | Our Energy Experts | Symposium Launches Energy Weekend | Sherman and Joyce Bowie Scott Hall | Environment at CMU
---