CMU Helps Form Video Game Alliance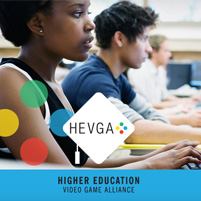 Carnegie Mellon University's Drew Davidson is among the players heading the Higher Education Video Game Alliance announced earlier this month.

The Alliance will provide a platform to showcase the critical role video game programs are playing in educating and preparing students for the 21st century workforce.

"There's a plethora of universities in this space now, but people are starting to think about how we can coordinate to address larger issues," said Davidson, who directs the Entertainment Technology Center (ETC).

The goals include working to share and highlight best practices, publish research, initiate and strengthen industry connections, and educate and engage policymakers and the media.

"Video game research and design programs across top colleges and universities around the world are working on the cutting-edge of this field. I welcome other charter members to The Alliance — which currently represents a geographically diverse cross-section of the most prestigious programs — so that we can further develop this new organization and aim to present a cohesive voice spotlighting this very meaningful work," said Constance Steinkuehler, executive director of The Alliance and former senior policy analyst in the White House Office of Science and Technology Policy.

The first-of-its-kind alliance will be led by and open to university faculty, directors of game design programs, departmental heads and other university leadership.

"The Alliance is more important than ever because game design skills are an increasingly critical part of driving innovation across numerous sectors of the economy," said Michael D. Gallagher, president and CEO of the Entertainment Software Association (ESA).

The founding and executive committee members include Davidson; Steinkuehler, associate professor and co-director of the University of Wisconsin-Madison Games+Learning+Society center; Tracy Fullerton, associate professor and director of USC Games at the University of Southern California; Andrew Phelps, professor and director of the Rochester Institute of Technology Center for Media, Arts, Games, Interaction and Creativity; and Katherine Isbister, associate professor and director of the Game Innovation Lab at New York University.

"Game development programs are growing the next generation of America's STEM leaders: providing excellent career training, serving as incubators for game design and technology innovation, and advancing state of the art game research," said Mark DeLoura, senior adviser for digital media at the White House Office of Science and Technology Policy. "Efforts to increase the connections between educators and professional game developers will help to further strengthen American competitiveness by enhancing the collective power of these programs."

For decades, CMU has been at the cutting edge of arts and technology. The ETC offers a two-year Master of Entertainment Technology degree at the intersection of technology, art and design.

Offerings and activities in the areas of media design and intelligent environments at CMU are being expanded through the Integrative Design, Arts, and Technology (IDeATe) network. This fall, students will have the opportunity to pursue Game Design as an undergraduate concentration.
Related Links: Higher Education Video Game Alliance | Entertainment Technology Center | Integrative Design, Arts, and Technology network
---