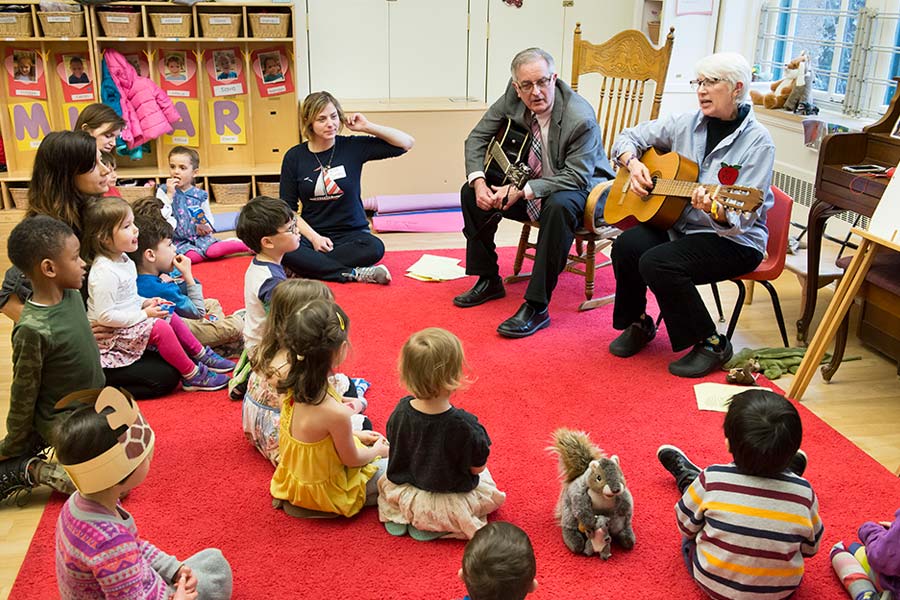 July 30, 2018
Children's School Attracts Generations of Families
Good memories bring parents back to Carnegie Mellon University 's Children's School, a laboratory school for ages 3 to kindergarten.
"When I returned with my son, the colors of the rooms and the smell of the space were the same as when I was a child. Then I saw Jean Bird and knew she had been my teacher, and she remembered me," Ayça Akin said.
A Children's School alumna, Akin had been a designer and creative director living in New York City five years ago. She applied for her son to attend the Children's School soon after deciding to move back Pittsburgh. Her second child will start this fall.
Legacy families—those who have enrolled more than one generation—are common at the Children's School, which turns 50 years old this year.