September 24, 2020
Pandemic Safety Initiative, Ongoing Testing & Case Numbers
Dear Members of the Carnegie Mellon University Community:
We are now close to the one-month mark since the start of the fall semester. We recognize and appreciate your continued commitment to our shared responsibility as well as your participation in our numerous mitigation strategies, all of which are helping us maintain a healthy path forward.
Pandemic Safety Initiative
As we progress through the academic year, I wanted to remind everyone of two voluntary roles that were created to support our COVID-19 Risk Mitigation Strategy. Community Pandemic Safety Ambassadors (CPSA) and Pandemic Safety Officers (PSO) comprise the Pandemic Safety Initiative and provided a foundation to the many Return to Campus plans that have been implemented over the past months. All CPSAs and PSOs receive training through Environmental Health and Safety (EHS) and serve as resources to the CMU community, providing critical assistance in our virus mitigation efforts.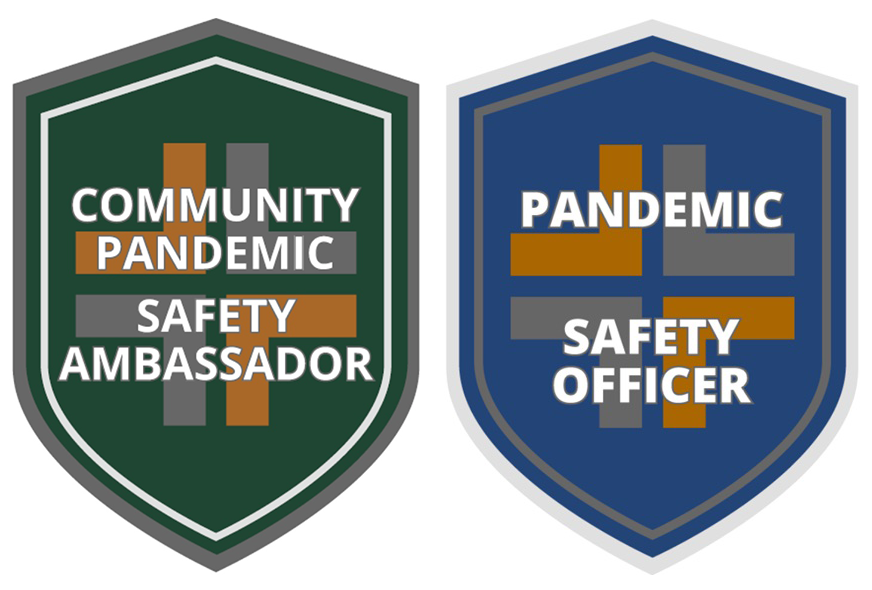 The more recently added CPSAs are an extension of the Pandemic Safety Officer role, which was created in early June. Community Pandemic Safety Ambassadors serve a broader constituency beyond a laboratory or specific department space. Whether it is monitoring pedestrian traffic flow in common areas/classrooms, identifying additional signage or cleaning service needs throughout a building, or providing facial coverings and hand sanitizer to community members in need, CPSAs serve as the eyes and ears of the university during these challenging times. There are nearly 80 Ambassadors trained and supporting CMU's efforts in addition to their regular university job responsibilities, and we now have over 500 Pandemic Safety Officers trained and monitoring the return plans for their laboratories and departmental spaces.
Ongoing Testing
Asymptomatic arrival testing of enrolled students located within the Pittsburgh area has been completed with results from 5,686 asymptomatic tests and 34 students testing positive for the virus (a 0.59% positivity rate). We have also completed our first week of random sample testing with no positive cases among 265 test results returned. It is important to remember that a single negative test result at any given point in time should not reduce vigilance. With any diagnostic test, there is the potential for false negatives or false positives, and COVID testing capabilities continue to evolve and improve. We highly encourage you to diligently utilize the daily symptom assessment, maintain physical distance, and wear a face covering both on and off campus to help protect your fellow Tartans and community neighbors. We are Tartans, All In. Everywhere!
CMU Cases and Testing Reports
CMU case numbers are updated every business day on the COVID-19 dashboard. Asymptomatic testing reports are updated weekly. Any positive cases from asymptomatic testing will be included in CMU case numbers when they are updated each business day.
We're off to a great start. Let's continue to work together to limit the spread of COVID-19 to sustain our progress and continue to enjoy the benefits of our CMU campus throughout the coming months.
All the best,
Daryl Weinert
Chief of Staff and Vice President for Strategic Initiatives
COVID Coordinator