October 07, 2020
Tartans, All In; PA Commonwealth App; Updates on Testing & Case Numbers
Dear Members of the Carnegie Mellon University Community:
We are now into the second month of the fall semester and remain cautiously optimistic about our progress. As President Jahanian said in his message to campus yesterday, "Thank you, and let's keep it up!" As we continue to gain comfort in our new routines, please remain vigilant and practice responsible behaviors as we experience colder temperatures and the advent of flu season.
Complete your daily self-assessment;
Maintain physical distancing;
Wear a mask; and
Wash your hands often!
Our collective goal is to reduce the spread of COVID-19 and to live A Tartan's Responsibility both on and off campus by maintaining the aforementioned behaviors. We are Tartans, All In. Everywhere!
On-Campus Services
Campus has and will continue to look and operate differently during our current posture. But most campus services are still available remotely and/or in person with modified operating hours. 
As a reminder, eating and drinking are prohibited within classrooms. However, several on-campus dining options remain open. The seating as currently configured in dining areas can all be used, as long as it maintains at least 6 ft. distance between seats.
PA Commonwealth App
The Pennsylvania Department of Health has developed the COVID Alert PA app. This official app utilizes the Exposure Notification System and is available for download in both the Apple and Google stores.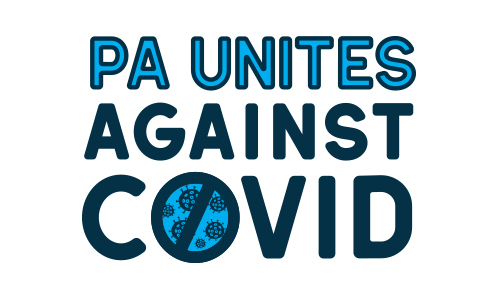 After the app is downloaded to your smartphone, you can opt-in to receive alerts if you have had a potential exposure to someone who tested positive for COVID-19. The app protects privacy and personal information and gives users easy access to the latest facts and figures about COVID-19 in Pennsylvania from the PA Department of Health's data dashboard.
Testing and Case Number Updates
Asymptomatic arrival testing of enrolled students located within the Pittsburgh area has been completed with results from 5,686 tests showing 34 students testing positive for the virus (a 0.59% positivity rate). Additionally, we have completed three weeks of random sample testing with no positive cases among 1,362 test results returned.
CMU case numbers are updated every business day on the COVID-19 dashboard. Asymptomatic testing reports are updated weekly as results are compiled. Any positive cases from asymptomatic testing will be included in CMU case numbers when they are updated each business day.
Lastly, as we were preparing this update, PA Governor Tom Wolf announced adjustments to limits on both indoor and outdoor gatherings across the state. We are currently reviewing the new guidelines and will share any impacts on the operations of our campus in the future.
Thanks to all of you for your continued hard work, sacrifices and observation of mitigation protocols. Stay focused and continue to take each day as it comes. Already we have accomplished a lot, but our journey is not over. Let's all continue to do our part so we can enjoy the rest of the fall semester.
All the best,
Daryl Weinert
Chief of Staff and Vice President for Strategic Initiatives
COVID Coordinator