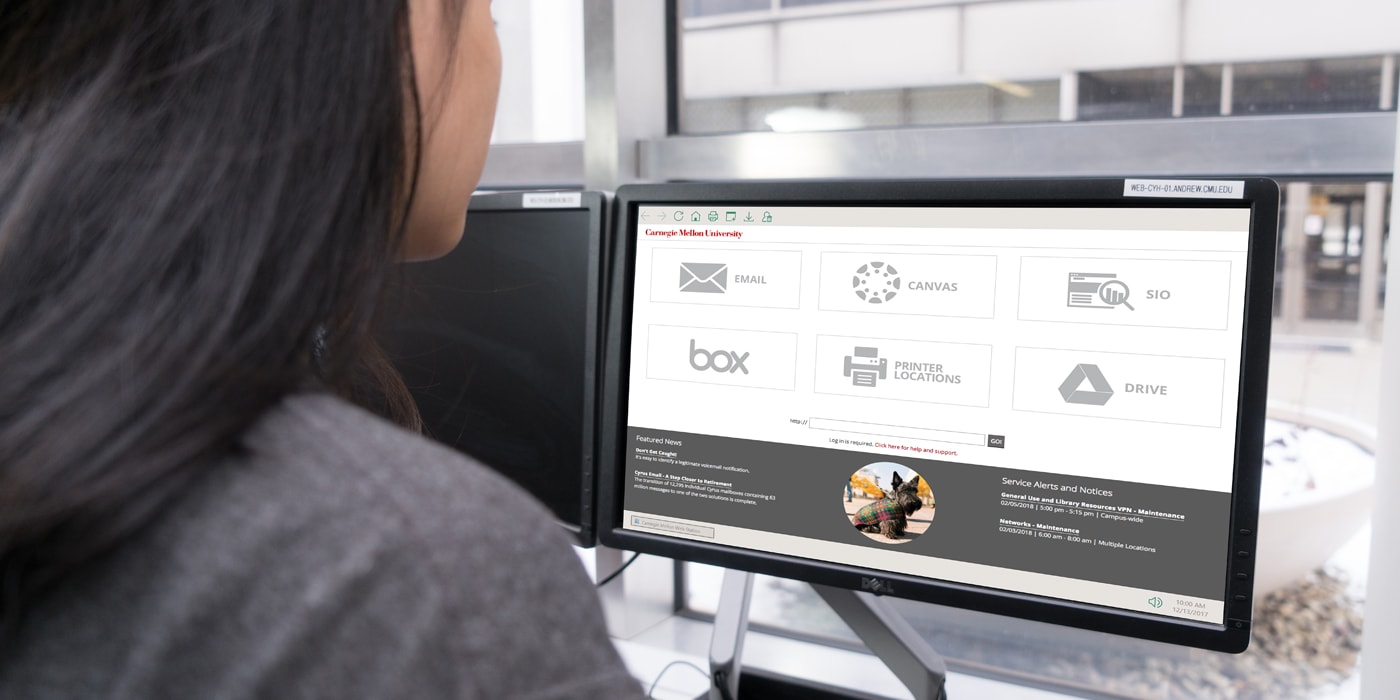 March 16, 2018
A New Look for Web Stations
Over spring break, Web Stations around campus received a new look.
Students, faculty and staff utilize these on-the-go computers on a daily basis. Web Stations offer a fast way to print a document, read email, check assignments and more. The new modern look matches the university's web style and provides quick access to the most requested services like: email, Canvas, SIO, Box, Printers and Drive.
You'll also find links to Help and Support, as well as the most recent Computing Services alerts and feature stories.
Feedback from our student population guided the selection of the icons and top services.