College Teaching Awards
The College Teaching Awards honor exemplary teaching by faculty members within the seven colleges at Carnegie Mellon. Each college selects their own recipient(s) based on specific criteria and they are chosen throughout the academic year, depending on the college's award cycle. The most recent awardees are again recognized at the Celebration of Education Award Ceremony.
2020-2021 Award Recipients
College of Engineering
Benjamin Richard Teare Teaching Award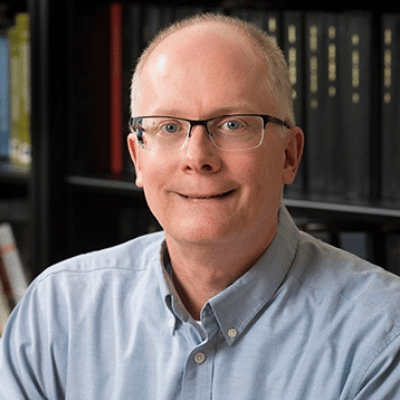 Robert D. Tilton
Chevron Professor of Chemical Engineering, Department of Chemical Engineering and Department of Biomedical Engineering
Dr. Robert Tilton is Chevron Professor of Chemical Engineering and Professor of Biomedical Engineering by Courtesy at Carnegie Mellon University. His degrees are from the University of Delaware (B.Ch.E., 1986) and Stanford University (M.S., 1987, Ph.D., 1991), and he was a postdoctoral scholar in the Chemistry Department of the Royal Institute of Technology in Stockholm. He researches dynamic and equilibrium properties of solid and fluid interfaces in complex fluids. He is a Fellow of the American Chemical Society and the American Institute for Medical and Biological Engineering and an Editor of Colloids and Surfaces A: Physicochemical and Engineering Aspects.
College of Fine Arts
Henry Hornbostel Teaching Award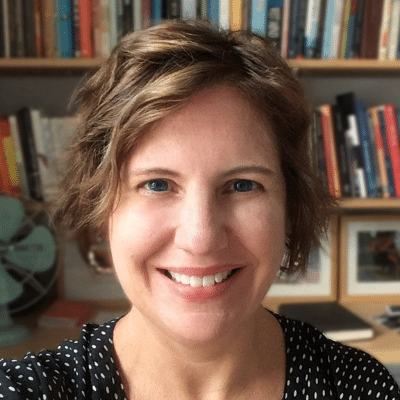 Stacie Rohrbach
Associate Professor and Director of Graduate Studies, School of Design
Stacie Rohrbach is an Associate Professor and Director of Graduate Studies in the School of Design. She teaches undergraduate, masters, and doctoral students through studio- and seminar-based courses and regularly advises thesis projects. Prior to becoming the Director of Graduate Studies, Ms. Rohrbach played a significant role in the design and implementation of the School's current curriculum that was launched in 2014, which spans all of its degree programs. She also served as the School's Communication Design Chair from 2013-2019. Ms. Rohrbach's research, which stems from the study of communication, information, and interaction design, and a keen interest in perception and cognition, focuses on design for learning in formal and informal settings and explores the integration of design pedagogy into professional and general education contexts. She actively works with student teams and project sponsors, applying learning theories to contemporary challenges. Ms. Rohrbach and her collaborators leverage design to gain the attention of learners, motivate them to engage in experiences, and aid their memory and application of lessons learned in ways that are enjoyable and meaningful. Her recent projects include a focus on teaching financial well-being, chronic illness management, environmental mindfulness, math and science concepts, and fundamental communication skills. Ms. Rohrbach's projects have been supported by National Science Foundation, Qatar National Research Foundation, Fine Foundation, Institute of Education Science, and Carnegie Mellon University ProSEED grants, and have received corporate sponsorship from PNC Bank, the Carnegie Museum of Natural History, and UPMC Health Plan, Inc. Ms. Rohrbach publishes her work in international journals and conference proceedings, presents at national and international design and education conferences, conducts curriculum design and implementation workshops with educators and administrators across the country, runs executive education sessions, and integrates her inquiry and discoveries into her courses. Ms. Rohrbach has developed three courses for the School of Design that speak directly to her strength in design for learning, which include 'Information, Interaction, and Perception', 'Designing Experiences for Learning', and a doctoral-level course, 'Teaching Design II'. Ms. Rohrbach earned a BFA in graphic design from Carnegie Mellon University and a MGD from North Carolina State University. Ms. Rohrbach was a member of the AIGA Design Educators' Community steering committee from 2007 to 2011 and served as its vice-chair for three years. In additional to her national contributions to the field, Ms. Rohrbach applies her strengths in course planning and implementation to the design of rubrics and syllabi that serve as models for the School and university.
Dietrich College of Humanities and Social Sciences
Elliott Dunlap Smith Award for Distinguished Teaching and Educational Service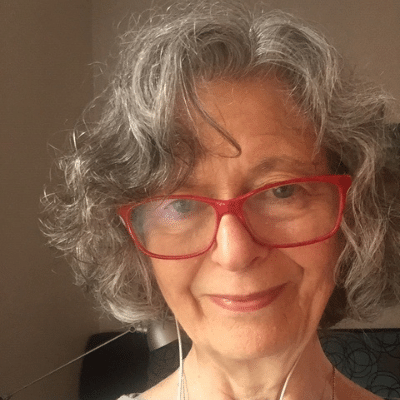 Kristina Straub
Professor of Literary and Cultural Studies, Department of English
Dr. Kristina Straub is Professor of Literary and Cultural Studies at Carnegie Mellon University where she teaches eighteenth-century British studies, theatre and performance studies, gender studies, and sexuality studies. Over the course of her 33 years at Carnegie Mellon, she has taught every level of student from first year to dissertating Ph.D, from undergraduate English majors, and from masters and doctoral students in Literary and Cultural Studies and Rhetoric, to a wide variety of students in the arts and sciences across the campus. Her teaching and research speak to and enrich each other.  She is the author of several books on eighteenth-century British literature and culture as well as numerous articles on eighteenth-century theatre, sexuality, and gender.  Beyond traditional scholarship in her field, she has worked to bring humanities research to broad, nonspecialist audiences.  She co-curated the exhibition "Will & Jane: Shakespeare, Austen, and Literary Celebrity" at the Folger Shakespeare Library in Washington, D.C. with University of Texas at Austin professor Janine Barchas, and with Wendy Arons of the School of Drama, she co-curated "Drama Queens," a deliciously raucous evening of performances by feminist performance artists. Her research also speaks to enriching classroom teaching resources and she has co-edited two innovative anthologies of eighteenth-century drama (with Misty Anderson and Daniel O'Quinn) for Routledge Press.  Her current scholarly project, a book entitled "Public Knowledge and the Problem of Inclusion in Eighteenth-Century British Commercial Entertainment" examines archival evidence of how theatre and other forms of popular entertainment contributed to public education in literature and the sciences. As an Associate Dean of Dietrich College, she worked to improve first year education through the Freshman Seminar Program, led efforts to create a Humanities Scholars Program and a new college core curriculum, and aided in restructuring the college Advising office.  As Director of Literary and Cultural Studies, she led the initiative to create a successful new major in Literary and Cultural Studies, and she served as chief advisor for Dietrich's Gender Studies Minor for 20+ years.
Heinz College of Information Systems and Public Policy
Martcia Wade Teaching Award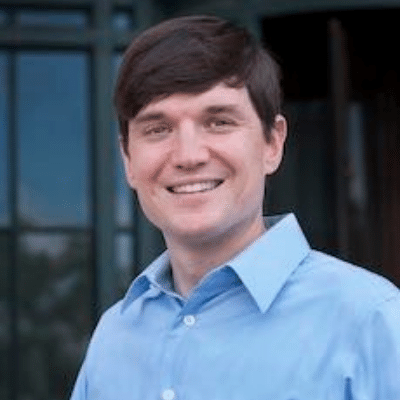 Brian Kovak
Associate Professor of Economics and Public Policy
Dr. Brian Kovak is an Associate Professor of Economics and Public Policy at Carnegie Mellon University's Heinz College of Information Systems and Public Policy. He received a Ph.D. in Economics from the University of Michigan, a Master of Public Administration from Indiana University, and a B.S. in Computer Engineering from Penn State University. Dr. Kovak's research examines the economic effects of international trade, migration, and technological change on labor markets.  His research has been published in leading journals such as the American Economic Review, Review of Economics and Statistics, American Economic Journal: Economic Policy, and Demography.  Kovak is a Faculty Research Fellow at the National Bureau of Economic Research as well as a Research Fellow of the Institute for the Study of Labor (IZA). In 2014, Dr. Kovak was awarded the IZA Young Labor Economist Award for the best peer-reviewed journal publication in labor economics by authors under age 40.
Mellon College of Science
Julius Ashkin Teaching Award
The 2020-2021 award recipient will be announced in late April 2021.
School of Computer Science
Herbert A. Simon Award for Teaching Excellence
David P. Woodruff
Associate Professor of Computer Science
Dr. David Woodruff has been an associate professor at Carnegie Mellon University in the Computer Science Department since 2017. Before that he was a research scientist at the IBM Almaden Research Center, which he joined in 2007 after completing his Ph.D. at MIT in theoretical computer science. His research interests include data stream algorithms, distributed algorithms, machine learning, numerical linear algebra, optimization, sketching, and sparse recovery. He is the recipient of the 2020 Simons Investigator Award, the 2014 Presburger Award, and Best Paper Awards at STOC 2013, PODS 2010, and PODS, 2020. At IBM he was a member of the Academy of Technology and a Master Inventor.
Tepper School of Business
MBA George Leland Bach Excellence in Teaching Award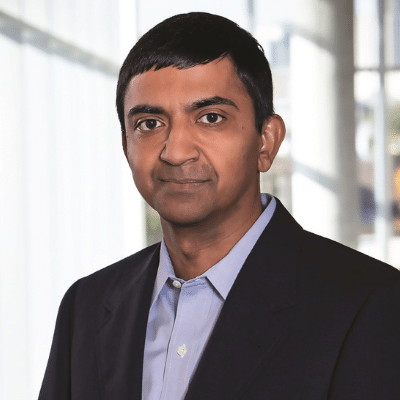 R. Ravi
Andris A. Zoltners Professor of Business
Professor of Operations Research and Computer Science
Dr. R. Ravi is Andris A. Zoltners Professor of Business, and Professor of Operations Research and Computer Science at Carnegie Mellon University. Dr. Ravi received his bachelor's degree from IIT, Madras, and Master's and doctoral degrees from Brown University, all in Computer Science. Dr. Ravi has been at the Tepper School of Business since 1995 where he served as the Associate Dean for Intellectual Strategy from 2005-2008, and Chair of the Future Educational Delivery Committee that launched the online hybrid Tepper MBA in 2013. Dr. Ravi's research interests are in models and methods for discrete optimization, and applications in the intersection of business and technology, where he has co-authored two books, over 150 publications, and has a h-index of over 50. Dr. Ravi is interested in networks and their effects in business, a subject on which he introduced a new MBA class for which he won the George Leland Bach teaching award selected by the MBA students in 2013. He is also interested in customer-centric marketing and how to accomplish this using optimization methods on large data sets, on which he co-developed another new MBA class and co-authored a book. He recently designed and launched new courses on end-to-end business analytics to masters and undergraduate students.
Richard M. Cyert Teaching Award in the B.S. Economics Program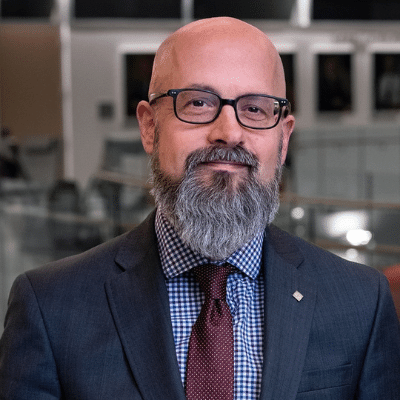 Christopher Sleet
H.J. Heinz Professor of Economics
Dr. Chris Sleet is H.J.Heinz Professor of Economics at the Tepper School of Business, Carnegie Mellon University. He received his B.A. in economics from Cambridge University, UK, an MSc from the London School of Economics, and his Ph.D. from Stanford University. Dr. Sleet's research focuses on policy design topics at the intersection of public finance and macroeconomics. It analyzes the policy tradeoff between insurance provision to those negatively impacted by economic change and the maintenance of incentives for such change. His recent work explores the implications of technical change for income tax design, the scope for welfare improving location-based tax policy, the design of social care for an aging population, and the optimal tax treatment of (superstar) CEO's. Dr. Sleet has published his research in leading economics journals like the American Economic Review, Econometrica, and the Review of Economic Studies. He is co-editor of the Carnegie-Rochester-NYU Conference Series on public policy and was previously Associate Editor at the Journal of Monetary Economics and Associate editor at Quantitative Economics. He has led the Inclusive Growth and Prosperity Initiative at the Tepper School of Business and was head of Economics at CMU from 2014-2019. He has taught many classes in economics over his career and is currently privileged to teach Principles of Macroeconomics and Intermediate Macroeconomics to CMU's outstanding undergraduates.
2019-2020 Award Recipients
College of Engineering
Benjamin Richard Teare Teaching Award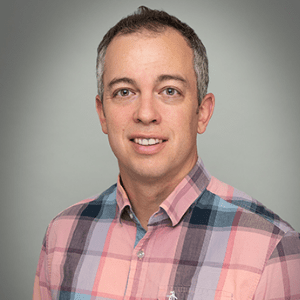 Jonathan Malen
Professor, Mechanical Engineering 

Dr. Jonathan Malen seeks fundamental understanding of thermal transport processes from atomistic to macroscopic scales in advanced materials and technologies. The Malen Laboratory leverages ultrafast laser techniques, micro/nanofabrication, and thermal imaging approaches to measure thermal properties and processes. Recent projects are related to thermal management in high powered electronics (e.g. GaN and Ga2O3), thermal imaging in advanced manufacturing processes, evaporative cooling in nanoscale menisci, and phonon transport in organic-inorganic materials (e.g. superatomic crystals, organic perovskites, liquid metal composites). Dr. Malen teaches undergraduate courses in thermal sciences and graduate courses that explain heat and charge transport in terms of the underlying solid state physics.
Dr. Malen is a recipient of the Benjamin Richard Teare Teaching Award (2019) and the David P. Casasent Outstanding Research Award (2016) at Carnegie Mellon, the ASME Bergles-Rohsenhow Young Investigator Award in Heat Transfer, the Army Research Office Young Investigator Award (2014), the National Science Foundation CAREER Award (2012), and the Air Force Office of Scientific Resarch Young Investigator Award (2010). He came to Carnegie Mellon in 2009 after receiving his Ph.D. in mechanical engineering from UC Berkeley (2005-2009), his MS in nuclear engineering from MIT (2002-2003), and his BS in mechanical engineering from the University of Michigan (1996-2000).
College of Fine Arts
Henry Hornbostel Teaching Award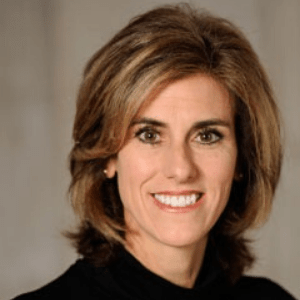 Carla LaRocca
Associate Teaching Professor, School of Music
Carla LaRocca is a native of Ann Arbor, Michigan, where she began her musical studies at the age of six with her father, Anthony LaRocca, a former New Orleans jazz pianist. She later studied with Natalie Matovinovic, Charles Fisher, Laura Kargul, and Nelson Whitaker. Ms. LaRocca holds a B.A. from Albion College (summa cum laude) and an M.F.A. with honors from Carnegie Mellon University. LaRocca was the pianist of the Ann Arbor Symphony and has appeared as a soloist and chamber musician throughout the United States and Europe. She has performed for Norman Dello Joio and was honored to play for the Italian Ambassador of Italy. Currently, Ms. LaRocca is the Choir Director for St. Mary Magdalene Parish.
Carla LaRocca is Associate Teaching Professor of Keyboard Studies at Carnegie Mellon University. She has taught nearly every music major since she joined the faculty in the School of Music since 1989. LaRocca is also the Director of Beginning Piano in the Carnegie Mellon Preparatory School.
Carla LaRocca was awarded by Carnegie Mellon University with the prestigious Henry Hornbostel Teaching Award in 2020.
Dietrich College of Humanities and Social Sciences
Elliott Dunlap Smith Award for Distinguished Teaching and Educational Service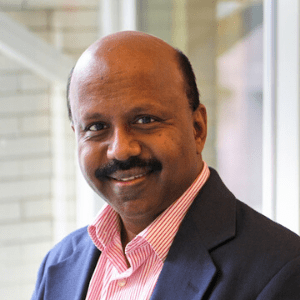 Raja Sooriamurthi
Teaching Professor, Information Systems Program
Dr. Raja Sooriamurthi is a teaching professor with the Information Systems Program. His teaching and research interests span the areas of AI and software development. Along with colleagues at the University of Adelaide and Baldwin Wallace University, Dr. Sooriamurthi has explored a novel approach to teaching creative problem-solving termed "puzzle-based learning" and co-authored the book Guide to Teaching Puzzle-based Learning (Springer, 2014). Dr. Sooriamurthi, who serves on the board of directors of the Osher Lifelong Learning Institute at CMU, has also been active in various outreach efforts over the past 20 years. Most recently, for the past five years — along with partners in the industry and at the University of Pittsburgh and the Pittsburgh Supercomputing Center — he has co-organized a well-received multi-month data science outreach program for local high school students called Data Jam. Dr. Sooriamurthi also teaches for Heinz College where he received the Martcia Wade Teaching Award in 2018.
Heinz College of Information Systems and Public Policy
Martcia Wade Teaching Award
Amelia Haviland
Professor, Statistics and Health Policy
Dr. Amelia Haviland joined the Heinz College faculty as an Associate Professor in 2011. Prior to this position she was a Senior Statistician at the RAND Corporation where she worked since receiving her joint PhD in statistics and public policy from Carnegie Mellon University in 2003. She is the recipient of the Anna Loomis McCandless Chair, a Thomas Lord Distinguished Scholar Award (Institute for Civil Justice, RAND), a MacArthur Fellowship for Younger Scholars (MacArthur Research Network on Social Interactions and Economic Inequality), and a Wray Jackson Smith Scholarship (Section on Government Statistics, American Statistical Association).
Dr. Haviland's research focuses on causal analysis with observational data and analysis of longitudinal and complex survey data applied to policy issues in health and criminology. For example, she recently led a team of researchers assessing the effects of high deductible account-based health insurance plans on health care costs, use, and disparities in the most comprehensive study on the topic to date. Other health policy work involves assessing mechanisms for health disparities for Medicare recipients and exploring connections between patient safety and recent reductions in medical malpractice claims. An example of her work in criminology is methodological work extending group-based trajectory modeling (semi-parametric longitudinal mixture models) to address causal questions with application to assessing the effect of gang membership on violent delinquency. She currently serves on the National Research Council Panel tasked with assessing the research evidence on whether there is a deterrent effect of the death penalty. This and other work of Dr. Haviland's has been published in journals such as Psychometrika, Psychological Methods, Review of Economics and Statistics, Journal of Human Resources, Survey Methodology, Criminology, Health Affairs, Health Services Research, Medical Care, and the Forum for Health Economics and Policy.
Mellon College of Science
Julius Ashkin Teaching Award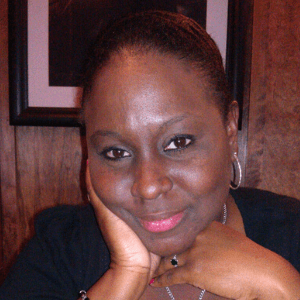 Gizelle Sherwood
Assistant Teaching Professor, Department of Chemistry
Dr. Gizelle Sherwood's teaching focuses on the freshman and sophomore year of college; where strong foundational knowledge is necessary. She encourages students to fully engage and participate in a more active approach to learning by incorporating traditional teaching methods as well as novel electronic based methods by use of current teaching technologies. In both the lecture and laboratory based courses, students are provided with real- world applications and are given hands on experience to promote both visual and kinesthetic learning.
Additionally, Dr. Sherwood is a strong proponent for outreach programs that foster community relations with the University. She works alongside the Gelfand center, Pittsburgh Junior Academy of Science (PJAS) and the Boy Scouts of America to develop outreach programs in chemistry for K through 12.
School of Computer Science
Herbert A. Simon Award for Teaching Excellence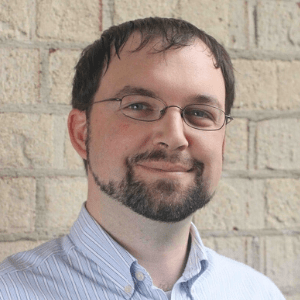 Brian Railing
Assistant Teaching Professor, Computer Science Department
Dr. Brian Railing is an assistant teaching professor in the Computer Science Department at Carnegie Mellon University, where he teaches a variety of computer systems courses.  He serves as the Director of the Computer Systems Concentration and Co-director of the CS Education Research and Teaching Community.  Among his past computer systems related roles, he worked for Microsoft analyzing and improving the performance of the Windows kernel, as well as completing a Ph.D. on compiler-based instrumentation at Georgia Institute of Technology.  While he is continuing that research, most of his time is now spent studying how to best support student learning in computer systems courses, particularly by encouraging students to take an active role in their learning.  His work has most recently been published in TACO and SIGCSE.
Tepper School of Business
Gerald L. Thompson Teaching Award in the B.S. Business Administration Program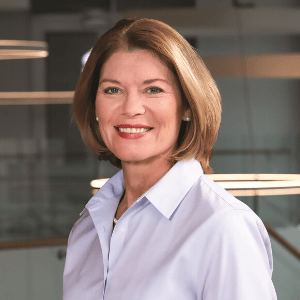 V. Emily Stark
Assistant Teaching Professor of Business Communication
Dr. Emily Stark, a two-time alumna of Carnegie Mellon, spent the first half of her career in biomedical research studying immunology and vascular biology, leaving the lab bench for university teaching and administration.
At Carnegie Mellon since 2003, she served as Associate Teaching Professor and Assistant Department Head of Biological Sciences before joining the Center for Innovation and Entrepreneurship (now the Swartz Center) to help direct, organize, and write.  She now teaches management communication in the BA and Economics programs at the Tepper School of Business.
Dr. Stark weaves together interests in rhetoric, language, science, entrepreneurship, and the arts, and champions multidisciplinary approaches to problem-solving. She consistently encourages students to strive for excellence—but to also enjoy life's richness and to take the long view.
Dr. Stark is the recipient of Tepper's 2019 Gerald L. Thompson Teaching Excellence Award.
Richard M. Cyert Teaching Award in the B.S. Economics Program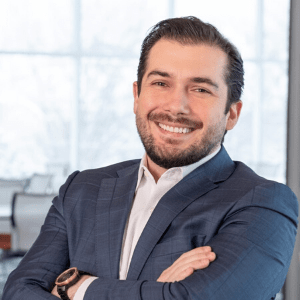 Selman Erol
Assistant Professor of Economics
Dr. Selman Erol is an Assistant Professor of Economics at Carnegie Mellon University, Tepper School of Business. His research interests focus on banking, financial networks, systemic risk, network formation, and game theory. His work is published in Journal of Monetary Economics among other journals. He obtained his Ph.D. in 2016 from the University of Pennsylvania where he was advised by Prof. Rakesh V. Vohra. Prior to joining CMU in 2017, Dr. Erol worked as a Postdoctoral Research Associate at Massachusetts Institute of Technology where he was hosted by Prof. Daron Acemoglu. His research on financial networks received research grants from the National Science Foundation, PNC, and Carnegie Mellon University, as well as awards from Finance Theory Group, Sabanci University, and University of Pennsylvania. Dr. Erol is also a silver medalist in International Mathematical Olympiads.
MBA George Leland Bach Excellence in Teaching Award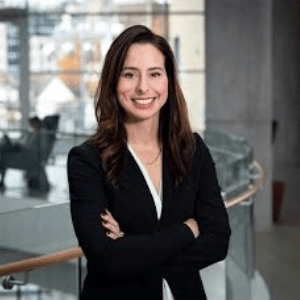 Brandy Aven
Associate Professor of Organizational Theory, Strategy and Entrepreneurship 
Dr. Brandy Aven is an Associate Professor in Organizational Theory, Strategy, and Entrepreneurship at the Tepper School of Business, Carnegie Mellon University. She received her PhD in Sociology from Stanford University. 
Dr. Aven's research investigates social factors that facilitate or undermine individuals' ability to coordinate. In particular, she focuses on network relations, employing a variety of methods, including content analysis, historical data, and experimental approaches. Substantively, her main areas of interests are fraud and entrepreneurship.