Trucking Data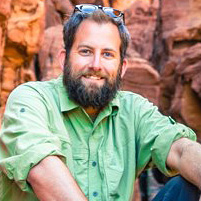 Jason Cahill
Army veteran and Carnegie Mellon University alumnus Jason Cahill (TPR'14) is driving the future of the trucking industry.

Cahill's company, Traansmission (previously known as Impaqd) is providing direct communication between shippers and truckers, which is making routes more efficient and lowering industry costs.

Cahill, a trained network engineer, saw an opportunity to optimize the trucking industry.

"I saw how fragmented the market is, and this piqued my interest," Cahill said.

The company's app by the same name generates contact between the driver and shipper. Drivers use Traansmission to find loads that need to be picked up, and contact the shipper directly. Shippers can use the web portal to manage their schedule, track their shipments and rate the quality of service from the driver.

Traansmission uses real-time GPS to make recommendations regarding which freight an independent driver should take based on weather, traffic, type of equipment, time of day and overall payout. Cahill and his team also are working on "Highway Heat Maps" that will show drivers the best and worst lanes to use.

The app is free of charge for drivers, and charges a fee to shippers.

"We think that truck drivers have been getting a raw deal long enough," Cahill said.

Cahill applies all of the educational components of his master's degree in business administration from the Tepper School in his work. He also utilizes the university's entrepreneurial resources such as the Center for Innovation and Entrepreneurship and Project Olympus. Traansmission also received funding from CMU's Open Field Entrepreneurs Fund.

"In addition, I had all of my Tepper classmates performing market research, building financial models and identifying key markets for me," Cahill said.

Cahill feels that the commitment of Tepper students to one another is incredible, comparing the bond to that of "battle buddies" in the Army.

 "Many of our fellow veterans work in the transportation space," Cahill said. "So we set out to build a platform for truckers and the carriers they work for."

Cahill incorporates his military experience into his work, education and everyday life, using courage, candor and commitment.

"As the basis of the U.S. Army leadership, these values come not in classrooms, nor in battlefields, but each person develops them in their own unique ways," Cahill said. "For example, jumping in front of a grenade to save a teammate isn't a trained behavior any more than knowing when to step up and take an extra 12-hour shift so that your sick buddy can sleep. These values helped to mold my thinking early on and have persevered even after my time in the military."

During his time in the Army, Cahill spent seven years in active duty, serving two years overseas in Korea, and three deployments with 3rd Special Forces Group to Afghanistan. Cahill worked as a network engineer and a communications sergeant. He earned a bronze star when he developed an integrated data and voice communications intelligence network that enabled 3rd Special Forces to capture multiple high-value targets in the ongoing war on terrorism in Afghanistan. Cahill also worked for the Joint Chiefs of Staff.

Cahill is just one of many military veterans studying at CMU. GI Jobs, a veteran-owned business, has designated Carnegie Mellon as a "military friendly" university. GI Jobs grants this distinction to the top 15 percent of universities and colleges nationwide for their efforts to attract, retain and fulfill the educational needs of America's military personnel and veterans.
Related Links: Traansmission | Tepper School of Business
---