Leadership: Women in Plaid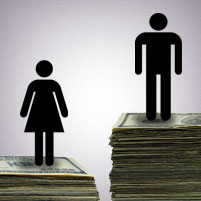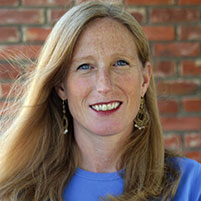 Linda Babcock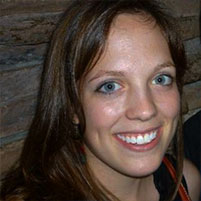 Rachel Koch
According to non-profit Catalyst, women currently hold just 4.2% of the current Fortune 500 CEO spots. Women in the U.S. earn between 57 and 77 cents for every dollar earned by men, according to the Wage Project. And the women of Carnegie Mellon University aren't just standing by.
Rachel Koch (HNZ'13) came to CMU from a public finance job in her native Kansas, eager to earn her master's degree at Heinz College and make an impact. During a class with Linda Babcock, the James M. Walton Professor of Economics, Koch found her passion.
She now works in Babcock's Program for Research and Outreach on Gender Equity in Society (PROGRESS) and serves as the program coordinator for its new Negotiation Academy for Women, the first of its kind in the country.
"Professor Babcock's course was really an eye opener," said Koch. "It was easy for me to feel an immediate and deep connection to the cause. I saw all these parallels to how things had unfolded in my last job where I had no understanding of things that now seem like common sense."
Babcock had discovered that women are 25% as likely as men to negotiate, a fact that contributes to the enduring wage gap and underrepresentation of women in upper management. PROGRESS aims to change both the way we socialize our children and to educate grown women in the art and skill of negotiation.
Because behavior and attitudes are formed early in life, PROGRESS began with a focus on girls. Starting this month, however, nearly 30 professional women will become the first class for the new academy, which will run one weekend per month, January through May.
"As a woman, I didn't have an understanding of things that were negotiable, that would have contributed to my quality of life," noted Koch. "With tasks, for example, I'm sure my employer would have welcomed my ideas, but how could they know I was unhappy if I didn't say anything?"
The academy is just the tip of the iceberg. There are numerous groups on campus housed within the various CMU colleges, dedicated to helping women students gain leadership skills and valuable opportunities.
They include:
More generally, the Women's Leadership Program is a campus discussion series "designed to empower and inspire women in campus leadership roles," one of a number of women's initiatives coordinated through the Student Life Office.
And there are countless other CMU individuals working both on and off campus with women's organizations that promote women and leadership. They include CMU's Summer Engineering Experience for Girls, Strong Women Strong Girls, in which students mentor elementary school girls, and Girls Who Code, dedicated to assisting female teens in pursuing technology.
"I have three sisters that need to know these things," stressed Koch, undoubtedly echoing the common sentiment. "I want to bring these ideas to everyone."
Are there other CMU women's groups you'd like to mention? If so, please comment below or on Facebook or Twitter!
Related Links: Heinz College | PROGRESS | Carnegie Mellon University Women's Association | Barbara Smith Women's Mentoring Program | NYTimes Article: How to Attack the Gender Wage Gap? | Carnegie Mellon Today: Career Woman
---