Giving Ahead
Virginia Schatz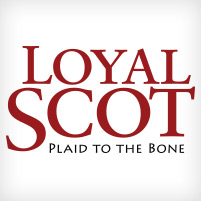 Virginia Wright Schatz (A'43) personifies the term Loyal Scot — and has for decades.

Active and unwaveringly committed to Carnegie Mellon University, her support began at her graduation and is as strong now during her 70th reunion year.

The Loyal Scot program recognizes alumni and students who show their pride not only by making annual gifts but also through involvement, such as participating in university events.

Schatz is one of the longest active members of the Carnegie Mellon Women's Association, which she joined in 1948, and of CMU's chapter of the music sorority Sigma Alpha Iota. She's an original member and fundraising leader of the university's Library Development Board, has been an Alumni Association Board member, has chaired reunion giving not only for her class, the Class of '43, but also served as overall reunion giving chair for all classes celebrating during her reunion years, and has served on numerous reunion planning committees. Further, Virginia still speaks occasionally on campus for events related to giving, and also participates in other activities.

"It's because I love it," Schatz explained. "I constantly tell people that the university is family."

She's just as dedicated with her support. As a young alumna, she went overseas with the World War II Red Cross program, and her mother made certain to send in her daughter's yearly donation.

"My mother knew how important supporting CMU was to me," Schatz said. "I made my first gift when I graduated, and I've never stopped. I felt it was essential. My husband and I both did, and I continue to believe in it."

Schatz met her husband, Edward Schatz (E'43, '44, '49), while attending a CMU honorary society function as students. He went on to join the CMU faculty. At his death in 1996, Edward Schatz was senior vice president of the university.

Perhaps it was fate. Virginia started her studies at Albright College in Reading, Pa., intending to become a doctor like her father. Instead, she spent so much time "conducting the school chorus, playing a piano concerto with the school orchestra, singing, producing a play and more," that she received poor marks in science courses.

"Obviously, I belonged in the arts," she laughed.

Her father arranged an audition at CMU's prestigious School of Music. She was accepted, happily enrolled and has been a member of the CMU 'family' ever since.

Schatz points out that along with that special sense of community, CMU provided her valuable career skills.

"Carnegie Mellon was very much responsible for my professional life," Schatz said. "I taught music and movement at the Western Pennsylvania School for the Deaf, and I used what I had learned at CMU regarding the practice of Dalcroze Eurhythmics, a music education method originating in Europe. That was a very special part of the university's offerings. Very few music schools in the United States had similar programs."

For all of this, Schatz is delighted to offer CMU her dedication. Just don't tell her she's 'giving back.'

"I hate that term, 'giving back,'" Schatz declared with a smile. "When I give student presentations, I talk about 'giving ahead.' You know how wonderful this university is and where it's going and you want to continue that progress, so you give ahead. That's how you can make a difference for Carnegie Mellon."




Are you a Loyal Scot? The college or school with the greatest percentage of alumni Loyal Scots by June 30 wins the 2012–2013 Loyal Scot College Challenge and, with that, a $100,000 endowed student support fund! Join in the challenge — every dollar counts!
Related Links: Outstanding Carnegie Mellon Women: Virginia Schatz | Make a gift | Loyal Scot Challenge | Loyal Scot homepage | Alumni Association
---