Redemption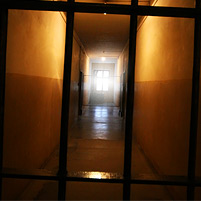 Background checks have become increasingly common in the employment process. Many employers have to decide if they should hire someone with a criminal record. Or not.

Enter Kiminori Nakamura (HNZ'10), whose research is helping employers make more informed decisions. 

Guided by Carnegie Mellon University Professor Alfred Blumstein, a leader in criminology, Nakamura's work is paving the way for new policies.

"The most interesting aspect of crime research for me is that it can actually help shape public policy and have an impact on how society responds to crime problems," Nakamura said.
 
His Ph.D. dissertation addressed the question of how a stale criminal record loses its value in predicting future criminality.

"Many people are unfairly denied employment and other opportunities because of a very old criminal record," said Nakamura, who is now an assistant professor at the University of Maryland and is still working with Blumstein on what he calls 'redemption' research.
 
The study found that after five to eight years of staying clean, an individual with a prior conviction is of no greater risk of committing another crime than other individuals of the same age.

"It has long been recognized that there are many competent individuals with a prior criminal history who have been haunted by that background and denied employment. We now have some good estimates of how their risk of future crime declines with time clean," said Blumstein, the J. Erik Jonsson University Professor of Urban Systems and Operations Research at CMU's Heinz College.

He continued, "Our prior research was based on first-time arrestees. We're now moving on to do a similar analysis of people who are first released from prison."

Throughout Nakamura's time as Blumstein's student, he says Blumstein remained extremely encouraging and intellectually nurturing.

"Problems in the real world are often very complex," Nakamura said. "Al taught me the important guiding principle that when you try to model a complex problem, it is important to start with a simple model. Capture the core of the problem and gradually add complexity to enrich the model."
 
The extent of Blumstein's influence is still revealing itself now that Nakamura has embarked on his own academic career.

"One thing I realized after I received my Ph.D. and started advising students myself is that Al allowed me to grow as a Ph.D. student," explained Nakamura. "I was 'under his wing' in the beginning, but gradually he allowed me to  develop confidence in my capacity as an independent researcher."

He added, " Being able to facilitate this transition seamlessly is one of the important qualities that make him a great mentor."
Related Links: Heinz College | Prof Blumenstein comments on 2009 FBI Crime Report | Blumstein's New York Times article
---