Lifeline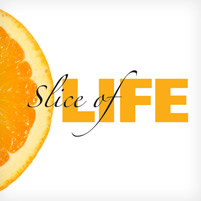 How do you know you've got THE idea? What's the climate for start-ups in Pittsburgh? Should I get an MBA first?

These were a few of the questions posed to last week's panel of alumni entrepreneurs at Carnegie Mellon University's Slice of Life event. Open to the entire CMU community, the free discussion series sponsored by the Office of Alumni Relations invites recent graduates back to campus to share their experiences and connect with both students and fellow alumni.

While last week's four panelists came from diverse backgrounds and industries, all shared a common sentiment — the value of the Carnegie Mellon network.

Significantly, each had chosen to pursue their startup dreams with other CMU alumni.

"The network of people at CMU means everything," said Tracy Brown (CMU'09), founder of Evil Genius Designs, a game design company specializing in interactive, branded experiences.

"It's about that common experience, the shared understanding," she said. "It's a connection that enables you to get through challenges much faster. It's incredibly valuable."

Panel comments included how that network has provided a leg up to their fledgling businesses.

"Being part of the Carnegie Mellon community has been fantastic," noted Tom Matta (E, TPR'07), who recently joined Michael Ressler (CS'02) at StatEasy, a provider of statistics-tracking software with video synchronization for athletic coaching.

"The CMU network is invaluable in connecting with industry thought leaders," Matta said. "You have to talk to the right people to be certain that you're chasing the right opportunity."

"I've been blessed with amazing mentors, like Jack Roseman and Dave Mawhinney of the Don Jones Center."

The Donald H. Jones Center for Entrepreneurship is part of Carnegie Mellon's Greenlighting Startups — a consortium of campus incubators with an impressive record of turning campus innovations into sustainable new businesses.

Along with developing their networks, all panelists agreed that campus activities outside the classroom had proven as beneficial as those within.

"I learned to cultivate a successful work-life balance at CMU," noted Ressler, who, as an undergraduate, created his initial StatEasy software to better manage the CMU women's volleyball team.

"Working hard while maintaining a healthy life — it's something critical that I have a good handle on today."

Slice of Life panels are held three times a year with the next event scheduled for April 21st. A second series, Real Life Stories — also sponsored by the Office of Alumni Relations —  highlights diverse alumni experience in an individual format, and will be held next on February 21st.

Event presenters have included alumni from industries ranging from entertainment to news, including technologists from indie clothing site ModCloth and Nathan Martin of award-winning tech studio Deeplocal.

The CMU ties that these events aim to strengthen also inspire the participants to return and 'pay it forward.'

"I like to get back to the university," said Sheel Mohnot (TPR'02), who traveled in from Chicago where he works with FeeFighters, an online payment-processing reverse auction.

"I feel that I developed so much as a person here," said Mohnot. "It's a big part of who I am."
Related Links: Greenlighting Startups | Don Jones Center | Slice of Life and Real Life Stories | FeeFighters | StatEasy | ModCloth | Deeplocal
---