Targeted Control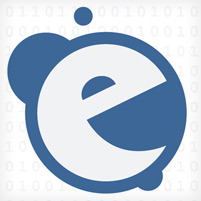 Information is valuable, but so is privacy — and these priorities collide in the world of online data. Carnegie Mellon University alumni Marc Guldimann (
DC
'01) and Avniel Dravid (
TPR
'00) have an intriguing solution with their startup,
Enliken
.
Most consumers dislike having their online activity tracked. Advertisers, however, are increasingly gathering this data for targeting purposes and often without consumers' knowledge.
"We think data is one of the first viable online micro-currencies — but the producer of the raw data, the individual, has very little say in how it's filtered, traded and used," said Guldimann. "Enliken was founded to give the individual a voice in the conversation, to put people in control of their data and help them capture the value created by its use."
Enliken, now with eight employees and seeking a second financing round, lets users download software that not only tracks their online activity but allows them to personally decide what gets captured and sold. Proceeds are then donated to a participating charity of their choice, although the company is currently building in additional redemption options.
And privacy? Guldimann and Dravid have a larger vision.
"Deleting cookies and blocking trackers isn't a constructive solution — targeted advertising is a reality and the efficiencies it creates support most of the websites that you use every day," explained Guldimann.
He notes that advertisers are forced to make assumptions from collected demographic and psychographic data only because they can't get actual intent data direct from the consumer. And consumers are generally comfortable with sharing this type of "innocuous" info like what brands they prefer.
"By selling the information that you are comfortable sharing you are competing with the aggregators without harming the rest of the ecosystem whose fruits we all enjoy," said Guldimann. "In the long run, this will move us closer to an opt-in web where the only data advertisers buy about you is data you sell yourself."
Guldimann and Dravid met as freshmen living on the same floor and were bitten early by the CMU entrepreneurial bug. The close friends later became roommates and enjoyed filling restaurant napkins with startup ideas.
After graduation, Dravid gained experience in software development and venture capital, while Guldimann established Spongecell, a startup he co-founded with yet more CMU alumni.
This culture of entrepreneurship at CMU is supported by the innovation ecosystem
Greenlighting Startups
, a consortium of campus incubators uniquely designed to provide young entrepreneurs key resources for success.
The pair are still connected with the CMU network, currently helping to sponsor associate professor
Lorrie Cranor's
work with the
CyLab Usable Privacy and Security Laboratory
.
"I was exposed to a lot of the agile principles at CMU that are de rigueur for startups today," Guldimann said. "I enjoyed the opportunity to work with people who were passionate about disparate subjects."
"CMU's cross-disciplinary environment reminds me of a Steve Jobs quote: 'It's technology married with liberal arts, married with the humanities, that yields us the result that makes our heart sing.'"

Greenlighting Startups is uniquely designed to support CMU's culture of entrepreneurship and new business creation. Learn more »
Related Links: Enliken | Dietrich College | Tepper School of Business | Greenlighting Startups | New York Times article | Spongecell: A Venture into the Future
---