Reaching Your Goals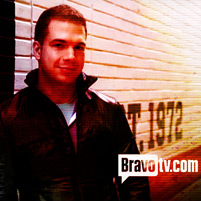 David Murray
As a Carnegie Mellon University undergrad, David Murray was thrilled to pursue his multiple interests — triple-majoring in computer science, human-computer interaction (HCI) and voice performance.

Now, as a starring cast member on Bravo's new reality show, "Start-Ups: Silicon Valley," he can do it all again.

The series, which premieres on Bravo at 10 p.m. ET Nov. 5, features six young entrepreneurs whose lives unfold before the cameras as they try to launch tech businesses.

Murray's startup is GoalSponsors.com, a company that matches people with online mentors/coaches who provide daily support in achieving personal goals, such as losing weight, quitting smoking or learning a language.

Immediately after his 2006 graduation, Murray began his career with Google as an associate product manager. He's been with a number of other Silicon Valley companies since then including Atari, doing user experience design work for the Star Trek Online and Champions Online games and with Raptr, a social network for gamers, leading user experience and product teams.

Murray launched GoalSponsors six months ago, aiming to "leverage real human relationships to keep people on track with their most important goals."

Companies like Murray's exemplify the type of Carnegie Mellon innovation supported by Greenlighting Startups, a consortium of campus incubators uniquely designed to provide young entrepreneurs key resources for success.

While GoalSponsors draws heavily on Murray's computer science and HCI skills, the TV show allows him to indulge his love of performing. It's not that the show is scripted, Murray emphasized, but it's not exactly a documentary either.

"This has proved to be the perfect opportunity for me," he said.

Murray is grateful for his time at CMU, giving back as a member of the SCS Alumni Advisory Board since his junior year. He's also made certain to mention his alma mater in on-camera interviews.

Taping of the first season of Start-Ups is already finished, so Murray can only stand back and wait to see if viewers embrace it. 

"The reality of being famous has not yet hit me," Murray said, but he won't be disappointed regardless of the reception.

"Even if the show is a flop, we will have hundreds of thousands of viewers," said Murray. "And that's a great opportunity for me to promote my business."

Greenlighting Startups is uniquely designed to support CMU's culture of entrepreneurship and new business creation. Learn more »
Related Links: School of Computer Science | Human-Computer Interaction Institute | School of Music | Greenlighting Startups | GoalSponsors.com | "Start-Ups: Silicon Valley" | Carnegie Mellon Silicon Valley
---