College Search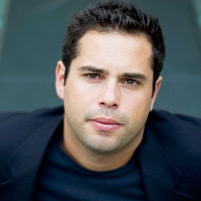 Luke Skurman
In high school, Luke Skurman (TPR'02, HNZ'04) became obsessed with choosing the right college. 

He pored over stacks of materials from colleges all around the country, yet something seemed to be missing throughout: the student's voice.
 
"Choosing a college is a very big decision, and an expensive one. And I wasn't finding enough in-depth information," he said.

From good dining to dorm life, safety to diversity, real stories from real students just weren't out there.

"When I see something that doesn't seem optimal, I try to fix it, make it better," Skurman said.

And that he did. Enter College Prowler, where you'll find more reviews on colleges than any other publication or website.

"With College Prowler, I had three goals. To provide the best information possible on colleges. To help as many families as possible make a well-informed decision. And to be successful financially, producing a great return for our shareholders," Skurman explained.

All of College Prowler's award-winning content is available for free online.

"Basically, what you'll find on College Prowler is a report card for each college graded from the student's point of view," he said.

And registering with the site gets people access to the largest scholarship database in the United States — 3.2 million.

The site also has a calculator that estimates percentage chance of admission based on various input, as well as a financial aid calculator.

"We've kept our head down and continued to adapt. We're now working on a new design to make the site more user friendly. We're improving our majors content and covering more schools all the time," he said.

A College Prowler trivia app, due out in August, lets students learn about the schools in which they're interested. And ebooks of the College Prowler content are available on Kindle and iBook.

"We continue to move forward. It's pretty exciting. We now have the third largest website on colleges in the country. In two more years, I think we'll be the largest."

Since 2004, CMU has doubled the number of start-up companies created by its faculty and students and now stands as one of the fastest growing entrepreneurial institutions in the United States.

CMU recently introduced "Greenlighting Startups," a new initiative aimed at accelerating the university's already impressive record of turning campus innovations into sustainable new businesses.

"I don't think the university has ever been more entrepreneurial than it is right now," said Skurman. "With the launch of Greenlighting and the new Open Field Entrepreneurship Fund where an alum can seek funding, there's a lot of momentum now."
 
Skurman just finished up his term as CMU's first young alumni trustee. He is also the youngest trustee ever elected to the board.

"The experience was incredible, literally life changing. It's very fulfilling for someone in my business to see the other side of the curtain, how a university operates as a business," he said.

"CMU is such an amazing university. Compared to our peer institutions, we have a small endowment — and yet we are doing such amazing things with it."
Do you have an innovative idea? Skurman and his friends are giving away $5,000 to the best new idea in Pittsburgh. For more, read the Pop City Media article or watch the video.
Related Links: College Prowler | Greenlighting Startups | Tepper School of Business | Heinz College
---