We're Number One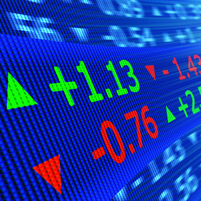 That Carnegie Mellon University has the top ranked program in computational finance comes as no surprise to Peter Lambrakis (TPR'99).

He serves as managing director of global equity derivatives for Deutsche Bank and recommends the program to others for a whole host of reasons. The recent ranking by QuantNet, a leading online news outlet, is evidence of the program's strength.

"I graduated with my Master of Science in Computational Finance (MSCF) degree in 1999, and what I learned is still relevant to what I do every day," said Lambrakis.
The program is truly interdisciplinary, a joint venture of four CMU entities: the Tepper School of Business, the Mathematical Sciences Department, the Department of Statistics, and the Heinz College. 
"The framework is timeless with its quantitative bent of looking at problem-solving, analysis and time-series application of that to data in the financial markets."
One of the program's big draws for Lambrakis was being able to work in New York during the day and attend lectures via teleconference at night.

"It was convenient. I didn't have to leave my job," he explained. "And as students, five to 10 of us worked through it together here in New York as a team."

Specialized for quantitative finance, the program appeals to those interested in a very specific area of business — dealing with complex math problems and risk management. Many graduates find positions working for banks, hedge funds or insurance companies.

"The time-series analysis and computer science programming arms of the program were phenomenal. I use them a lot in my daily work," said Lambrakis. "I needed a more formal training and comprehensive study of mathematics and statistics, and the program had an immediate impact. It was a formal education process that made me more well-rounded in my daily work."

Lambrakis still keeps in contact with friends he made through the program and actively recommends the program to others. And he looks to hire other graduates of the program when recruiting.

"I know firsthand that it's a difficult, highly competitive program. So when I see a candidate who was accepted into and graduated from that program, I know right away that person has been able to demonstrate a high level of proficiency and capability in the field," he said.

"I give preference to those candidates because right away I know I'm going to have a bright, qualified person — a focused, capable problem-solver with a broad skill set — who is very interested in a highly specialized area and knows exactly what they want to do."

The MSCF Program at CMU is a joint academic venture between the Tepper School of Business,  the Mathematical Sciences Department in the Mellon College of Sciences,  Department of Statistics in the Dietrich College of Humanities and Social Science and the Heinz College.

Administered by the Tepper School of Business, the MSCF student enjoys the advantages of the business school environment, including the full resources of the school's placement services.

"We have long enjoyed a strong reputation on the Street," said Rick Bryant, executive director of the MSCF program.

"MSCF's close interdisciplinary collaboration allows us to offer a highly focused, well-balanced curriculum and our graduates have done well in their careers. The QuantNet ranking reflects the many efforts of our students, faculty, administrators and alums and it is great to see."
Related Links: MSCF Program | Tepper School of Business | Mathematical Sciences | Statistics | Heinz College | Mellon College of Science
---