With Environmental Focus, Professor Shares Nobel Peace Prize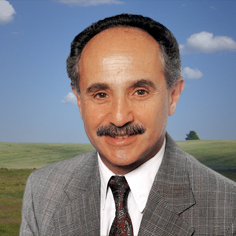 Professor Ed Rubin of Carnegie Mellon's Engineering and Public Policy (EPP) and Mechanical Engineering departments is among the recipients of the Nobel Peace Prize granted to the UN Intergovernmental Panel on Climate Change (IPCC) and Vice President Al Gore.
A key contributor, Rubin served as a lead author and coordinating lead author of the IPCC special report on carbon capture and storage. His research addresses technical, economic and policy issues related to energy and the environment.
"I'm delighted to see the IPCC recognized for its critical role in alerting the world to the problem of global climate change," Rubin said. "And of course, I'm honored to have been part of that effort."
Rubin goes on to say that, "Our work in the IPCC, and our research here at Carnegie Mellon, show that there are viable solutions to address the climate change problem — solutions that are not only good for the environment, but also good for the economy and for national security. The key challenge now is to get on with the job."
A major focus of Rubin's work is on the design and analysis of environmental control options for electric power systems. Rubin is also actively involved in national and international assessments of technologies and policies related to energy research and development planning, coal utilization and climate change mitigation.
Widely recognized as one of the highest honors an individual can receive, the Nobel Prize is awarded annually in the areas of Physics, Chemistry, Literature, Economic Sciences, Physiology or Medicine, and Peace. The IPCC team received the award at ceremonies on Dec. 10, 2007.
Carnegie Mellon is now home to 18 Nobel Laureates in five of the six categories. Rubin is the first Carnegie Mellon faculty member to share in the Nobel Peace Prize.
Related Links: Engineering & Public Policy  |  Mechanical Engineering  |  Environment
---