Plastics Made of Vitamin C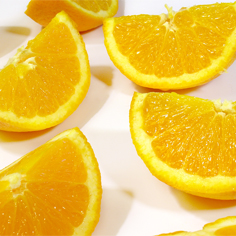 Using sugars and vitamin C, scientists at Carnegie Mellon are revolutionizing the way industrial plastics are made. The result: an energy efficient process that stands to benefit a broad range of markets.
The improvements were made to a process known as atom transfer radical polymerization (ATRP), which is used by companies to make specialty polymers for coatings, adhesives, lubricants, cosmetics and electronics.
This new "green" version of ATRP drastically reduces the level of copper catalyst used in the process and virtually eliminates the purification necessary in this process, making the product safer and more efficient.
For example, medical implants that use the new ATRP process would now be acceptable from a health perspective because they contain so little copper.
If the target application — such as a coating for a biomedical stent — absolutely requires the removal of all residual catalyst, companies will now have much less of it to take out.
The bottom line is a significant reduction in removal costs, says Krzysztof Matyjaszewski, Carnegie Mellon professor and director of the Center for Macromolecular Engineering in the Mellon College of Science.
"By reducing the level of the copper catalyst used in ATRP, we have made this process at least 100 times more efficient and much more amenable to industrial processes," said Matyjaszewski, who developed ATRP in the mid '90s.
"Our new ATRP processes significantly reduce the cost of recycling the catalyst and also decrease the release of hazardous reaction byproducts found in industrial waste," Matyjaszewski added.
ATRP enables smart plastics manufacturing that can respond intelligently to altered environments, such as changes in pressure, acidity, light exposure and other variables.
Related Links: Center for Macromolecular Engineering  |  Mellon College of Science
---